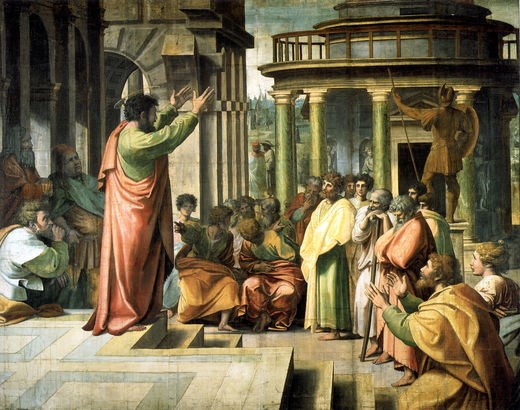 Now that I am out of the pulpit, I must confess the whole "call to preach" thing is a bit confusing to me. I am not sure that there is a "call" to preaching-- although I both value preaching and see it as essential.
Instead, I see a call to the office of pastor / elder which often involves preaching.
Don Whitney almost persuades me that there is a "call to preach."
But, there are few places in scripture where there is a clear "call to preach" that is not either:
1) a general call to all believers involving evangelism, or
2) a part of the "setting apart" to a biblical office.
For example, in the longer ending of Mark, "Then He said to them, "Go into all the world and preach the gospel to the whole creation" (16:15). That passage seems geared toward all believers.
In 2 Timothy 4:2, Timothy is (as I see it) already a pastor / elder when he is told to, "proclaim the message; persist in it whether convenient or not; rebuke, correct, and encourage with great patience and teaching." Important advice to all pastors, but not a call to preach.
So, pastors are called to preach the word. That seems clear. But, "preaching" and the "office" of pastor / elder do not seem to always be connected.
For example, in 1 Timothy 5:17 there are pastor/ elders who are obviously called to the office (as they are holding it), but they do not preach (since those that do have a "double honor").
Paul writes Timothy, "The elders who are good leaders should be considered worthy of an ample honorarium, especially those who work hard at preaching and teaching" (HCSB).
(The whole "ample honorarium" thing is nice, grin, but I prefer "worthy of double honor.")
I don't have a problem with people using the "call to preach" language, just not sure it tells the whole story. It seems more clear to say that there is a calling to the office of an overseer / pastor / elder and that usually involves preaching and teaching. It is obviously important since "able to teach" stands in obvious contrast to the rest of the 1 Timothy 3 list.
I like how Gerald Cowan sees preaching as the first part of the elder calling. See here. (He also holds a different view regarding 1 Timothy 5:17.)
While I am on the subject, I am certain that we over-emphasize the "call to vocational ministry" as Paul seems to step in an out of the "vocational" part while still focusing on the "ministry" part.
It seems that for many, a pastor is not legitimate if that pastor holds another job (like Paul).
Pastoring is not a profession or vocation, it is a high calling and a biblical office-- neither of which requires a W-2.
So, the best language I can come up with is not a "call to preach" or a "call to vocation." Instead, there is a "calling to office" which often involves both preaching and vocation.
What are you thoughts? Is there such a "call to preach," "call to the office," or something else all together?
(The image is Raphael's painting of Paul preaching at Athens. It comes from the Victoria and Albert Museum .)
The Exchange is a part of CT's Blog Forum. Support the work of CT. Subscribe and get one year free.
The views of the blogger do not necessarily reflect those of Christianity Today.