When I am asked to answer questions for an interview, I am going to make a habit of posting the answers here at the Lifeway Research Blog.
Since I am speaking today at the North American Mission Board, this seemed a good time to share about the future of mission agencies.
This is from an interview by Ken Camp on the future of missions. Ken's story is here.
I found Ken Sorrell's interaction on the subject to be insightful.
For those of you who don't "speak SBC," click on Lottie and Annie to understand the references. And, when you feel led by the Spirit, click here. Grin.
Here is the interview:
-----------------
>> (1) What is the role of the large denominational missionary-sending agency at a time when denominational loyalty is low and many churches want a more personal connection to missions?
I think it is not going to be a "either/or" but a "both/and." Let me also say that denomination loyalty will soar when people see missions (and, by extension, the mission boards) as the focus of their denomination. However, NAMB and the IMB both realize that they exist to help churches accomplish the Great Commission. Thus, they support church planters and
missionaries through the CP, Annie, and Lottie, but also help local churches personally engage in church planting and people group ministry in North America and around the world. That is a "both/and."
I think that the recent record Annie and Lottie offerings show that churches see the value of cooperative missions--even while increasing their own personal involvement.
>> (2) In an era of instant communication and easy transportation, will short-term missions volunteers (and lay missionaries who make their living in a secular job that takes them into non-Christian cultures but who consider missions their real vocation) take the place of long-term career missionaries supported by churches through a denominational agency? If
not, then how will the role of career missionaries be different in the 21st century?
I praise God for the volunteer missions work that is taking place, but if we're not careful it can be a double edged sword. Too often, it turns into "tourist missions" and not genuine mission engagement. The reality is that in much of global missions, often engagement takes long-term incarnational missionaries living in context, understanding the language and culture, and planting biblical churches. You can't do that when you have to go home on Thursday.
>> (3) Which is the better strategy--to train and equip Christians to go live and work in a foreign culture or to support indigenous national Christian workers who serve in their native culture? I value your insights and welcome your response. Thanks again for taking the time.
Yes. Both. The Great Commission still is given to North American Christians and they are still called to go and make disciples as far as the uttermost parts. When we have long-term incarnational missionaries helping to resource partnerships with indigenous church leaders, it gives us the best of both approaches.
-----------------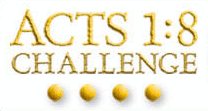 Some thoughts...
1. When churches see that the focus of any movement or denomination is the evangelization of the world, they want to be a part.
2. Biblically faithful churches, reaching all kinds of people, unite us all-- even when we might do some things differently.
3. Most churches are not capable of living out Acts 1:8 by themselves-- it takes partnership and cooperation to do so. That means working together because we can do more together than we can do individually.
Feel free to share your own thoughts in the comments...
The Exchange is a part of CT's Blog Forum. Support the work of CT. Subscribe and get one year free.
The views of the blogger do not necessarily reflect those of Christianity Today.