Feb 19, 2008
Rick Warren is Stalking Me... and Teaching Me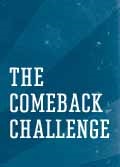 So, here I am in California teaching a seminar built around my book, Comeback Churches.
It is called the "The Comeback Challenge."
It is a great conference so far-- Nelson Searcy, Voddie Baucham, and several other pastors. You can download the PowerPoint I used at www.comebackchurches.com.
And, who shows up to teach the last session of the Comeback Challenge? Rick Warren. He steals my last session and starts talking about my stuff!!! UGH.
Can't he write his own stuff?!?!?
Last month, it was announced he was speaking at the Exponential Conference, again following me around. Sigh.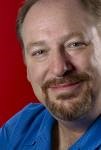 Stop stalking me Rick!
He's OK at teaching my stuff... and he even brought a little of his own. Grin.
We are doing dinner tonight and then a panel for a smaller group.
Here are a few quotes (written on the fly, but I think they are pretty accurate) from when Rick spoke.
You want to make them doers of the word and not just hearers.

----------------------------------

Jesus led people from "come and see" to "deny yourself and take up the cross" to "eat my body and drink my blood." That takes a while and it takes a plan.

Some of you are "come and see preachers" and your people need you to lead people to "eat my body and drink my blood." They need you to lead them to harder truths. You need a plan to move people to high commitment of "denying yourself" and "eat my body and drink my blood."

Some of you are "eat my body and drink my blood preachers" and you need a plan to help people "come and see." Church is all about bringing people closer and closer to Christ.

----------------------------------

Saddleback may be the most spiritual mature church in the nation... we have more people in small groups than we have in Sunday morning worship... we have 13842 tithers... over 14,000 people having a daily quiet time... the over 15,000 people who are serving in ministry...

----------------------------------

Teaching a sermon will not disciple people... it is not enough.

----------------------------------

Spiritual growth is incarnational... it's Christ in you... it is helping people let Christ live through them... Christ in you the hope of Glory.

----------------------------------

There are three dangers: hedonism, materialism, and secularism-- the lust of the flesh, the lust of the eyes, and the pride of life.

If you have been in the minsitry 10 to 20 years and kept your pants on, I honor you.

----------------------------------

Prosperity gospel: don't ever put an adjective in front of gospel: Prosperity gospel, social gospel.

The gospel is good news: Christ died and was resurrected for our sins.

----------------------------------

[Referring to the temptation of Jesus] The plan was that Jesus would be worshiped because he died on a cross not because he jumped off the temple.
Support our work. Subscribe to CT and get one year free.