Many moons ago, I asked your help on picking out a book cover. I'd like to ask your help again.
My next book will be released at the Atlanta Catalyst Conference. I will present the data in one of the main sessions and talk about what it means as we engage emerging generations. Some of the research will be included in each of the packets and then a pre-release copy will only be available at Catalyst. The book will then be available for general release in January.
The book is called Lost and Found: The Younger Unchurched and Churches that Reach Them. We are excited about the book because there are so many saying that emerging generations are increasingly distant from the Christian faith, but often not providing solutions (with some notable exceptions). Our book is not called, Lost, and We Just Wanted to Let You Know. We look at some new research on emerging generations and then look at churches that are reaching them. I am excited about the book and think it will be a great help for those who care about reaching increasingly unchurched future generations.
Well, the publisher wants your feedback. They have two designs that they have sent me.. The first problem with the design is that they lack the name of my co-authors, Richie Stanley and Jason Hayes. However, the publisher has rightly repented for this omission but still wanted your feedback and time is short. They have a concept meeting tomorrow.
So, if you don't mind, take a look at these two versions and give me your feedback. Option 1 is called "yellow" and option 2 is called "white." At the end of the thread, I will jump in with my opinion (and I do have one). However, I hated the design of Comeback Churches, and it ended up winning some sort of graphics award, so I have no talent at this.
So, your help is solicited!
Option 1: "yellow"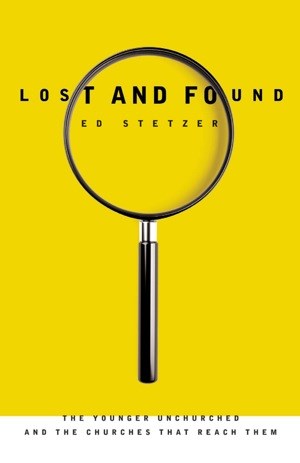 Option 2: "white"