Faces of starving children.
Warrior faces.
Goat herders.
Men on camels.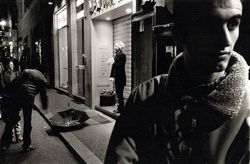 These are the typical images one sees at any given missions event. People wearing traditional clothing from African or Asian countries who smile as you pass their booths, beckoning you to come and sample the life of adventure. "Are you willing to reach the most unreached with the Gospel? Are you willing to live a lifestyle so radically different than your own that your mother won't even come visit you? Are you willing to reach a people group that has been resistant to the Gospel for centuries?"
And those are important questions and there is great need.
What most people don't know is one does not have to travel to Cairo or Tehran or Timbuktu to go where there is great need. We need MORE people to go to those contexts, but it is interesting that the statistics tell us about a great need in Europe.
Where is the need the greatest? According to the Joshua Project, there are 6,700 unreached people groups. The countries with the greatest unreached people are India, China, Pakistan, Bangladesh and Nepal. The Joshua Project discusses barriers to reaching these people: harsh climates, nomadic people groups, and closed countries. So we ask ...
Are you willing to go to Europe?
As of 2006, there were over 1,700,000 Chinese people living all over Europe. Muslims from North Africa are flocking to Spain and France daily. France alone has over 4 million Muslims coming from Algeria, Morocco, Tunisia, Pakistan, Bangladesh, and various Middle East countries. The UK is listed as having the second-highest population of Pakistanis outside of Pakistan.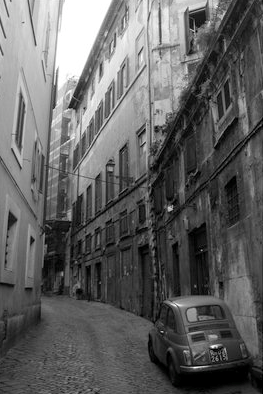 The list of barriers goes on and on, but the most important fact is this: God is not deterred by barriers. It's true that many of the unreached live in hard-to-reach places. But it's also true that many of them live in free, liberal Europe.
These unreached individuals live in places where it is no longer illegal for them to own a Bible. It is no longer illegal to become a Christian. Although many Christ-followers coming from Muslim backgrounds will still face persecution from their family and community, they are free to gather with other like-minded people. Churches are popping up amongst the Turks living in Germany. In Spain, Moroccan believers gather a few times a year to encourage each other in their walk of faith. Although England has more mosques than anywhere else in Europe, churches are starting.
This is an exciting day for world evangelism. But we need to be cautious. The enemy would love it if we stayed inside the box as we strategize how we will reach the unreached. If we are willing to ask God how we can get around those natural barriers, we might see that God is already moving the masses to Europe. However, here is where we must be careful. It's easy to think that Europe has been reached with the Gospel. There have been missionaries there for years, right? Plus, the Catholic Church is there. And, there are lots of cathedrals. The church must be growing there.
Think again.
Negative "religious experiences" in Europe have made atheists out of many. In one breath, someone might say, "I'm Catholic, but I don't believe in God." Catholicism is largely a cultural, rather than a religious, identification.
Europe has been in a religious downfall for centuries. Modern Europeans are very relativistic in their thinking. Everyone has a right to their own "truth."
We would be wise not to assume that the Europeans are reaching those from the 10/40 window. The only thing that they are being reached with is post-modern ideologies. There are young Muslims that arrive in Europe ready to throw Islam out the window, only to receive a lifestyle of self-centered pleasures.
The unreached in Europe need to be given an opportunity to hear what they couldn't hear in their own country. They need dedicated Christ-followers to share their lives with them so they may see that true Christianity has nothing to do with the hypocrisy they may have seen in historical institutional religion.
Are you willing to reach the most unreached with the Gospel? Then reconsider what Europe may have for you.
Consider coming with us this May as Darrin Patrick and I lead a group to discover ministry opportunities in Rome and Marseille. Click here for more information.
The Exchange is a part of CT's Blog Forum. Support the work of CT. Subscribe and get one year free.
The views of the blogger do not necessarily reflect those of Christianity Today.