Guest Professor, "Entering the Missional Conversation," Biblical Seminary, Hatfield, PA (March 23-27)

Well, I only have one speaking engagement this week, but it's a long one-- teaching a D. Min. seminar all week long at a seminary - Biblical Seminary in PA.

Biblical Seminary asked me to lead their faculty retreat last year. I was glad to spend a day walking through the history of the missional idea (Newbigin, DuBose, Van Engen, Guder, GOCN, Keller, etc), my thoughts how evangelicals can embrace the missional turn without falling into the same errors as the conciliar missions movement did during the missio dei emphasis of the 50s and following, and the challenges of the missional turn today. We had a robust and stimulating day-- and it led to my "Meanings of Missional" series here at the blog.

I am thankful that they asked me to come and teach a course with them and I look forward to the week in Philadelphia.

Advance 09 Conference Registration Now Open

Here is some info about an upcoming conference that just went live this week. Be sure to visit the web page at www.advance09.com.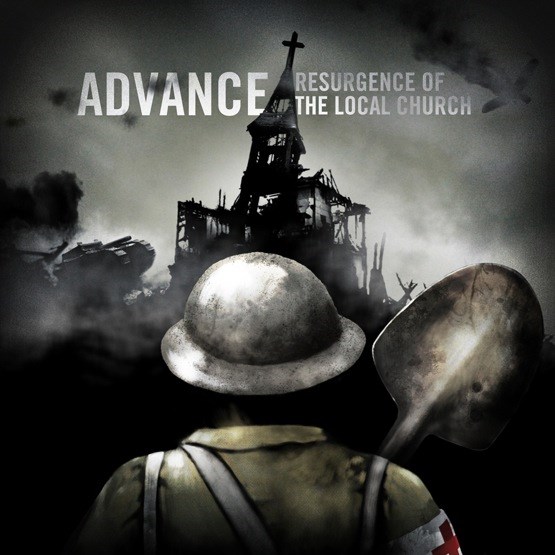 Here is our vision for the conference:
Christ promises to build the Church, and that no force will prevail against it. Yet, the local church has been heavily battered in battle. Sadly, churches in America are in steady decline, with over 4000 closing their doors and 500,000 members leaving each year--never to return. This is not what the Lord desires. The Apostle Paul tells us that " . . . through the church the manifold wisdom of God might now be made known to the rulers and authorities in the heavenly places". The local church is called to lift-up Jesus so that all the world might see Him. The local church is called to make known the Gospel and to be the vehicle of redemption for the world. Led by local churches, Advance09 is a conference committed to the resurgence of the local church for the glory of God. Our aim is to equip attendees with the Gospel so that the local church might become all that Jesus calls it to be. At this conference, we hope to ensure that on our watch and in our time we honor Jesus and see the resurgence of the local church. Advance09 is open to anyone: pastors and lay-leaders; church members and regular-attenders. We invite you to join us in this Great Cause.I am looking forward to speaking alongside Mark Driscoll, Matt Chandler, John Piper, Eric Mason, Bryan Chapell, Danny Akin, J.D Greear & Tyler Jones.

Advance 09 is open to anyone: pastors, lay leaders, church members and regular attenders. You can register here on Ticketmaster.

And, I will be at SEBTS teaching all that week and my class attendees will be attending part of the conference as well.