Recently, I was working on my calendar and scheduling in my time with the Worldwide Church of God at their denominational annual meeting. (If you're not familiar with them, they have a fascinating history from theological error to evangelicalism.) And, it started me thinking about how I decide where and to whom I will speak.
I will consider and pray about any invitation to speak. But I do have criteria for accepting. I always ask the question: "Will what I say advance the work of the Gospel?" Of course, that's not always a controversy-free decision.
If you know me, you know I have deep convictions. If you've read the blog or any of my books, you know I've written about those convictions. As long as I can be faithful to my convictions and the Gospel, I will consider invitations to speak. And, yes, that means I speak to groups with whom I disagree on some things.
A couple of years ago I was asked to speak at the first Wesleyan Church national meeting. Wesleyans have been egalitarian for 140 years. I've been a complementarian for 42 years (OK, not really that long, but you get the point). (Complementarians believe that biblical teaching supports men and woman as equal in dignity but separate and complimentary in function in home and church.) The Wesleyans knew where I stood; I knew where they stood. They asked me to preach on evangelism and church planting. And I did.
Interestingly, there was a bit of protest about me coming. To be fair, the controversy was not about me alone-- Bill Hybels was also controversial for being "Reformed" (say what?!) as was Anne Graham Lotz to a lesser degree.
I preached Jesus and the mission of God and was glad to do so. They did not ask me to preach on gender issues and if they had, I might have agreed, but they would have not been happy, I think. (One ironic piece of information: Anne Graham Lotz was seen as a helpful incursion to a male-only speaking line-up, but she then spoke on eternal security, which, shall we say, is not exactly a Wesleyan doctrine.)
So, I can and do speak at places where I disagree with the hosts. I get that not everyone feels comfortable doing that. For example, I recently led a seminar for the Church of God, Cleveland, Tenn. Some people complained that I was speaking to Pentecostals and that they follow a false religion. Well, we differ on some things, but I think they're wonderful Christian brothers, and I appreciate the chance to encourage them in their work.
Lest you think I go about accepting speaking engagements willy-nilly, I do think discernment is needed when speaking to groups with which I disagree.
Here are three questions I ask:
1) Can I be clear on the Gospel?
If I am speaking to Wesleyan evangelicals, I do not worry much about resistance to being clear on the Gospel. We differ on aspects of the faith since they are Arminians. However, they are people who love the Lord, His Word, and His mission. Thus, I have no difficulty preaching a 30-minute message to Wesleyans on evangelism.
If, however, I were asked to speak to Mormons or other groups that hold views different from mine, I would need to know I would have the time to explain what I mean about the Gospel. I will not speak to a group unless I can present the Gospel with clarity and focus. I often do that around "missional church" seminars.
For me, talking about the "missional church" is always an opportunity to talk about the Gospel since I tend to present the ideas around:
What is the Gospel?
What is the mission?
What is the church?
What is the Kingdom?
The opportunity for a clear presentation of the Gospel is always well worth my time. Here is the Gospel definition I use and unpack when I speak:
The gospel is the good news that God, who is more holy than we can imagine, looked upon with compassion, people, who are more sinful than we would possibly admit, and sent Jesus into history to establish his Kingdom and reconcile people and the world to himself. Jesus, whose love is more extravagant than we can measure, came to sacrificially die for us so that we might gain through His grace what the Bible defines as eternal life through His death and resurrection: to know the only true God and take hold of this present life by the direction and abundant strength afforded to us by through the Spirit.
So, there is nothing more exciting to me than to spend 45 minutes answering, "What is the Gospel?" And, I am blessed that people keep asking me to do so!
2) Am I restricted in what I can say?
If at any point I'm told what not to say, that's a deal breaker. Now, mind you, I'm not saying that I'm going to speak on baptism to Presbyterians (unless they ask me to do so and I'd be happy to). But, if they have Q&A, I make it clear that I will answer what I believe.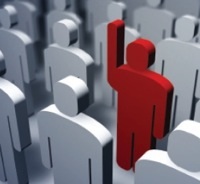 I spoke to one liberal denomination (their term, and they were not offended by it). I presented on "the Missional Church." During the Q&A, one of the attendees asked, "How do we get people to recruit for our churches if we don't believe Jesus is the only way?" Well... I simply explained that they should change their views and that Jesus is the only way.
Here's another example. When I was speaking at an event in NYC hosted by Redeemer Presbyterian, I was asked about baptism. Well, I know the host pastor, Tim Keller, believes in "infant baptism." Obviously, I think "infant" and "baptism" make little sense next to each other. And, I simply answered what I believe. No problem. No one was offended.
You see, when you are a person who has articulated his theology and preaches every week, your views are not secret. So, if they invite you, they probably already know what you believe and are expecting you to be true to those beliefs.
3) Will my presence be used inappropriately?
I mentioned that I would speak to the Mormons if asked (under certain conditions). However, if the title of that event were "Mormons and Evangelism Together on a Mission," I would not go. I would not go to a place where people want to use my presence to promote some sort of agenda.
I do not go to places where my presence would cause me to legitimize some agenda or strategy. In other words, if I get to teach the Gospel, that's great. I'm in. If you want to use my presence to confuse what the Gospel is, that's another story.
But, when a mainline denomination invites me in to speak, they are not trying to use "my legitimacy" for their cause. Mormon's might, but Methodists don't. In the case of mainline denominations, it's often because they are declining in membership that they ask: and it is the Gospel that reverses such decline. And, I am always thrilled to talk about how the gospel fixes even those problems!
Now, that's not always a cut-and-dried situation, so there are times when I pray longer about committing to an invitation. And, in the cases when I'm unsure, I talk to my friend Thom Rainer and we figure it out together.
I enjoy speaking to other groups because I believe that the Church is bigger than my church or my denomination. I genuinely believe that I can hold firm convictions as an expository preaching, evangelical, complimentarian, believer-baptizing, Christian and not retreat into a sectarian ghetto. Because I see my denomination as a home and not a prison, I welcome the opportunity to encourage other Christians in their pursuit of God's kingdom activity in this world.
When invited, I am always honored. I am always a gracious guest. And I am always going to a place where I can be clear on the Gospel, am not restricted in what I say, and my presence is not used inappropriately. I'm not afraid to leave my home court and travel to another. Not only will the experience stretch me, but it also will be an incredible opportunity to speak for the real Gospel of Jesus Christ.
Now, back to my vacation...
The Exchange is a part of CT's Blog Forum. Support the work of CT. Subscribe and get one year free.
The views of the blogger do not necessarily reflect those of Christianity Today.