Earlier this week, I hosted the Church Planting Leadership Fellowship (CPLF) group here at the LifeWay building in Nashville.
For those or you not familiar with the CPLF: It's a group of denominations leaders from church planting departments / organizations interested in peer learning. The group meets in August and November of each year. I mentioned CPLF in a couple of 2009 blog posts: here and here.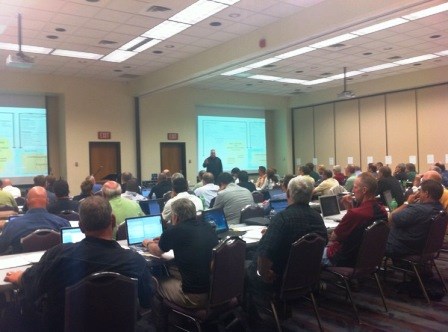 Almost 70 church planting leaders attended this peer learning event. The CPLF is made up of 36 organizations representing 24 different denominations - which in turn are related to about 75% of the new church starts in North America each year.
No doubt -- the biggest benefit of the two-day gathering is the networking opportunities and exchange of ideas shared over a meal. But we really do have some structure to the meeting, and usually a couple of primary topics to build around.
Several people have asked me how they might get the presentations. I have uploaded them here.
Day #1 - August 16:
On day one, the main topic of discussion was "Raising Up Church Non-Clergy Church Planters." The focus was how to raise up church planters "from the harvest." They might be new leaders that become pastors, or non-pastors who help plant churches and call pastors.
We heard implementation strategies in the low church tradition (Bob Carlton & Willie Dalgity from Set Free Church), and in high church traditions such as the LCMS Lutherans (Glenn Lucas) and the Anglicans (William Beasley). You can access their presentations below.
Bob Carlton/Willie Dalgity -
Glenn Lucas -
William Beasley -
That day, I also gave a presentation on my new book with Warren Bird, Viral Churches.
Day #2 - August 17:
The second day was eventful and packed-filled, to say the least.
We started the day with a presentation of a "hot-off-the-press" LifeWay Research study on Urban Church Planting that I presented with Stephen Gray. You can see more about what Stephen Gray and I had to say about the project here:
This is a highlight version, the full study is several hundred pages and will be shared with the study participants. It is not publicly available outside of the sponsor group until Stephen releases a book on the subject.
We followed up the Urban Study with a presentation by Al Barth (from Redeemer Presbyterian Church), entitled Inside the City Limits: Distinctive of Urban Church Planting. Al works with tim Keller and shared that much of the information comes from the strategy they developed together.
The group then had a fun time spending time with Rick Warren from Saddleback Church in California. Rick was supposed to address the group via Skype, but he wanted to connect with the group so he decided to surprise us and flew in on Monday evening. You can see what Rick had to say here: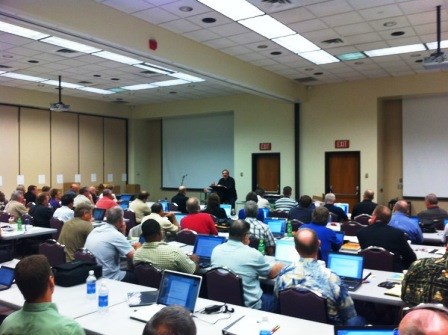 I have written before that I believe that different denominations should generally not plant together. It does not work theologically and has been a disaster historically. However, they can and should learn from one another-- and I think this was a helpful week toward that end.
We will meet again in November.