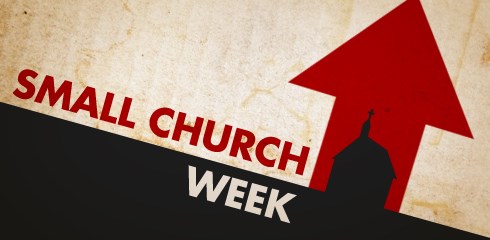 We are just one week away from the all-day webcast of The Exchange on September 7, focusing on Transformational Small Churches. I have been happy to feature several posts from myself and guest bloggers in the past few weeks on this subject, and this week will be largely devoted to the topic as we lead up to the big day.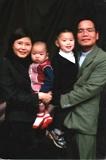 Today's guest blogger is Dr. Christian Phuoc-lanh Phan, Lead Pastor of Agape Baptist Church in Renton, WA. Christian is also the author of "Vietnamese Americans: Understanding Vietnamese People In The United States 1975-2010" by Xulon Press.
Small Churches Can Do Great Things
Little strength can do great things for Christ's Kingdom (Rev 3:8). Nothing can limit small churches to bear great fruits. The secret for their success is that they have kept Christ's word and have not denied Christ's name. They lay themselves on the King of kings who has the royal key. What He opens no one can shut, and what He shuts no one can open (Rev. 3:7).

Many Vietnamese refugees and immigrants during their settlement process were influenced by American Christians. Many small Southern Baptist churches had made a significant impact in helping and sharing the gospel of Christ to Vietnamese people. Over 150 Vietnamese Baptist Missions and Churches have been established in the United States during last 35 years since the end of the Vietnam War.

Our Small Congregation

In March 2003, I moved to Washington from Maryland and served as a lead pastor of a Vietnamese Mission of Calvary Baptist Church in Renton, Washington. At the same time, the Renton Highland area was being developed. Many Vietnamese American young couples moved to this new developing area. By God's grace and strength, the mission was established as Agape Baptist Church in October 2004. Calvary Baptist Church had many language congregations: English, Korean, Sign, Spanish, and Vietnamese sharing its facility. I encouraged the Vietnamese Congregation to purchase a facility. In December 2007, God opened a door for us to have a building to worship at 13220 SE 156th Ave, Renton, WA 98059. Taking time to train our local church leaders, joyfully, they can lead our local church without their lead pastor. They allow me traveling to help other churches in the U.S and across countries frequently.

Our Methods for Vietnam

Since 2006, we joined a church planting movement to plant new churches in Vietnam, which has a population of more than 85 million. We have supported our church planters, Pastor Thanh Nguyen, Pastor Tuan Duong, Pastor Tam Tang and Pastor Tung Ton, to establish 34 Agape Baptist congregations in Vietnam.

Partnership. Our church partners with other organizations of Vietnamese National Baptist Fellowship in the U.S such as Vietnam Mission Board (VMB) in expanding our church planting strategy and Vietnamese Baptist Theological School (VBTS) in training our church leaders.

Relationship. We build a loving relationship with our leaders from a far Vietnam. We listen to their needs, dreams, feelings, visions, struggles, problems, issues and many more. I have used Skype.com as an effective vehicle to train, teach and prayer with leaders in Vietnam. With Skype Video conference, I don't have to worry about persecutions that may occur to me by teaching in Vietnam. We also help each center to have one laptop and one projector.

Leadership. We focus on leaders. Strong leaders can lead strong congregations. Everything we do we do for and through leaders and we show our respect for them as well.

Ownership. Our leaders are completely to take responsibility for their ministries and freely exercise their authority.

Our English Speaking Group

Vietnamese people moving into the United States from Vietnam are similar to the flow of water from rivers to an ocean. The river water changes its taste as it reaches the river mouth. Once cubit foot of sea water evaporates about 2.2 pounds of salt, but one cubic foot of fresh water from Lake Michigan contains only one one-hundredth (0.01) of a pound of salt or about one sixth of an ounce.

The first-generation Vietnamese Americans are like river water. They were growing up in Vietnam mainly influenced by Confucianism, which gives parents a lot of authority over their children. The second-generation Vietnamese Americans are like ocean water. They are growing in the United States practicing individualism. Over the past 35 years in the United States, Vietnamese Americans have been divided into four different generations. (1) The first-generation Vietnamese Americans: The River Water, (2) the 1.5-generation Vietnamese Americans: The River Mouth Water, (3) the second-generation Vietnamese Americans: The Ocean Water, (4) the third-generation Vietnamese Americans: The Coming Water. The generation gaps among Vietnamese churches are great.

In recognizing differences among generations in our church community, we value our English-speaking group. I am a 1.5-generation Vietnamese American. My role is as a bridge between the first and the second generation Vietnamese Americans.

A•ga•pi•ans |ä-gä-pē-ənz| Noun

1. A group of Christians of a church called Agape in Renton, WA, united in fellowship in the love of one Lord, one faith, one hope : The Agapians have services every Friday at 7 p.m. and they're super cool!

vision: to empower lives to live for Jesus in Spirit and in Truth.

mission: to know God's truth in our mind and to live God's love in our life.

2. Any follower of Christ sharing similar beliefs of the Agapians(1).

Christ's Ambassadors, doers of the word, learning to do good : Agapians are compelled by the love of Christ, living for Him and in Him as a new creation.

Jesusians, of those who believe and have received Him, children of God.

those who strive to love God and love others as Jesus did, seeing it in and through themselves to do so.

3. From Greek αγάπη agápē 'unconditional love.'

Our Commitment

By God's grace, our church wants to bear more fruit for Christ's Kingdom. I personally have a vision to establish a Christian university in Vietnam. I know this is God's will for my family and we are seeking God's timing. "I can do all things through Christ who strengthens me" (Philippians 4:13). Please pray for us and we would love to pray for you too!