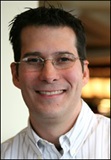 Stories are popular during this season. The end of the year, religious celebrations, vacation time, and the prospect of a new beginning on January 1 bring out the storytellers among us.
As a child, I was fascinated by the stop-motion animated shows of "The Year without a Santa Claus" and "Frosty the Snowman." In our technologically advanced world of Avatar and Tron: Legacy, it is fascinating to see that the "classics" still hold children's attention. Why is it? Because of the power of a story.
As we take time to be entertained by our fanciful tales of Christmas lore, believers are obviously recounting the narrative of scripture as well. We remember and discuss the story of Mary, Joseph, shepherds, angels, innkeepers, and a stable where the Messiah tip-toed quietly into the world. It is "the story" that defines all stories. The life of Jesus is the culmination of prophecies and covenants given by God to humanity. His story is the one from which all others receive meaning and purpose. And, it is in the story of Jesus that we gain hope.
But we should be mindful that stories are all around us. Every life is a story in the making. The person in the neighborhood, in the next cubicle, on the assembly line, and living in your own home is in the middle of their story. Experiences, emotions, tragedies, and dreams are giving direction to their story. And God, in His wisdom and mercy, desires to define their lives in a way that supersedes all that they have known thus far.
We are often reminded of this but rarely know how to communicate it. I was privileged to serve the church in the Atlanta area where Truett Cathy, who founded Chick-fil-A, and his sweet wife Jeanette attend and serve. They are a family that understands the significance of an individual. Very often, I would see one of the Cathy family engaging in individual ministry to people in our community. For Truett, it often meant having a gaggle of 8th grade boys in tow as he taught them about compassion and leadership. The value they hold so dearly about the importance of an individual has made its way throughout their entire corporate culture.
With that thought, I want to thank Dan Cathy and the folks at Chick-fil-A for what I believe is a great reminder to us all about the story that might right next to you. Make sure that you take the time this December to connect "their stories" to "the story."
The Exchange is a part of CT's Blog Forum. Support the work of CT. Subscribe and get one year free.
The views of the blogger do not necessarily reflect those of Christianity Today.