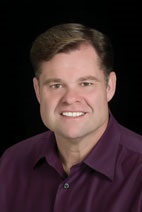 Bob Roberts has earned degrees from Baylor Univeristy, Southwestern Seminary, and Fuller Seminary. He planted Northwood Church in 1985 that has since planted 140 churches in the United States. He has written for various periodicals and journals both faith based and secular international relations journals. He works with the United Nations and various State Departments of various governments around the world doing humanitarian engagement projects. He frequently travels to seriously challenged nations to help with development, engagement, and reconciliation. Their focus is to engage the society with the Gospel through the use of ordinary disciples vocations. Bob has written 4 books, Transformation, Glocalization, The Multiplying Church, and recently Realtime Connections: Linking your job with God's Global work. Bob speaks around the world on globalization, faith, church planting, engagement, and a variety of global affairs issues. He is married to his wife of 30 years Nikki, they have 2 children, Ben and Jill, a daughter-in-law Ashley, and an exchange student they consider their own - Ti.
Bob will be leading a lab at the missionSHIFT conference this summer at Ridgecrest Conference Center in North Carolina on July 12-15. Bob's lab is titled, "The Glocal Church: Missional beyond Program." Here's a brief description.
Many people are talking missional today - and often it centers around a local churches program in the community or around the world. What does it look like when everyday ordinary disciples begin to use their vocations to engage society as Jesus followers in a viral sort of way? How do you release individuals and yet maintain a corporate focus? How will missions & missional in the 21st century be radically different from the 18-20th centuries? What is the global template? How do we speak of Jesus when all religions are all places?
I asked Bob to answer a few questions as we're leading up to missionSHIFT. You'll want to check it out.
Ed: You are a very busy man. Training church planters, leading a local church, flying around the world -- what part of life and ministry is the most personally fulfilling for you right now?

Bob: Going into hell holes and trying to bring hope and reconciliation. I feel most close to Christ when I'm in a place where people have lost hope and I'm able to serve them and speak of Jesus in a way many have never heard. It requires courage, wisdom, timing, focus, and an incredible sense of alertness of everything happening around you.

Ed: What do you see in the church that is giving you hope that we are doing better at engaging in God's mission?

Bob: The people in the pew are rising up. There are no closed countries -- it's a lie. There are places closed to our historic methodology, but not to our disciples who have skills and want to serve -- not to Jesus followers who can naturally talk about their faith. I'm watching before my very eyes, the emergence of disciples engaging the world in radical and impactful ways like never before in the history of humanity. They're not waiting for staff members, programs, or organizations to tie to, they're just doing it on their own.

Ed: You recently published "Real-Time Connections." Tell us about the book.

Bob: The book is a re-interpretation of the Great Commission. It takes it all the way back to Abraham and then moves it forward to Matthew 28:18-20. It hits the hot issues that fulfilling the Great Commission will bump up against -- other religions, religious freedom, how societies are put together, the Christian Muslim divide, etc. It also tells lots of stories about people who are using their jobs at NorthWood so that people can see how everyday disciples are doing it. At the end of each chapter are action points, when completed, a person can develop their own focus and strategy for engagement. This book is meant primarily for disciples that are ready to engage glocally.

Ed: Obviously, the word "missional" is spoken of, used by, and claimed by many groups. Instead of giving another definition for the word, can you tell the readers an example of where you and your wife are seeking to live missionally?

Bob: One is we have become friends with the rabbi of the second largest synagogue in Dallas, and the imam of the largest mosque in Dallas. We have had them and their wives over for Kosher/Halal food. It was a blast. We brought our 3 congregations together for a weekend travel to visit the worship service of all three. (I'm more into multi-faith than interfaith.) We then did Q & A after each traditions worship service with the rabbi, the imam, and myself. People are already finding ways to connect. Several ladies from each congregation are doing cooking classes together to learn to cook Kosher like the Jews, Halal like the Muslims, and Lard like the Baptist!

[Ed: You can read my interview with Bob about the multi-faith weekend here.]

Ed: In terms of missionSHIFT and the Missional Manifesto, what would be a great end-game in your mind for this event and process?

Bob: I'm concerned we're having "American" conversations about missional and that's a very very dangerous and blind thing to do. Zogby just did a poll in which they are describing how people see the world. There is now no national or international, no local or global-- everything is global. If we miss that, we will have a very short conversation and impact. The motivation to be missional is good. The context of narrowing it just to the US, or traditional "missions" is dying. A new conversation is emerging that's global, but I don't think we get that in the US. My hope is that we learn to speak and live globally in the global era and missional is global incarnation-- kinda' like Jesus!
Are you registered for the missionSHIFT conference? You don't want to miss it. Register here.
The Exchange is a part of CT's Blog Forum. Support the work of CT. Subscribe and get one year free.
The views of the blogger do not necessarily reflect those of Christianity Today.