I recently went to speak at the denominational meeting of The Foursquare Church. A friend of mine, Glenn Burris, was elected president of the denomination this year. One thing that Foursquare did in preparation for this election was to publish questionnaires that were completed by the two candidates (the other candidate was another friend Dennis Easter). One interesting portion of the questionnaire was, "Tell us action steps you believe Foursquare needs to take in the near future." Their answers were fresh and inspiring, and I think they could be said about most denominations right now. As I get ready to participate in the annual meeting for my own denomination, I am particularly sensitive to their wisdom. They offer fresh insight to the church in America.
Glenn Burris: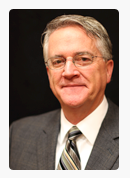 In time, any organization will drift away from its original mission. Without significant intervention from time to time, it will atrophy. We must take aggressive steps to ensure that God's purposes for our movement do not get lost in the malaise of processes and policy. We must be passionate in our assessments, courageous in acknowledging where we have strayed and committed to align everything we do to mission.

We need a culture shift, but we also need wisdom and grace as we process our way into the future. We need a reformation in the way we think and lead.

First, we need a shift from being a corporate culture to a cause culture. In other words, we need to return to our core mission of reaching the lost, training devoted followers of Christ and sending them out by multiplying healthy leaders and churches.

We need to begin with a thorough and objective missional and administrative audit. Peeling back the layers of our organization and assessing it from every angle, down to our core foundation will allow us to discover where we are properly aligned or misaligned to mission and where we have created unnecessary beaucracy.

We must move back to a local church mindset rather than a national one. A significantly leaner structure nationally would release more resources to the field. The audit would help us identify where we need to make changes.

Secondly, we need a shift from being a culture of maintaining to a culture of mentoring. We must repair the broken pipeline of leadership recruitment and development within our movement. We need to passionately pursue the objective to restock the shelves of Foursquare leadership. To that end, I would recommend that we build a synergistic network of all of our current local, national and global training and discipleship efforts. We could especially focus on the emerging generations, urban and multicultural and women in leadership. Our goal should be to help every local Foursquare church become highly effective in the training of its leaders.

Next we need to move from our current parenting culture to a partnering culture, both nationally and globally. It is important to celebrate and sponsor the gifting and fruitfulness of national and global leadership. We need to convene a global gathering of U.S. and national leaders to begin a dialogue of developing a truly collaborative global strategy of reaching the lost, training and discipling our leaders and multiplying healthy churches and leaders.
Dennis Easter: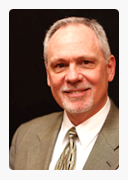 First, we need to CLARIFY OUR CALLING. We must be absolutely clear on what God has called us to do. At first blush that might seem obvious. But in practice we have found ourselves at a time where greater clarity and ownership of our calling is needed in order to align our efforts, our energy and our economics. We have heard significant discussion about our corporate finances and the need to have a balanced budget. But clarity on our calling will move us beyond a balanced budget to a missional one. We have the opportunity and responsibility to align everything to God's mission for our church. We can then invest in the promise of the future, not merely the memory of our past.

Second, we need to SIMPLIFY OUR STRATEGY. We have just moved from more than 70 districts to 14. The reasons were simple...to aid us in being more effective in caring for leaders, stewarding our resources and pursuing our mission. Now it is time to reduce the systems, programs and initiatives that were required nationally with part-time supervisors and refocus our resources, support and efforts to flow through our new districts. Our new districts and their teams are best positioned to release and support our leaders and churches; they must be seen and valued as our national leadership team. It is time to benefit from a decentralized approach to ministry that returns the focus to the field.

Finally we need to IDENTIFY OUR INFLUENCERS. In saying this it would be a mistake to think I'm speaking only of those pastors of our larger churches. While it would certainly include many of these gifted leaders, influencers cross cultural, generational and gender barriers. They are the voices that God is giving rise to that will aid us in challenging the assumptions we have labored under without the outcomes we have longed for. We move toward the role of sponsoring and facilitating the genius in the field to help us re-imagine how we can express ourselves on mission with God in this day.
As I head into this week not just as a speaker, but also as a part of a denomination, I pray that this wisdom will spread across many lines, and that our eyes would stay focused on God's mission in the world. I blog as SBC issues over at the Between the Times blog, but I do think that it is interesting how the issues are similar in many different denominational contexts today.