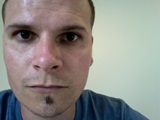 As many of you know, I just returned from Turkey where I was on a Jet Set Vision Tour with the Upstream Collective.
I asked Caleb Crider, one of the founders of the Upstream Collective, to share some about our trip here at the blog. You will be hearing more in the coming weeks. Today, the focus is on Ephesus.
In Revelation 2, we read that the church at Ephesus was known for its good deeds and perseverance through times of trial. Nevertheless, Jesus calls them to repent from having left their first love (v.4), Christ Himself. As we heard Ed preach briefly through passage of scripture in the ruins of the theater of Ephesus, we couldn't help but consider our own churches. Sure, we were busy doing good things, patiently enduring. But have we lost our first love? Are we a people driven to radical obedience by our love for Jesus?

This was a recurring conversation throughout the Upstream Collective's Vision Trip to Turkey.

The purpose of these trips is to explore what God is doing among the nations through various approaches to ministry and to think through how our local churches might become more directly involved. This particular trip was organized around a tour of the sites of the 7 Churches of Asia Minor mentioned in the Book of Revelation.

Anyone who's ever visited any site of religious or historical significance knows to expect trinkets, tchotchkes, and $4 bottles of water. Ephesus, outside the modern Turkish city of Selçuk was no different. As we approached the entrance to the ruins of the ancient city, one vendor called out in English: "Two tourists died yesterday of heat exhaustion! Buy this hat to avoid the same fate!" This is marketing.

I think Ed bought two.

As we explored what's left of the streets of Ephesus, we saw temples built to various gods and emperors. We passed the remnants of workshops, libraries, brothels, and public baths; the context of the Apostle Paul's rebuke of the city's idolatry (Acts 19). Our small group of pastors and church leaders recognized them as the very same challenges we face in ministry today.

As called-out ones living in societies that celebrate idolatry, materialism, human knowledge, and sexual sin, how do we engage? Have we, like the Ephesian church warned by Jesus in Revelation, hunkered down in defensive perseverance?

Our tour included a remarkably well-preserved Ephesian housing complex. This sprawling maze of living quarters, work spaces, and dining halls would have been host to gatherings of early Christ-followers before the times of large church buildings. As we explored, we felt a real sense of the history of it all; our history as believers trying to sort out what it means to live out our faith in the context of the cultures in which we find ourselves.

The highlight of our stop in Ephesus wasn't among the ruins of the old city. It was the time spent drinking coffee in the St. John Cafe in Selçuk. There, we visited with the owner, who is one of maybe three-thousand Turkish Jesus-followers. We were encouraged by his journey of faith and his fearlessness in the face of persecution.

In the face of idolatry and opposition, may our churches be relentless in the pursuit of our first love, Christ Jesus.
NEXT WEEK: The Church in Smyrna
The Exchange is a part of CT's Blog Forum. Support the work of CT. Subscribe and get one year free.
The views of the blogger do not necessarily reflect those of Christianity Today.