Last week, I had Brad Leach here at the blog with his response to my series on the top issues church planters face. In the comments section of Brad's post, Mark Myles gave us a link to his own blog where he responded to the series, so I asked him if he would like to run his post over here this week.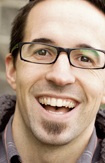 Mark is a church planter and pastor of Converge Church in British Columbia (BC). In his post, he actually used the seven issues for self-examination to consider how both he and Converge Church were doing in each area. I find this to be a helpful exercise, and I appreciate his willingness to share his own assessment with my readers. I hope you learn as much as I did, and that it will help many church planters in their own consideration of these issues.
There are a lot of church plants that fail. For various numbers of reasons and not without pain and loss, there are leaders who crash and burn in their efforts at starting a new church. There are not very many of us in BC, and I personally know at least 4 men in BC who (for various reasons & sometimes beyond their control) started a church that is now closed.

Ed Stetzer compiled some research that pointed to 7 major issues that Church Planters will face. I am in deep gratitude to him for posting all of this in a series on his blog.

I do not believe that I'm immune to these dangers and hiding from them will not help us at all. So! I've listed the 7 issues (with a link to each original post), rated myself (1 being bad, 10 being good), and talked about how I am or we are working toward or how you can help us in these. Keeping these in front of us as checks and markers will be crucial for our development as time goes on.

INSTRUCTIONS: Please click on the link to the original post on each issue & read about it so you can understand what I'm talking about in each section. (I understand most of my readers will not be interested in this level of involvement, so bear with me, this is mostly for those who call Converge Church "family.")

Issue #1: Leadership Development and Reproducing Culture - 6

I'm giving myself a rating of 6/10 because we're definitely on our way to developing leaders with a small board of directors and some leaders in the core group who are on track to begin going through an elder process, but we've got a little ways to go before we have a team of elders and other leaders who know their roles and are able to multiply it and develop other leaders. Part of my assessment with Acts 29 pointed out that I need to develop a plan for discipleship and leadership development. I feel like we're getting a little more traction since having Gospel Community training, starting to coach some of our leaders with Gospel Coach as well as beginning to use some of the reproducible language from Soma. Once most of our leaders begin to coach other up-and-coming leaders (3 months from now), we'll start a regular developing leaders cadre-type thing where we can start training people in theology. We're on track with this issue, its just a matter of time and effort.

Issue #2: Financial Self-Sufficiency and Viability - 8

I gave us a rating of 8/10 here because we've been very blessed financially by inside donations as well as from our denominational head office. It would be nice to have a wider support base, but some of the things we have going for us are that I started on a full-time salary, we've got some very smart and conscientious financial-managers on our board (or at our fingertips for advice) and we have dudes who are willing to help me personally if it ever came to that. I don't think we're afraid to talk about money because its a tool that God has given to the church "to use it in such a way that shows money is not our treasure, Christ is." Having that perspective is helpful.

Issue #3: Launch Team Development and Mobilizing Volunteers - 7

We had a number of families join us and show us their support early on. They've definitely been an essential part of this effort. One thing Ed talks about in his blog is that inevitably, some of the people in the core team leave for various reasons and it can be hard to deal with. We've had a couple people who started early with us who left early, but none of our people who've been with us through most of the initial stages yet. We should prepare emotionally for that day. I'm starting to work on a number of Sunday gathering volunteer schedules for us as we look forward to having a lot of the bugs worked out by Easter...music, a/v, childcare, etc. We'll see how we do at mobilizing volunteers.

Issue #4: Systems, Processes and Cultures - 6

I found this particular issue quite convicting actually. I think I've had a lot of the systems and processes rolling around in my head for a long time and haven't really spent the time with our leaders to work them out on paper and set up ways to evaluate progress. Thankfully, I've got a cool mindmapping tool on my mac and at least one very analytical guy so we can begin to lay out systems of accountability and growth. I know it'll take more than that, but its a start and you can hold me accountable to it.

Issue #5: Casting Vision and Avoiding Mission Drift - 8

I think that we've been casting vision well and talking about it a lot. We do have a clearly defined vision: gospel-shaped community living on mission. Our core values early on were: Gospel Identity, Worship, Community & Mission. They still are, but have recently been going through a rephrasing and re-purposing as we adopt the Identities and Rhythms of who the church is and how she lives. Taking 2 of our leaders to Soma School was a big help in this because not only did they catch the vision of a gospel-shaped community living on mission, but they're beginning to articulate it to others who are living it out.

Issue #6: Evangelism and Discipleship - 7

I think we're a little ahead of the game on this one philosophically, but have a long way to go in creating a culture of what we envision. The reason I say that is because some of the research Ed did, showed that planters have a tough time recruiting people to making evangelism a priority in their life as well as regularly contributing to their ongoing discipleship. Too often churches add extra programs and events and label them either "evangelism" or "discipleship" expecting their people to volunteer for them and attend. We've been clear from the start: in a gospel-shaped community living on mission in the every day rhythms of life evangelism becomes inviting people into your family and discipleship happens as a result. Now, where I've failed is in not laying a framework for this well. I've wrongly assumed that since people get the concept, they can work it out perfectly in their lives, but the reality is that people need to see it lived out by me and other leaders. Join us in working on that.

Issue #7: Spiritual, Physical and Mental Health of the Planter and Family - 9

No one is immune to the struggles this issue highlights. I gave myself a 9 because Keely and I have a very strong marriage. I say that with confidence because its true. Keely loves me and serves me constantly, and I'm growing in understanding and cherishing her. We don't avoid talking about issues in our lives, we face them head on, apply the gospel to it and come out on top because Jesus wins. We're not perfect though, so talking about this issue is important. These issues Ed talks about are real. He says, "Planters who responded often stated that they faced struggles in the areas of personal health: (1) the battle to overcome pride, self-reliance, drivenness and an uncoachable attitude; (2) loneliness and isolation; (3) mistrust; (4) lack of rest; and (5) maintaining joy. Although most planters understand the importance of making personal development and family nurturing top priorities, these things often get lost in a planter's busyness." I can say that all of these are a danger to me, but having loving people around me who are not afraid to ask me accountability questions along these lines are a treasure we are rich in.

You'll notice that each of these 7 issues does not fundamentally address the base issues of Character, Calling and Competencies of a church planter. Some of that was assumed here, but shouldn't always be. Essential issues that need to be in place prior to venturing out include things like a strong marriage and family, theological clarity and certainty of calling.

Again, please hold me and your other leaders accountable to these issues asking us hard questions and being a part of the solution. We're in this together as a family.

"What then shall we say to these things? If God is for us, who can be against us?" - Romans 8:31 (And the point of the context of this passage I've just quoted is that Jesus wins. Regardless.)
I thought his interaction is helpful and worth your consideration. Feel free to ask Mark questions and engage in more dialogue. He will be watching the comments today.
The Exchange is a part of CT's Blog Forum. Support the work of CT. Subscribe and get one year free.
The views of the blogger do not necessarily reflect those of Christianity Today.