This week, I had the privilege to once again host the Church Planting Leadership Fellowship (CPLF) here in Nashville.
The CPLF CPLF CPLF CPLF exists to help denominational leaders connect around church planting learning and serves as a place for peer learning. We've done this for three years now, and you can also read the recaps from 2010 and 2009.
The consists of national church planting leaders from denominations, districts, state conventions, adjudicatory levels and church planting network leaders. We meet in August and November for formal meetings, and also connect during an Exponential Conference pre-conference.
All in all, we had more than 120 leaders from 60 different organizations. Some of the groups in attendance included:
Evangelical Free Church of America
The Wesleyan Church
The Anglical Church in North America
Baptist Missionary Association of America
International Pentecostal Holiness Church
Assemblies of God
Southern Baptist Convention
Presbyterian Church in America
PLNTD Network
Sovereign Grace Ministries
and many others
One of the great things about the total membership of is that the groups involved represent approximately 75% of church planting in North America. It is a great place for mutual learning.
We met over two days to cover two main topics--leadership development and the missional, organic, incarnational forms of church planting. We did this through both large groups for plenary sessions and through affinity groups for processing the information taught.
This format gave each participant an opportunity to hear from some leaders like Bob Logan, Hugh Halter, Neil Cole, and Alan Hirsch and then break into groups of their peers to discuss how the content related specifically to their structures and ideologies.
As for the content of the conference, here are some quotes from the speakers (taken from tweets):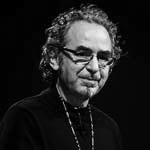 Your budget is a theological statement. It says what you value.
Worship is offering your world back to God. If it isn't, then you've domesticated God.
What motivates and stirs God's heart burns on the prophet's heart and gets exhibited in his/her words.
Alan is the founding Director of Forge Mission Training Network. He is the co-founder of shapevine.com an international forum for engaging with world transforming ideas. Alan offers multiple missional assessment tools on his website theforgottenways.com.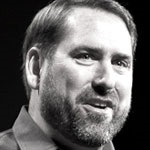 If you dumb down your teaching, all you'll do is just multiply stupidity.
We need to stop aspiring to leadership and just start serving people.
Better trained pulpits isn't the key to preventing heresy, better trained pews is.
Neil is the author of Organic Church and blogs at cole-slaw.blogspot.com and travels around the world sowing the seeds of God's kingdom, catalyzing the development of organic church networks and coaching leaders.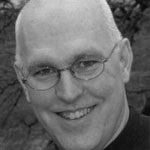 Never say money is your limiting factor, leadership is.
You don't need any training to be a witness because a witness simply describes what they experienced.
The job will get done as we start empowering ordinary people to do extraordinary things.
If you'd like to connect with Bob Logan, he blogs daily at his website: www.loganleadership.com. He offers resources for missional incarnational living at both that site and at www.journeytogethernow.com. If you'd like to connect with Bob directly his email is bob@loganleadership.com.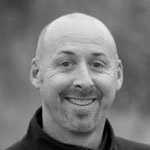 If we're going to do missional anything, we have to live like missionaries.
You can consider a person a friend, when they will invite you to hang out with their other friends.
If you'd like more info on Hugh Halter or the Missional Church Apprentice Practicum, visit him online at hughhalter.com. Hugh's direct email is hughhalter@gmail.com.
Both Bob and Hugh will be doing a Missio Intensive January 18-19, which you can find out more about at http://www.missio.us/store/missio-intensive.
Any groups interested in joining the can contact us at research@lifeway.com for an application.
The Exchange is a part of CT's Blog Forum. Support the work of CT. Subscribe and get one year free.
The views of the blogger do not necessarily reflect those of Christianity Today.