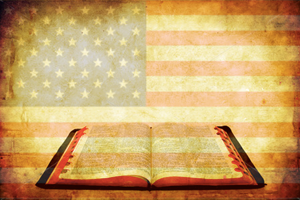 As Christians, we are called to be citizens of the Kingdom and also live as citizens of the country where God has placed us. Part of being a "good citizen" is to care about where you are-- its economy, justice, morality, etc. We mostly do that in personal ways-- by being a "faithful presence."
However, through elections we get involved in government. And, when you are involved in government, that involves politics. Politics is often simply the machinery that moves government. If you want to influence government, you will (to some degree) be impacted by politics.
We have completed two surveys recently looking at pastors, people, and politics. The numbers are pretty clear: pastors and people do not think that pulpits are the right place for politics and they also feel that the IRS should not be using the threat of the loss of tax exemption to regulate those pulpits.
Today we released new data from LifeWay Research. Here is an excerpt from the release and an earlier release on the place of politics in the church:
The [new] research, which was sponsored by the Alliance Defense Fund, followed a related study conducted by LifeWay in October 2010 that found Protestant pastors also largely believe candidates for public office should not be endorsed from the pulpit.

In the new study, conducted in August 2011, a full 79 percent of 1,000 Protestant pastors strongly disagreed -- and another 7 percent somewhat disagreed -- with the statement: "The government should regulate sermons by revoking a church's tax exemption if its pastor approves of or criticizes candidates based on the church's moral beliefs or theology."

The earlier 2010 survey of 1,000 Protestant pastors found 84 percent disagree -- 70 percent strongly and 14 percent somewhat -- with the statement, "I believe pastors should endorse candidates for public office from the pulpit."

A June 2008 LifeWay Research survey also found 87 percent of American adults disagreed with the statement, "I believe it is appropriate for pastors to publicly endorse candidates for public office during a church service." In an October 2008 study, less than 3 percent of Protestant pastors agreed that they had publicly endorsed candidates for public office during a church service that year.
You can read the entire release here.
What role do you think politics should play in our churches? Feel free to opine in the comments.
The Exchange is a part of CT's Blog Forum. Support the work of CT. Subscribe and get one year free.
The views of the blogger do not necessarily reflect those of Christianity Today.