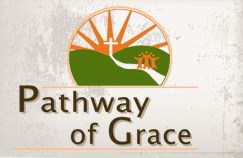 When people first hear about Transformational Church, some think that only a large church with an abundance of resources can utilize. This idea is far from the truth. Today I am highlighting a church that illustrates TC is not a program, but a process that any church can walk through to help them develop a plan, based on their context, to spread the name and the fame of Jesus.
Pathway of Grace Church in Mesquite, Texas, is a Grace Communion International Church of about 60-75 people, most of whom commute from outside of the community where the church is located. The membership had a grasp of serving internally, but struggled to connect with the community around them, because so many lived far away. Since using the Transformational Church Assessment Tool, impacting their community has become a constant conversation throughout their church. In this desire to make a difference and connect people with Jesus, they have also established processes to help make and grow disciples, along with drawing and keeping people in their local body.
Pastor Robert also points out that the TCAT strengthened his leadership team. It caused people to become aware that they were all on the team together. The leadership began to own the responsibility of serving. This attitude change also created tremendous feedback and helped everyone feel involved in ministry. It became a more vibrant team of leadership and they started to see more and more people serve.
Focusing on the transformational element "Missionary Mentality" led them to develop an outreach called "Share Care," which is a church-wide giveaway to the neighborhood. They had a time when they all brought items to share with each other. They would have normally just donated the rest to a local thrift store, just dropping it off and never knowing where it went. However, God moved in their hearts, and they decided to take everything out of their building closer to the street, and give it away there. It took 30 minutes to clear everything out. There were many situations in which people needed exactly what was there. Stories of gratitude abounded that day. It was a fantastic experience for both the church and the community.
That day, God used a very shy, bilingual member of the congregation to help their Spanish-speaking neighbors understand that there was a food pantry also available at the church. Despite her shyness she spoke with boldness, and people were amazed at how God used her. They have continued to have Share Care events, and this idea has allowed them to reach hundreds of people they would have never connected with. It is helping them reach their neighborhood in ways they had never imagined.
Pathway of Grace has always been serious about their prayer life. Yet, focusing on the transformational element "Prayerful Dependence" has led the people to do more by going the street to prayer-walk through their neighborhood. Members who were once inwardly focused are now sacrificially giving of their time to seek God on behalf of their neighbors. Pastor Robert knows that prayer is a strength of the church, but also knows they have to think outside the box. They had a day of prayer and fasting to help them to learn to grow and make disciples, focusing on evangelism.
Pastor Robert is encouraging the members to help each other recognize and develop their spiritual gifts and talents. As they recognize their gifts and talents and hear encouragement from each other, they have found a voice and have become more involved. When asked about the TCAT, he said: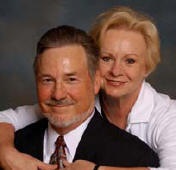 The Transformation Church Assessment Tool has created a culture of people being able to have a voice and understanding that their input matters. It helped people to get involved and open up about what they would like to see happen. There is a transformation because people now feel responsible; it is no longer the pastor's problem or the elder's responsibility. There is a feeling that it is just as much their responsibility to be involved in these different aspects of the church as it is for the top leadership. When you're dealing with a small church it is good to see the change and hear the input of people who are inspired and excited to be involved.
Pathway of Grace is just one of many stories of a smaller church that has started the journey to transformation. You can read another story of a Transformational Church here, and be sure to check out the options at www.transformationalchurch.com to see how it might work for your church.
The Exchange is a part of CT's Blog Forum. Support the work of CT. Subscribe and get one year free.
The views of the blogger do not necessarily reflect those of Christianity Today.