Earlier this week at EdStetzer.com
Church Signs of the Week
Typically, the signs that make it to this feature are adorned with goofy sayings, strange church names, or poor spelling. But this week, I provide you with four signs that seem to be missing a detail or two.
First is a Harry Potter series. Is this a sermon series? A children's series? Do they have a church-wide book club? Are they showing the movies? Will they be serving butterbeer?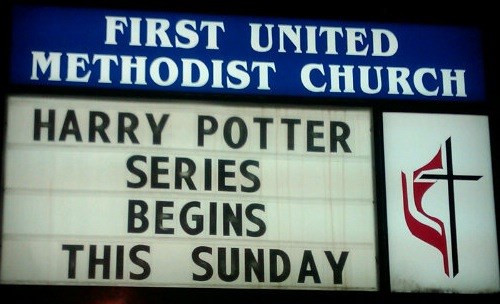 This one makes me wonder what the regular price is.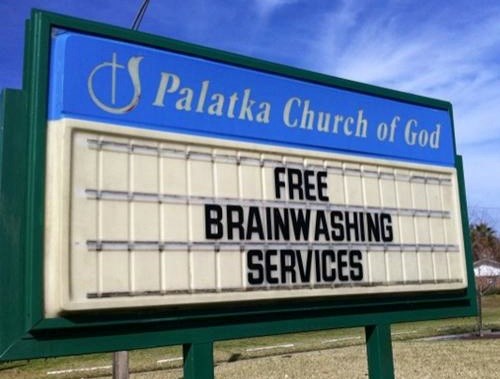 As for this sign, I think I know what direction they're headed with the meaning. I hope.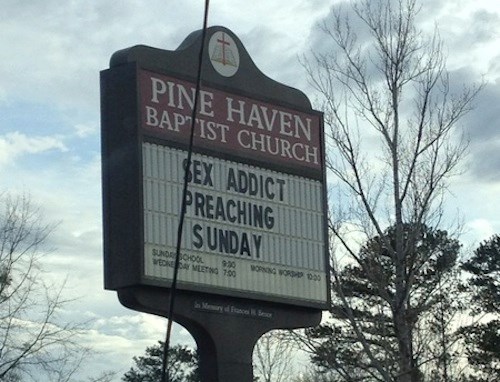 And finally, I have no words. Surely this is for a ministry of the church, but this could lead to a potentially awkward Wednesday night service.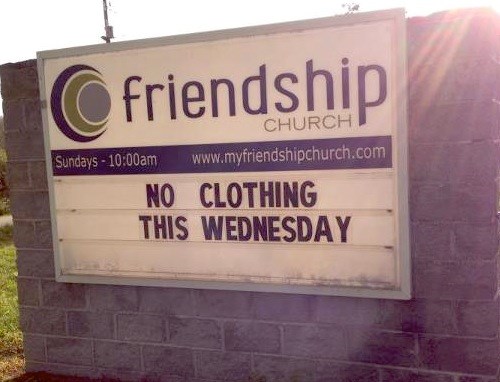 Thanks to David Bond, James Smith, Dan Odle, and Kyle Gilbert for these. As always, send me your signs on twitter @EdStetzer.