Oct 5, 2012
Weekly Wrap & Church Signs of the Week: Doctrine of Election
Earlier this week at EdStetzer.com
Church Signs of the Week
This week marked the first Presidential debate of the election between Governor Romney and President Obama. As you might expect, some churches have taken advantage of the political talk to spice up their church signs.
I appreciate the honesty by this first church. I think we would all appreciate it if the same was true of all candidates.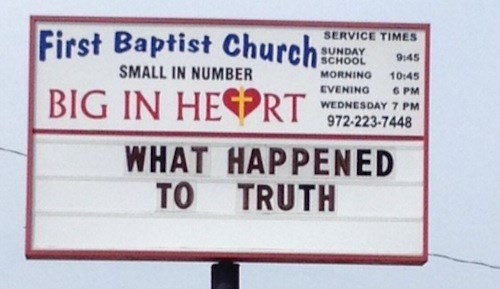 This is quite a different take on the Doctrine of Election.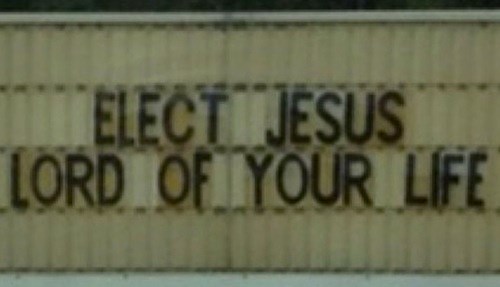 This sign might make more sense if the hedges were trimmed.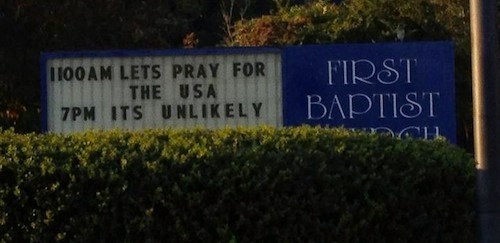 Finally, I expect to see this sign quite frequently between now and election day.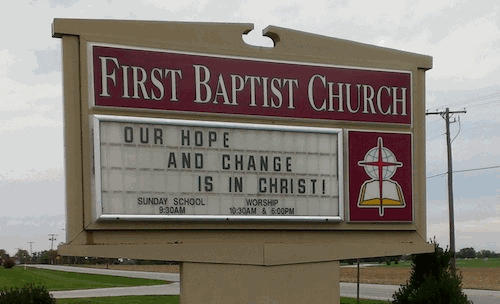 These signs via Brent Lacy, Kevin Lott, Matt Haines, and Kirk Shelton. You can send in your signs via Twitter to @EdStetzer.
Support our work. Subscribe to CT and get one year free.