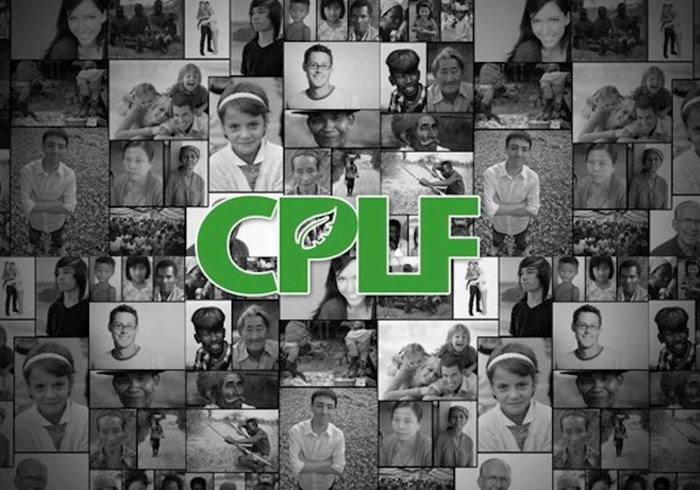 In just a few minutes, I'll be on the radio in Detroit talking about church planting in the African-American context. I'm a little uncomfortable doing that (as I am not an African American), so I will almost certainly refer to this most recent Church Planting Leadership Fellowship I hosted in Nashville.
Our most focus was on African-American Church Planting and Urban Church Panting—two different topics, which are often related, but not necessarily so. We presented some new research (just released) on African-American church plants and planters, and heard from urban church planters.
Dr. Carl Ellis Jr., led off the first session and expounded on the history of African-American churches as an introduction to the research. I blogged the introduction last month and you can read that here.
The research did demonstrate that African-American church planters have fewer resources, less money, and fewer training opportunities than their Anglo counterparts. The research only emphasized the challenges that many African-American church planters overcome.
Some highlights from the research:
Only 6% of church plants had a paid, staffed team of more than one person to start the church.
Average funding in year one is $49,800.
Only 55% of planters received specific training for church planting prior to planting the church.
69% of planters were planting bivocationally.
Just 48% of the church plants had a sponsoring church.
Following the research presentation, we hosted a Q&A with the sponsoring panel. Participating in the panel were several African-American national denominational leaders:
Stacy Hilliard (Evangelism USA / International Pentecostal Holiness Church)
Candace Lewis (Path1 / United Methodist)
Wy Plummer (African-American Ministries Coordinator, Presbyterian Church of America)
Carl Ellis (President, Project Joseph)
Leroy Fountain (NAMB / Southern Baptist).
Some quotes from the discussion panel (who were more than willing to disagree with one another, but in a very considerate way!):
Closing the first day was Olu Brown, pastor of Impact Church in Atlanta, GA. Olu shared his church's journey and where it is headed in the future as well as some creative outreach techniques. I plan to share more about his church later so I will hold off on more details for now.
Derwin Gray of Transformation Church in Charlotte, NC, led off day two and issued a challenge for multi-ethnic urban planting. Derwin has been leading Transformation Church for 3 years and has seen tremendous blessing in that time. (I just finished an interview series with Derwin you can read it here: part one, part two, part three)
A former NFL player, Derwin was raised in San Antonio. Football was a business to get out of where he was. Oddly enough, he didn't go to church as a child and even had a Jehovah's Witness background. To add to that, he got a football scholarship to Brigham Young University. As he said, football was his god. Football was what gave him identity, significance, and purpose.
As a result, Derwin lived in fear of the day they would say "your services are no longer needed." But God got ahold of Derwin thanks to a teammate. He then realized for the first time in his life, somebody loved him. Not for his production. God loved him for who he was—not what he did. He got infected with grace. Derwin left the Colts and signed with the Panthers. He was injured in 1999. As a result, he spent hours upon hours in therapy tubs with his Bible.
Then he was given his first opportunity to speak and tell his story. A compulsive stutterer, God removed the impediment and Derwin traveled and spoke for the next year. But he noticed that the groups he spoke to were segregated. Then in February 2010, Derwin planted Transformation Church.
The vision for Transformation Church was to create a multi-ethnic, multigenerational, missional community. They do so by loving God completely upward, ourselves correctly inward, our neighbors compassionately outward. On the first Sunday, 701 attended and Transformation Church was born. Multi-ethnicity is important to Derwin's ministry. At TC, 60% are white, and 40% are other ethnicities. This one quote from Derwin sums up his ministry:
Before you can lead a multi-ethnic ministry you have to have a multi-ethnic life.
Derwin was followed by Linda Bergquist, a church planting catalyst in the San Francisco Bay area.
Linda spoke on the demographic inversion beginning in many global cities in the US. The urbanization of the rich is leading to a suburbanization of the poor. This values shift means the rich prefer cities: multiculturalism, the arts, public transportation, and smaller families. The urban middle class is declining. This is a church-planting problem because those are the people that most denominations know how to reach.
So what are the implications of this shift?
We may be able to start strong churches in urban places where we couldn't before.
Our newfound success in reaching cities may be partly because the suburbs have moved to the cities.
If we neglect the suburbs we move into a new phase of neglecting the poor.
Churches are creating spaces where suburban values can flourish in the city.
But the suburban poor are in trouble because the systems are not ready for them. This shift—the rise of the global cities in the US—will be a focus of our November meeting with Tim Keller, Justin Buzzard, and others.
Finally, Leonce Crump, pastor at Renovation Church in Atlanta, GA, closed our conference with a presentation on his experiences while planting Renovation Church. His first core team fell apart. They didn't want to give to the city, they wanted to take. The second core team fell apart because it was taking too long. All this time, Leonce was watching and learning.
We say we need a plan with a certain amount of money, and a certain amount of time. God, in his sovereignty, gave Leonce failure so he could walk the streets. So he could see and smell the people. As long as someone is a number on a page they are just an asset to you. The people of Atlanta became more than an asset. They became a passion to Leonce.
It took him two and a half years to get God's eyes for the city instead of just having his own.
Through it all, Leonce discovered two key points:
To reach the city we must send in missionaries and not pastors. They need to learn the language, learn the culture, learn the rhythms of peoples lives.
We have to send them in as teams. They need to be willing to wait, watch, learn, and work—to see where God is already working. Churches are failing because we are copycats.
He also pointed out that the gospel is transcultural. You don't have to adopt another culture to accept Jesus. The gospel is transeconomic. Each group can learn from the other. When you address everyone's core concerns then no one feels alienated.
It was an encouraging time. If your are part of a national, regional, local church planting group, I'd encourage you to join us for our November meeting.
The Exchange is a part of CT's Blog Forum. Support the work of CT. Subscribe and get one year free.
The views of the blogger do not necessarily reflect those of Christianity Today.