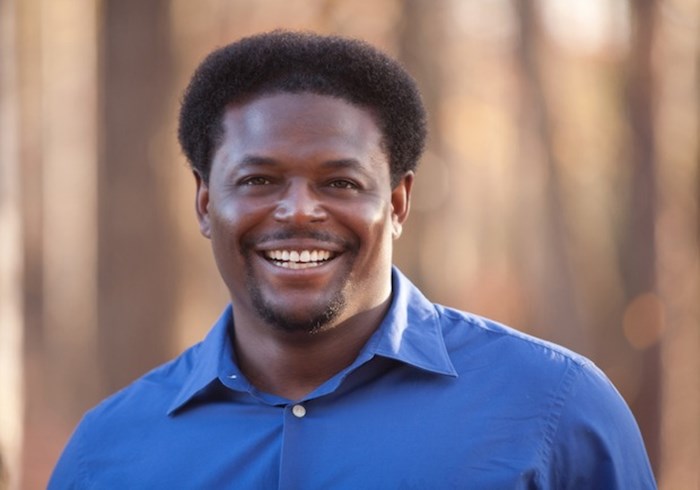 Image: Courtesy of Derwin Gray
What would you want someone to say about your life in 50 years?
My biggest concern is to be known as a man who loved Christ more than anything else and who fought for the heart of his wife and his kids. And ultimately, I believe what we're doing at Transformation Church is the future of the church in America—we're the future in the present.
I want people to know that it is absolutely possible to edify while you evangelize and evangelize while you edify. Why do we even think we have to separate evangelism from social justice? We've adopted schools. We feed families. The outflow of impacting the culture is people who are transformed. One thing we say as Transformation Church is that wherever we are, if the community doesn't change, then we need to leave because we've failed. The last thing that America needs is a church that puts in a big show and folks leave and nothing is changed. I think we're in the process of raising up a movement of multi-ethnic, multi-generational mission-shaped communities of faith. I believe that one day I'll train and lead pastors in how to do that.
Why do you think that it matters that there's transformation in the community?
Because our eschatological view is that the church is to be a reflection of who Christ is and a foretaste of what is to come. When Jesus rose from the dead, things changed. The middle school we have adopted for three years is now the middle school of the year in South Carolina. The principal was serving on the hospitality team last week. So when we're talking about community change, it always begins with people, not buildings. Buildings can look dilapidated, but the people are the agents of transformation. We don't believe in utopia, but we do believe that we're to be the foretaste.
Tell me about the name Transformation Church.
I was in New Testament class and thinking about Paul urging the Christian in Romans 12:2, to "be transformed." So Transformation Church really reflects what I believe Christ has accomplished, we're transformed by His grace from the inside out. I am very committed to historical, redemptive preaching—that Christ is the sum total of all that we need and will ever need. People are being changed because of the Gospel. We've seen 1,600 people make decisions for Christ.
We've seen people that have walked with the Lord for years say, "I just never about justification or what words like that meant." We want them to know that when Jesus saves us, He saves us from the penalty of sin, the power of sin, and the presence of sin. We want them to see the difference between, "Well, He saved me, but I've got to try really, really hard now" versus recognizing that as Christians, we are living in a seated position in the heavenlies with Christ. We are living from His work by faith.
How did you start a campus in a prison?
A couple in their 60s who serve at the prison read my book Hero: Unleashing God's Power in a Man's Heart. They talked about it to some friends who had a connection with me. Long story short, the couple invited me to preach at the prison. It went well and the men asked if they could have more. We begin to send sermon DVDs with small group questions. Momentum begins to pick up and so now they gather around and they watch the messages on Friday nights.
On Easter, I went there live with some of our worship team. We bought them all leather study Bibles and the men just absolutely lost it. They stood, applauded and cried and said, "People think we're trash. No one values us." I told them, "Well, you must be pretty valuable for God to give up the greatest treasure in heaven for you."
The Exchange is a part of CT's Blog Forum. Support the work of CT. Subscribe and get one year free.
The views of the blogger do not necessarily reflect those of Christianity Today.