Morning Roundup 08/22/13
Martyrs; Church Planting in Massachusetts; Small Group Direction
Ed Stetzer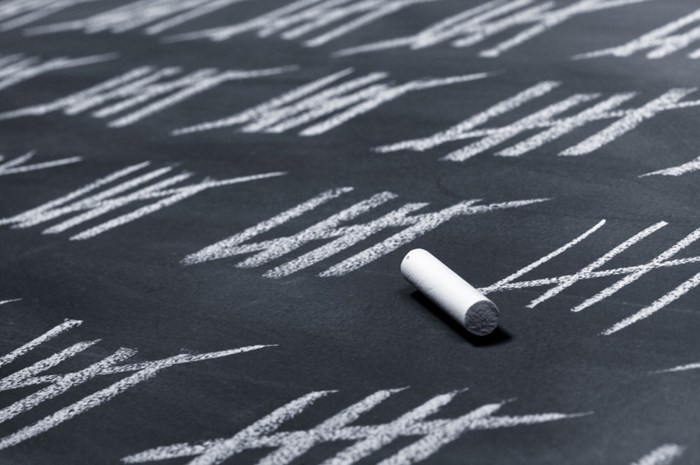 Image: SODAFISH / ISTOCK
Facts are our friends… but sometimes hard to get at. This article is worth your time.
Counting the Cost (Accurately) -- Christianity Today
About 7 out of 10 Christians killed worldwide for their faith last year came from just one country: Nigeria.
So claimed a persecution report from Jubilee Campaign this spring. The report turned heads for its numbers, including almost 1,000 martyrs in Nigeria alone. Then, weeks later, Vatican officials warned the United Nations that the worldwide Christian death toll in 2012 was actually 100,000.
The disparate calculations called attention to martyrdom and how researchers measure it. Open Doors' tally of 1,200 Christian martyrs in 2012 aligns more or less with Jubilee's count. By contrast, the Center for the Study of Global Christianity (CSGC) agrees with the Vatican on a number roughly 100 times that. (Religious freedom watchdogs commonly cite both figures.)
Much of the discrepancy hinges on how researchers define martyr, and how closely they double-check each death.
The standard definition of martyr is "believers in Christ who have lost their lives prematurely, in situations of witness, as a result of human hostility," according to Gordon-Conwell Theological Seminary's David Barrett and Todd Johnson in their 2001 research tome,World Christian Trends.
It's the "situations of witness" aspect that gets tricky.
OK, this article was fascinating and included a few friends of mine… so take a look.
On a mission to save godless Massachusetts -- Boston Globe
AT QUARTER TO NINE in the morning on Easter Sunday, I drove into the sprawling parking lot of the Revere Showcase Cinema, a megaplex theater across the street from The Squire strip club. I passed an expanse of run-down carnival equipment and pulled in alongside the few other cars parked there that early. We weren't there to see a movie; we were going to church.
Outside the main entrance, I was greeted by a man and a boy of about 10, both wearing black T-shirts bearing the words "TrueVine Church" in a simple white font — the hip-looking shirts might have just as easily been for the latest Apple product. I'd seen the logo for the first time a few days earlier on an advertisement on the back of a MBTA bus.
The man in the T-shirt smiled and opened the door, warmly welcoming me and directing me to the next clutch of volunteers, similarly T-shirted, who he said would continue to point me in the right direction. I walked past an auditorium that would later be showing Spring Breakers and into the theater that had been transformed into a church sanctuary.
As I helped myself to a free cup of coffee, others began to trickle in — about 80 people in all. Boys and girls in their Easter best climbed over the seats while their parents chatted between bites of pastries. Christian music played over the PA. Projected on the screen, as if it were the name of some summer blockbuster, was the title of this morning's sermon, "Superstition: Uncovering the truth behind an American holiday."
Then Brandon Allison walked down the handicap ramp and took to the makeshift stage. For a pastor, he looked surprisingly young. He was wearing blue jeans and an untucked plaid shirt. His hair was cropped close, and he had one of those tiny microphones sticking out from behind his ear, like Justin Bieber. He seemed nervous.
"If you have your Bibles with you —" he paused and looked up at his youngish congregation " — or your phones, turn to First Corinthians with me." With the TrueVine logo lighting up the big screen behind him, a church was being born.
Maybe you haven't noticed, but this sort of thing is happening quite a bit in the Boston area. It's called "church planting," when evangelical Christians plant the seed of a new church in some unlikely place — a movie theater, YMCA, or a building abandoned by another denomination — and try to coax it to growth.
Geiger drops some hints from our new book, Transformational Groups.
Group Leaders Want Direction -- Eric Geiger
In recent research, which Ed Stetzer and I will be sharing in an upcoming book on groups, we discovered that the majority of small group leaders in churches are not given any direction as to what their groups should study. Not only are these leaders not given Bible studies that fit the overarching discipleship plan of the church, they are not given any direction. Not a list of suggested resources, not a plan for choosing studies, nothing.
As a church meets for worship gatherings on Sunday, a wise pastor will not hand the microphone over to just anybody to teach. The pastor values the sermon—and the people—too much to haphazardly allow the teaching to "just sort of happen." Yet every single week, in some of those same churches, groups gather and form community around studies that are disjointed from any type of discipleship plan, or worse, are disconnected from the doctrine and beliefs of the church.
Though we don't regard the haphazard approach as healthy anyway, we wondered if perhaps this is what group leaders really want. We thought that perhaps church leaders and pastors desperately wanting to gather people in groups have just decided this is not a battle they want to fight with group leaders who are adamantly insisting they choose the direction of study for their groups. We wondered if pastors had not cast a compelling discipleship strategy for their leaders, were just glad they have leaders, and wouldn't dare jeopardize that by providing direction to leaders who insist they don't want any.
Recently for The Exchange, Brad Lomenick and I discussed accelerating growth of next generation leaders . Don't forget to join me every Tuesday at 3:00 PM Eastern for The Exchange.
The Exchange is a part of CT's Blog Forum. Support the work of CT. Subscribe and get one year free.
The views of the blogger do not necessarily reflect those of Christianity Today.