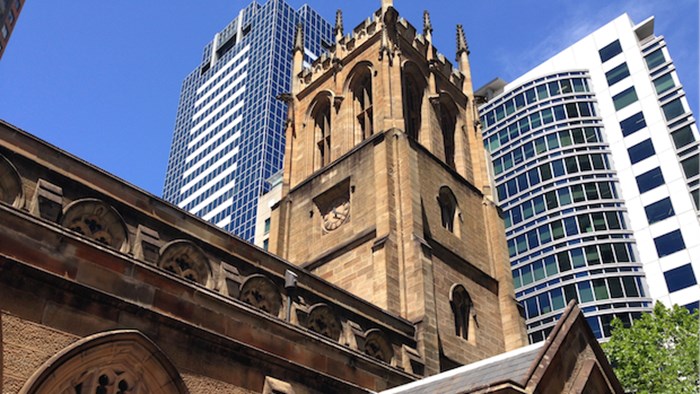 As you know if you follow the blog, I write about my experiences when I am not preaching at my home church You can search the whole category here if you are interested.
I was thrilled to connect with Justin and Laurel Moffatt and to bring the message at two of their services at Church Hill.

The church has been called St. Philip's and York Street, but is now changing its name to Church Hill. That's a significant name because the church is the oldest Anglican parish in Australia, founded on a hill with a spire you could see from all around the community.

Now, it is in the heart of Sydney, as you can tell from these pics.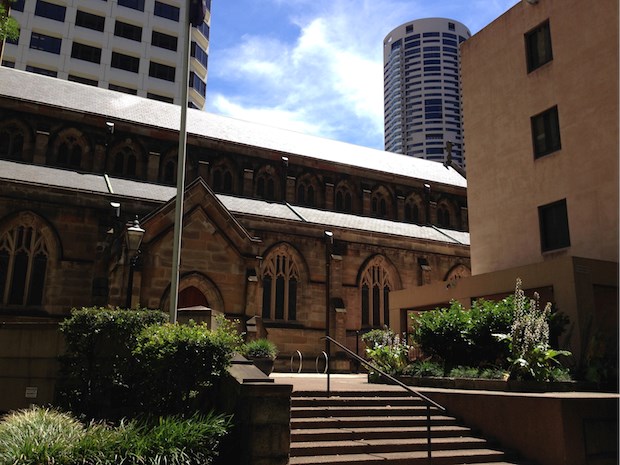 Here's the spire that once was the tallest building around town.
It has 4 (count 'em) parking spaces, so you are either walking or paying to park to attend church. Yet, as soon as you arrive, you can see it is a welcoming place—a growing church filled with young (and old) adults.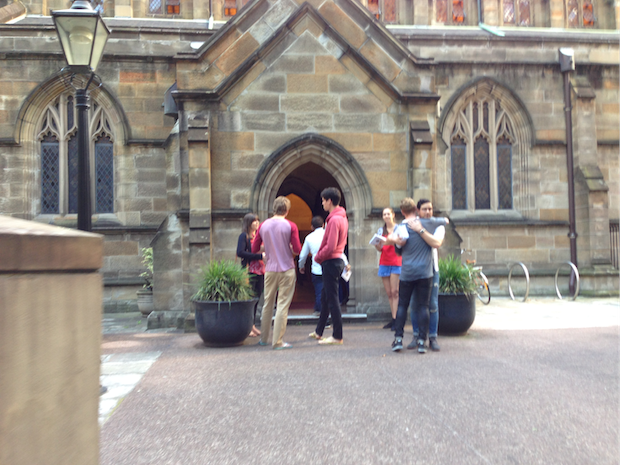 The worship inside is a contrast to the building outside (at least if you were expecting a traditional church).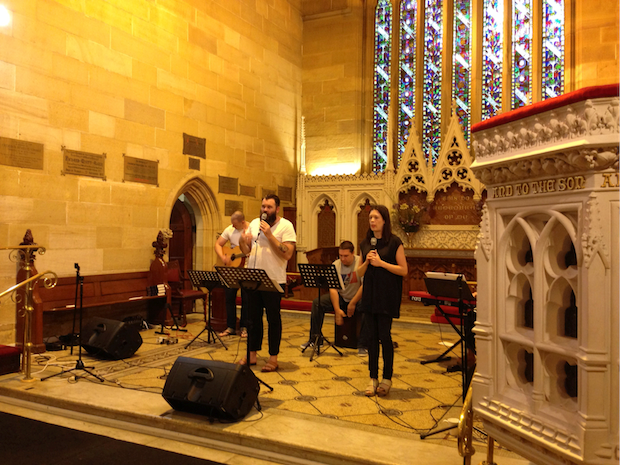 The pastor, Justin Moffatt, has seen the church grow remarkably under his leadership. I was encouraged and challenged during my time with him.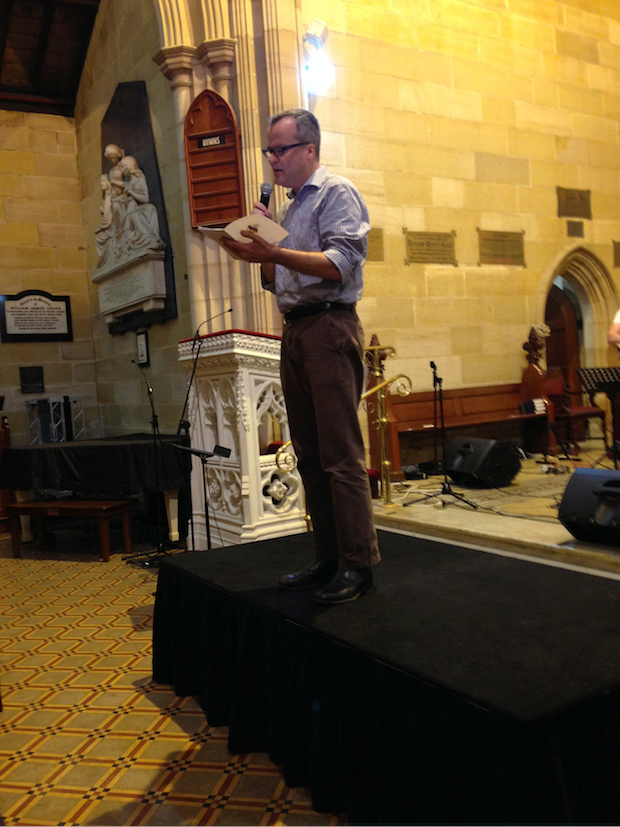 He surprised me by taking and sharing this picture of me preaching. (Thanks, Justin.)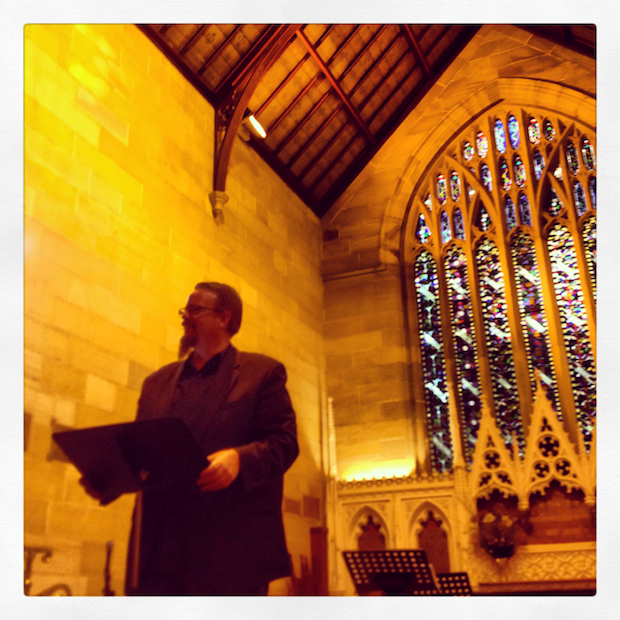 The church has very little space beyond their sanctuary. Their fellowship hall is, well, their church. So, they serve food right after church, and people stay, talk, and build community.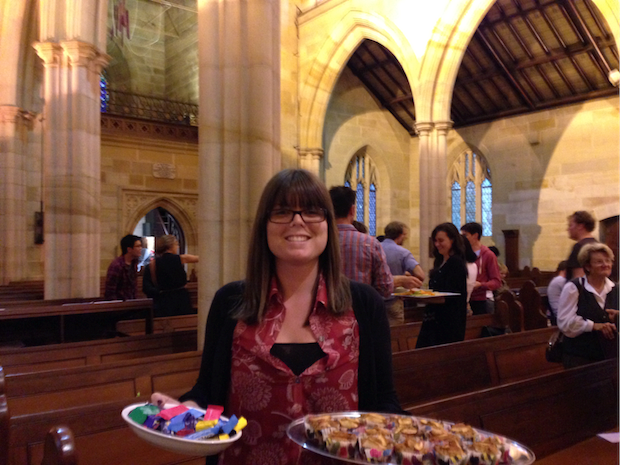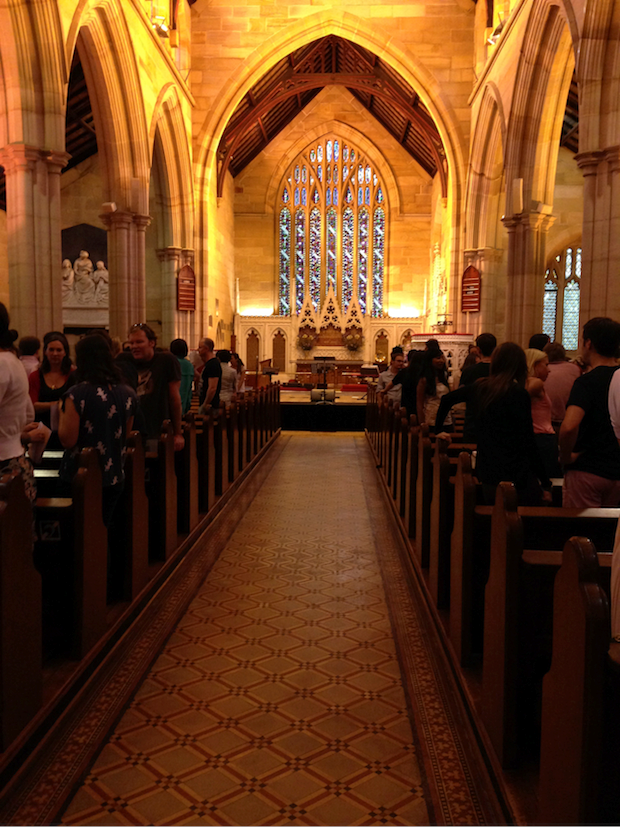 The church is also in the process of reaching out with something of a missional experiment—meeting at a room on the docks in the heart of Sydney.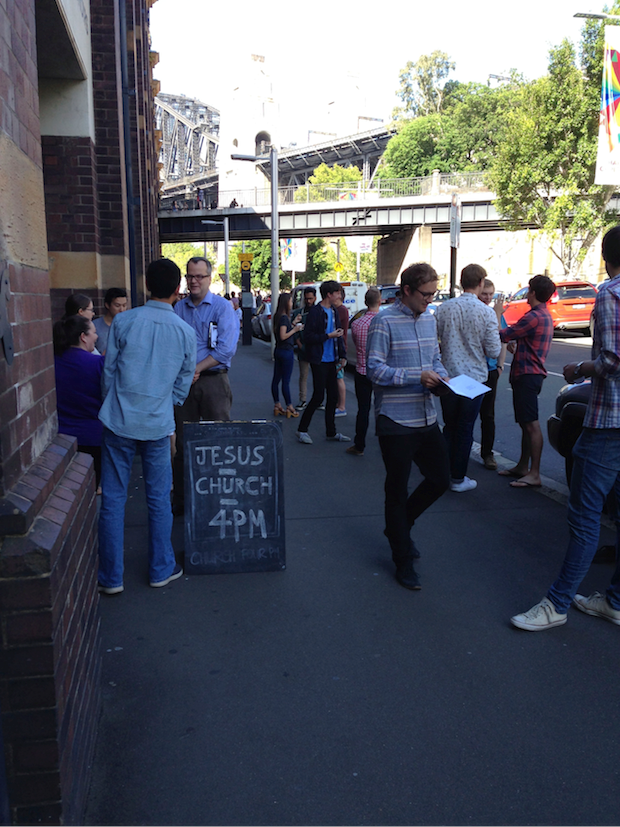 The windows behind lead to the heart of the city, right on the water. (And the tall guy, Tim Clemens, was a great and fun host for much or our trip.)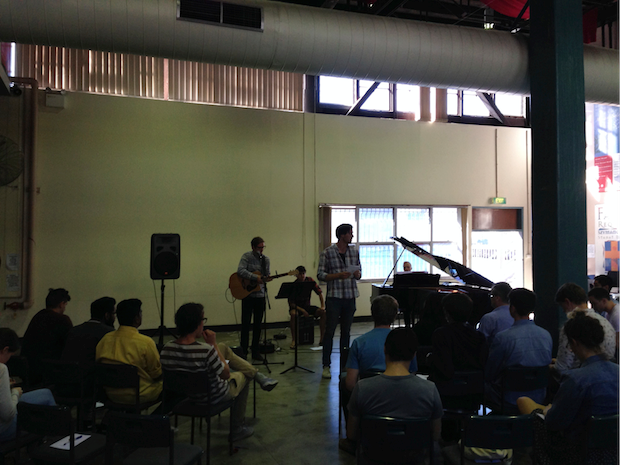 Here's what it looks like from outside that window. (Those are houses you can't afford.)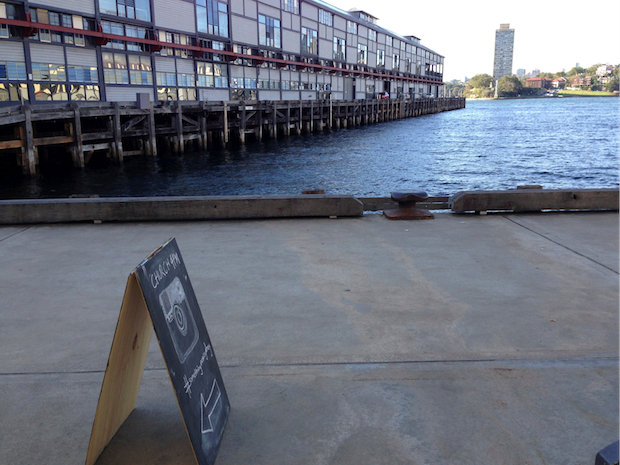 But, the nerd in me was impressed by the museum containing, the oldest Bible printed in Australia and its oldest Anglican prayer book.
Justin shared my nerdiness.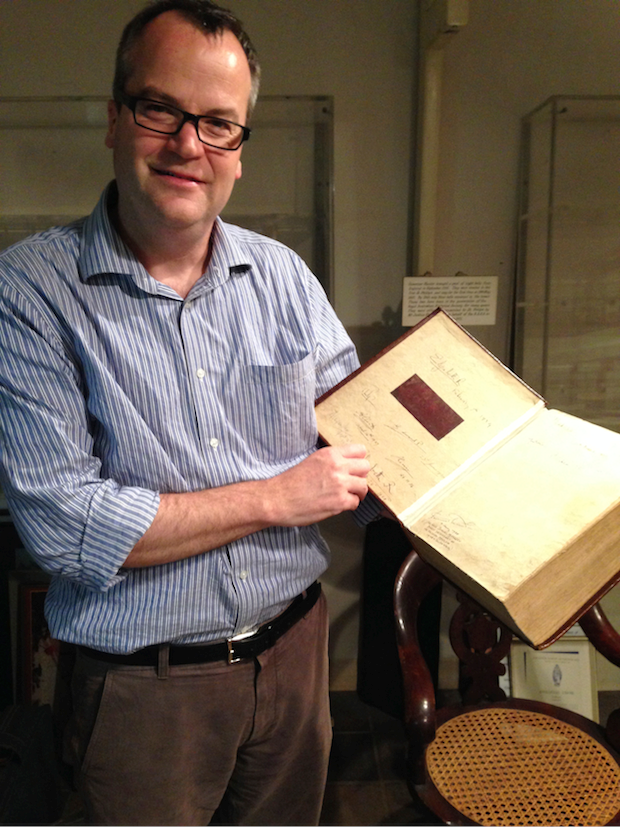 And, lest you wonder, the Bible is signed by the Queen Mother, Queen, and more.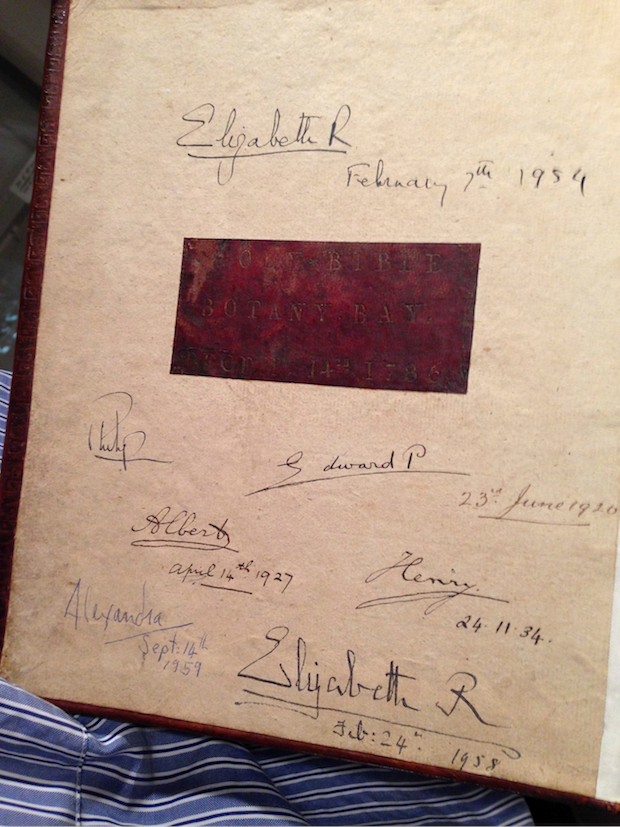 And, finally, you can take the Lord's Supper from the communion ware given by King George III to the church. And, yes, Americans, it's THAT King George.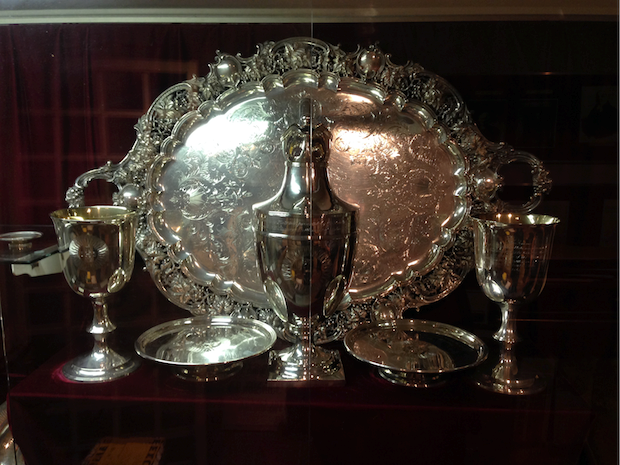 I left pondering ministry in cities. There are empty churches like this around the world—once thriving, now dying. But, life is possible. When the gospel is preached, community is built, and people are encouraged to live on mission, we see new life on those church hills.
The Exchange is a part of CT's Blog Forum. Support the work of CT. Subscribe and get one year free.
The views of the blogger do not necessarily reflect those of Christianity Today.