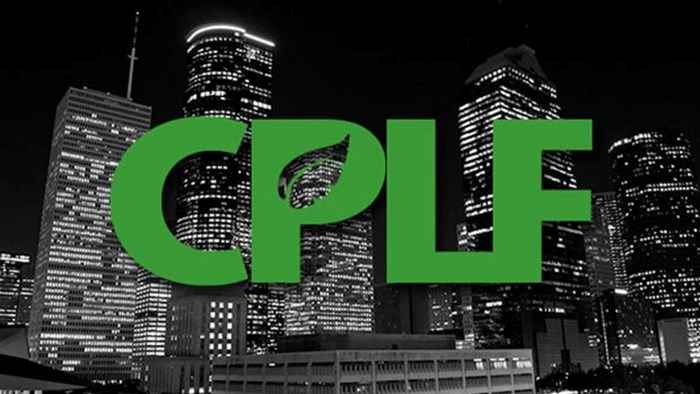 A couple of months ago, in mid-November, LifeWay hosted a number of Evangelical denominational church leaders for a biannual meeting called The Church Planting Leadership Fellowship. In the summer of 2013 to learn from each other regarding African American and Urban Church Planting, and our time together was fruitful.
In November, we met to learn about planting churches in the city and in multi-ethnic contexts. A number of denominational leaders from all sorts of backgrounds came together at LifeWay and learned from the experiences of one another and encouraged each other in future church planting efforts in metropolitan and multi-ethnic contexts.
With the increasing urbanization occurring, not only in North America, but also across the globe, and with the increasing ethnic and cultural diversity in North America, there may be no more important topics to address than that of Alpha cities and multi-ethnic church planting.
Today I just want to share some of what each of our speakers shared over the course of our time together, based on notes that Chris Martin put together.
Church Planting in Alpha Cities
Tim Keller, the founding pastor of Redeemer Presbyterian Church in New York City, began our time together by speaking to us about the preeminence of cities in the creation and evolution of culture and the exploding population of cities around the world. Keller said that while we need people ministering in the world everywhere there are people, we need to understand that people are moving into the cities faster than the church is. He explained the challenge of "bi-polar neighborhoods" when it comes to planting churches in cities. Bi-polar neighborhoods are neighboods who have a large number of extremely rich and extremely poor people living in them.
Andy Crouch, Executive Edior of Christianity Today and author of his new book Playing God, shared some compelling thoughts on cities, culture, and vocation. Crouch said that we too often begin our understanding of cities, culture, and vocation in Genesis 3 and not in Genesis 1 with the understanding that all of these things are good. He explained the importance of identifying idols—saying that idols make bargains, but the true God makes covenants.
Aaron Coe, Vice President of Mobilization in the North American Mission Board, explained what God is doing through the strategy of the North American Mission Board in prioritizing the city in recent years. He said that effective leadership requires denominational church leaders to look toward the future, not just the past or the present, and the future is the city. He emphasized the importance on empowering and encouraging church planters to reach cities in North America and around the world.
Justin Buzzard, Lead Pastor of Garden City Church in Silicon Valley, listed 15 life-giving things church planters or those leading church planters can do to influence their cities with the gospel of Jesus Christ. He encouraged leaders to love their cities and know them deeply—identify the core values of your cities and use them to your advantage. He ended his time encouraging the leaders in attendence to simply stay excited about Jesus, because that's what it's all about.
Ministry in a Multi-ethnic Context
Alvin Sanders, the Associate Executive Director of National Ministries for the Evangelical Free Church of America and founder of EthniLOGIC, shared some of his research in the area of multi-ethnic ministry and the obstacles that the Church faces in realm of racial reconcialition and otherwise. He did his dissertation on the topic of diversity in Christian organizations and, he said, if he could sum up his dissertation in one sentence he would say, "When it comes to evangelicals and race, it's nice but not necessary for diversity."
Ray Chang, Senior Pastor of Ambassador Church in Southern California, shared some of his experiences in mult-ethnic ministry and celebrating diversity in the church. Ray explained that the multi-ethnic church is the intersection where innovation and opportunities can merge to fulfill God's mission. He helped distinguish between mult-racial churches, multi-ethnic churches, and multi-cultural churches. A multi-ethnic church is a church that has a dominant language and culture, but a wide range of ethnicities present.
Wilfredo De Jesus, better known as Pastor Choco, is vice president of the National Hispanic Christian Leadership Conference and Senior Pastor of New Life Covenant Church in Chicago, IL. Pastor Choco is Puerto Rican, was saved in 1977 and began pastoring New Life Covenant Church in 2000. He entered a church that was previously exclusively conducted in Spanish, and though Pastor Choco is Puerto Rican, he grew up in Chicago and primarily speaks English. Pastor Choco shared his experience as a pastor in the urban context in Chicago and in the multi-ethnic context of his church. New Life Covenant Church has been an incredibly influential church in Chicago fighting gun violence, prostitution, and child slavery, reaching out to those in the communities surrounding their campuses.
The Exchange is a part of CT's Blog Forum. Support the work of CT. Subscribe and get one year free.
The views of the blogger do not necessarily reflect those of Christianity Today.