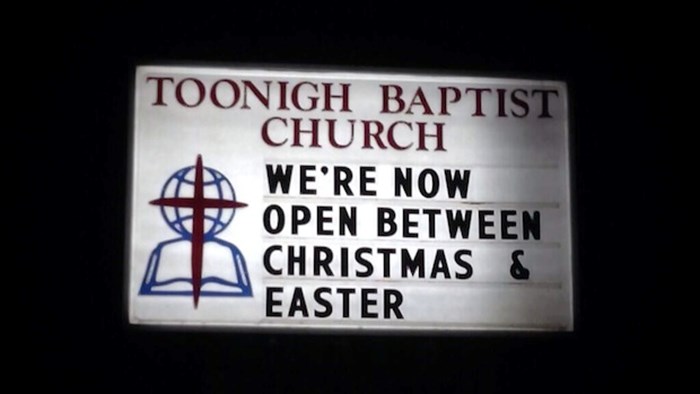 This is the first of two gems from Toonigh Baptist Church today: Now Open!
The other side of Toonigh's church sign on the state of the heart—nice work.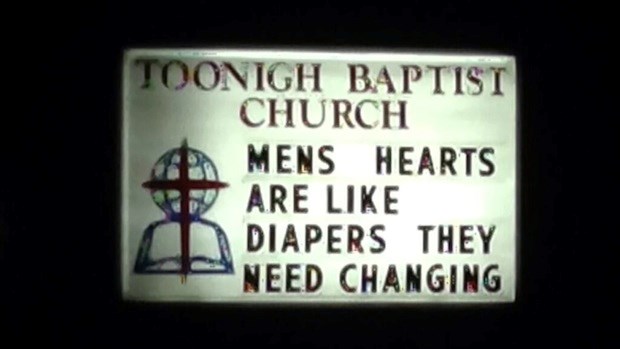 The War on Christmas was alive and well last week in Texas.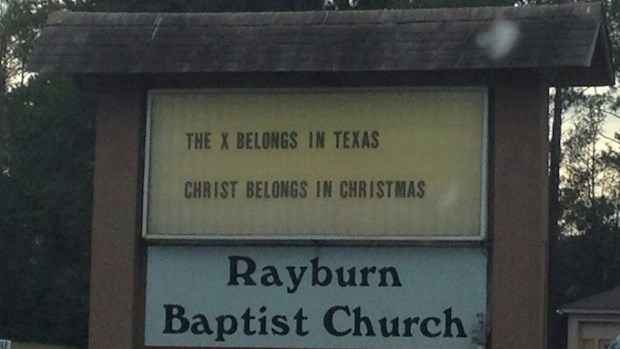 Thanks to Jimmy Bell and Douglas Hallam for sending these in. As always, send me your signs via Twitter to @EdStetzer.
Earlier this Week at The Exchange