Morning Roundup 1/8/14
Leadership and Language; Church Annual Report; Jesus Creed's Best Books of 2013
Ed Stetzer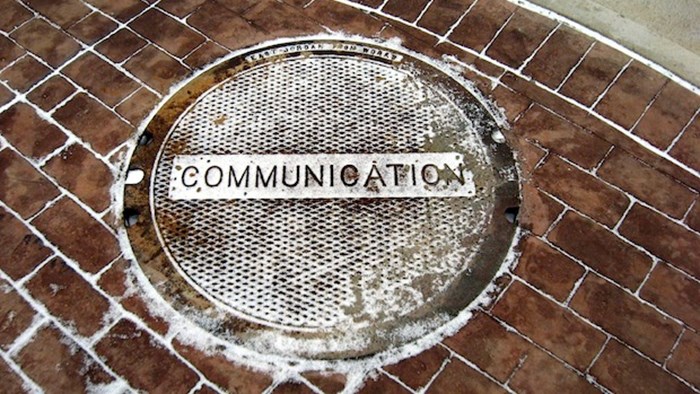 Image: elycefeliz/flickr
Leadership and Language—Eric Geiger
Eric's blog is increasingly a must read on leadership and church. Take a look.
Wise leaders understand the importance of words. They grasp the importance of language in describing the culture of the organization and the direction she is headed. But the role of a leader in relationship to language does not end when the doctrinal statement is finalized. It does not end when the mission and values are clarified, placed on a wall, and boldly declared. Leaders must continually remind people of the meaning behind the words, behind the language that is essential to the organization. The important words need definition and repetition.
Words must constantly be defined, or the words will lose their original intent and begin to mean different things to different people. Language drift often occurs as people in an organization learn the desired or accepted organizational vocabulary and use those words as taglines in an attempt to give credence to just about anything.
For example, if "community" is the current focus for a local congregation, a leader can add "community" language to any initiative or event to give it credence. Similarly, if "customer-centric" or "narrowing the focus" are the latest buzzwords in an organization, folks can start to haphazardly use these words without understanding the intent and heartbeat behind them. Pretty soon, the words carry an array of definitions and lose their singularity and potency.
7 Reasons Your Church Should Create an Annual Report—Will Mancini
We did not do an annual report, but I am persuaded that we should. So, next year...
You've heard of annual reports, but have you thought of creating one for your church? The point of course is not to imitate a common corporate practice, but to leverage every opportunity to cast vision. As we scan a few reasons why you should do this, let's start with a definition.
Wiki: An annual report is a comprehensive report on a company's activities throughout the preceding year. Annual reports are intended to give shareholders and other interested people information about the company's activities and financial performance. The details provided in the report are of use to investors to understand the company's financial position and future direction.
Why you should leverage this communication tool:
#1 An annual report creates a great "excuse" to cast vision. Most people know what an annual report is, but don't expect their church to provide one. Why not leverage the "placeholder in their mind" to make a positive impact?
#2 An annual report utilizes a natural rhythm for reflection and refocus. Remember, God created the cycle of a year. Since you use the year to define everything else in your life, why not use it to nourish the vision for people in the church?
#3 An annual report is a great tool to retell your best stories. Hopefully you've been sharing stories of life change throughout the year. Now tell them again. As a leader, it's important to know your "folklore-" the stories of God that are worth sharing over and over and over.
Jesus Creed Books of the Year for 2013—Scot McKnight
Scot McKnight lists his "books of the year." I just started Apostles of Reason and have ordered the others.
I make no claim to be complete or comprehensive or even fair to the book world. Each year I nominate Books of the Year on the basis of books I become aware of, not on the basis of a comprehensive list of books. So, here are my this year's nominations. If you have others, speak up and give the New Year's a push forward.
NT Wright, Paul and the Faithfulness of God, the 4th volume in N.T. Wright's massive work on the New Testament and the Question of God. This "Paul" volume, however, is actually four volumes: We have the two-volume PFG along with a yet-to-be-published Paul and His Recent Interpreters and and a 4th volume anthology of his article-length studies called Pauline Perspectives 1978-2013. Because this brings to completion Wright's four decades of scholarship on Paul, it is put forth as the Jesus Creed Book of the Year.
Second on my list is Molly Worthen, Apostles of Reason: The Crisis of Authority in American Evangelicalism. Molly Worthen has somehow shifted the scenery in the overworked terrain of scholarship about evangelicalism, and in so doing has revealed a clearer landscape: Neo-evangelicalism was a big tent as long as the leading voices were Reformed, the marginalized voices — Arminian, Nazarene, Restoration movement, and Anabaptists — were welcome as long as they mostly agreed but they were rarely given a strong place at the table, and she somehow seeks to show that the whole time it was also anti-intellectualist and populist yet committed as much as possible to intellectual inquiry. Hence, a crisis of authority — I'm not sure her crisis of authority was analyzed as carefully as it needs to be (and her stuff on Schaeffer reflects that), but on this I think she has described what I grew up in: behind the scenes of a big tent coalition, shaped by such leaders as Billy Graham and John Stott, the leading voices were not as welcoming because the agenda ran the show. I have no confidence neo-evangelicals will be listening to her.
Robert Coleman joined me on stage at Exponential 2013 from Orlando, Fla., during this episode of The Exchange. In this clip, Coleman shares his thoughts on the importance of a relational emphasis in discipleship. Don't forget to join me every Tuesday at 3:00 PM Eastern for The Exchange.