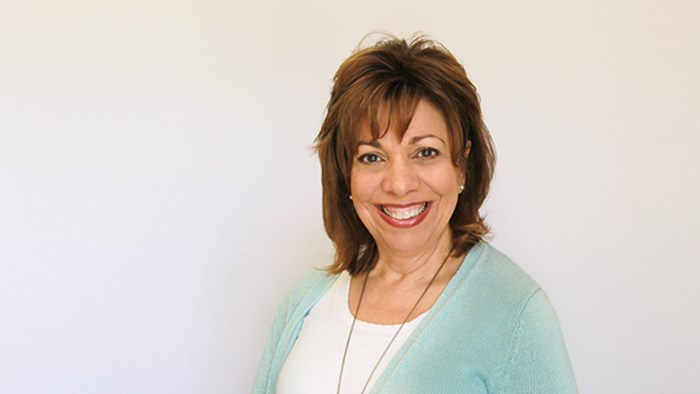 Yesterday, GM announced that it had named its President, and some news organizations referred to this development as ending the "boys club" in car manufacturing.
You might find it interesting that in Christian publishing, there is one woman president among the big (top ten) book publishers. Her name is Selma Wilson and she is president of B&H Publishing, the book publisher of LifeWay Christian Resources.
I've admired Selma for a long time and recently asked if I could interview her. She is a great leader (see her insights on leadership in this blog post), but I also asked her about being a woman in such a position.
I'm conflicted sometimes about how to ask question about women in leadership. You can disempower women by making interviews about, well, being a woman. But the fact is that I am passionate about highlighting women leaders. You may note that every Thursday (including tomorrow), I feature a Thursday is for Thinkers post that is from a non-Anglo or a woman leader, not because of their color or gender, but because they are good thinkers. I think that if you have any sort of platform, you should use it to open the door for others to hear from more people of color and women.
So, Selma was gracious enough to allow me to ask questions both about leadership and about being a woman in her position. I hope you'll find her interview helpful from both of those perspectives.
Can you share some of the journey in becoming President of B&H?
Great question, and I can only say God loves to do things that don't make sense to people. I had lots of dreams and goals as a young woman, but being the President of B&H was not even a thought!
I love Ephesians, and Ephesians 3 is a favorite chapter. In my early twenties, Ephesians 3:20 became what many refer to as my life verse. I think God must have been smiling. He is "able to do above and beyond all that we ask or think according to the power that works in us," and verse 21 makes it clear that it is for His glory in the church.
My journey started as a young nine-year-old girl who was captured by the grace of Christ and has never gotten over it. I have tried to live with a big view of God, simply believing He is who He says He is, and to submit my life to Him. If I had to sum it up, I simply did the next thing God called me to do and the path of obedience led me to this amazing role as President of B&H.
What are some milestones in your life you'd like to share?
I grew up in a family of faith and had the amazing blessings of being discipled by the ministry of what is now LifeWay Christian Resources. Early in my marriage, my husband and I journeyed to Nashville to be trained by LifeWay as marriage and family leaders. That put us closer to LifeWay and out of that I began to speak, write, and train in marriage and family.
When my husband became Missions Director of Student Ministry for our local denomination we moved to middle Tennessee and closer to LifeWay, so I began to do more with them. In the early nineties, LifeWay was not providing churches with women's resources so I was able to lead out in this strategically for several years. In the late nineties, I was asked to lead our magazine work. That was my first official leadership role.
I directed our magazine ministry/business for a few years and then in 2001, I was asked to take on a new leadership role at LifeWay as Director of Organizational Performance. I went to Columbia University and the University of Southern California to learn how to integrate "people strategy" with "ministry/business strategy." It was during this season that I began to see that what God had shaped in me through marriage, family, and women's ministry was a natural fit to the business world in understanding how to build a strong and successful organization.
This role put me in a position to become the Associate Vice President of one of the largest divisions at LifeWay, the Church Resources Division. In the summer of 2010, Dr. Rainer asked me to join his executive leadership team as President of B&H. To say I was shocked would be an understatement. Like many times before, I went through the same steps of prayer, trusting God, and stepping out in faith.
At each step, I never felt completely adequate for any of the roles that I was given an opportunity to lead. That is to say, I always knew that I had things to learn with each transition. But when I look back, I am so thankful that I never settled for what seemed safe and secure at the time. I was willing to stretch my faith and my abilities to build on my strengths. Each role has required an aggressive position of learning and growing.
Share some of what you have learned as a leader—particularly a woman leader in a conservative evangelical context. You are one of my heroes—probably one of the best leaders I've met. However, I've also watched you navigate cultural issues in a way I could not. So, tell us more about how you do that in a culture.
I am a conservative evangelical woman, so I work with mostly men (this is actually the case in most of the publishing industry, regardless of your theological view, really). In my situation, I have been so very blessed to have male supervisors along the way that have truly modeled what it means to be servant leaders and have respected my gifts and my role. They've empowered me.
For me, I don't feel that I can't be a leader even though I would identify with the complementarian view, and I have convictions about roles in the church and home that are different than the culture might have.
I am aware of the discussions about gender, but have stayed focused on the work before me and given most of my energy and leadership influence on building strategy, team, and building a successful plan for positive outcome. To be honest, I have run into gender role issues only a few times in my own leadership journey. Simply put, I'm empowered here.
I had a dear friend (a very successful women's author and speaker) who prayed over me when I was named President of B&H. She and many other women were so encouraged and excited to see me placed in this role.
My friend said something to me that has anchored me often, "God has put you in this role because of who you are not who you will become. Be yourself and use the gifts that God has given you." My desire is to serve the church and to advance the gospel and I pray that I will steward well the gifts and opportunities that God has given me.
What are some lessons you have learned in general about leadership?
A few things I have learned that are key to leadership success:
It is a leader's job to cast vision and provide the direction for success. It must be a compelling vision—something the people you lead want to be a part of and give their time and energy to move it forward to success. If your people don't want to go with you or they are not compelled to go with you, you will not be successful.
Your leadership "voice" is critical to cast vision and a hope for the future. That means you must speak and speak often, both formally and informally. It is critical that you are seen and heard.
The future is the leader's job. You must be a proactive, future-focused leader and model personal and leadership learning. It is required. Push yourself to think ahead three to five years. No, you won't have it perfect, but the press to get out ahead and set direction for your team is essential. It builds confidence in the future and sets the tone that you will be a viable organization for the future. People will give more today when they are confident in the future direction.
The most critical part of your success is around the success of your team - a culture that develops and empowers people will build momentum for success. That means that risk and failure must be celebrated. Give your team and individuals on your team public credit for the success of the work.
The urgency and speed of change is something all organizations and people are adapting to be successful. Ongoing change that builds for the future should be normal. I make some level of change every three months and my team knows and expects it.
Don't make too much of yourself. If you move the focus off yourself and on to others, you will be more successful. Humble strength. When you make a mistake, tell your team. Vulnerability as a leader is a great way to build trust.
Love the people you lead—and I mean really love them. Love them so much you will tell them the truth. Pray for them and listen to them. My greatest joy as a leader is seeing people grow and develop. Compel your people to stretch and grow and then affirm their progress. Never forget the gospel is all about people.
Finally, enjoy your work. It is one of the gifts God give us through the empowerment of the Holy Spirit. What joy it is to be a part of advancing the gospel in the world.
Thanks, Selma, for your leadership at LifeWay and how you have taught me to be a better leader just as I've been able to observe you from two doors down!