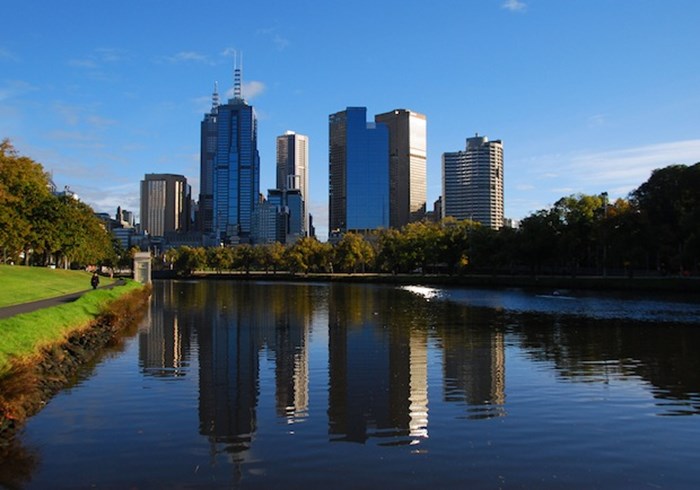 Image: bobarcpics / flickr
Being described as "the salt of the earth" is generally a good thing. Such as person is kind, honest, decent and reliable. They are distinctive. They stand out. They make the world a better – tastier – place. This phrase is found in the Bible, used by Jesus to his disciples – perhaps as a goal to aspire to.
With headlines screaming of the failings of religious institutions, what about followers of Jesus in Australia today? Do they still deserve this description?
Is there another story that does not make it into the headlines? Do local church attenders in faith communities scattered across the nation, stand out when compared to "average Aussies"? Do they make a distinctive contribution that makes the world a better tasting place?
In Australia, churches are major providers of community services, such as aged care, child care services and counselling or basic support services. There is also a high demand for church-based schools, even though the broader community does not flock to church on Sunday.
These community services make an important contribution, but what about church attenders? Even though there has been a decline in recent decades, a lot of Australians still go to church. Around 15% of Australians go to church at least once a month. While it is hard to generate exact comparisons, this monthly involvement could well rival attendance over a whole year at another great Australian religion, Australian Rules football.
So, what do we know about these church attenders? Given declining participation in congregations, are they all too busy running worship services, meeting with each other for Bible studies and fellowship, or repairing the leaky roof and keeping the lawn mown around their worship facility?
The Australian National Church Life Survey (NCLS) provides an overview of who goes to church, why they go and also collects data on their views and activities. The NCLS is one of the largest research projects in Australia and is the largest project of its type in the world. It has run every five years for more than 20 years. Some 23 Christian denominations take part. In 2011, surveys were completed in around 3000 local churches by 260,000 adult church attenders, 10,000 child attenders (aged 8 to 14) and 6,000 leaders.
The good news is that Australian church attenders do bring extra flavour to the wider community. Individually, church attenders are much more likely to be volunteers in their communities than the average Australian. They are involved in visiting the sick and elderly, as well as asylum seekers in detention. They are organising "backyard blitzes" for people in need and raising funds for charities of all stripes. They go in groups to plant trees and clean up the environment, and get involved in campaigns for justice. They loan or give money to people in need and sit on committees and boards.
It appears that being in a church gives motive, opportunity and support for people to get involved in this kind of action, whether individually or in groups. Furthermore, church attenders are even more likely to be involved in acts of care, welfare and justice than they were a decade ago.
So who goes to church? Six out of ten adult church attenders are female. Four out of ten are younger than 50 years of age. They are well-educated; a third have university degrees (compared to just under a quarter of all working-age Australians). The average age is 55 years, pointing to a long-term ageing trend.
Why do they go? Of course there are many reasons. Many attenders are turning to churches for community, having high hopes for a place to belong and to make a meaningful contribution using their own gifts and skills. Most (75%) report a strong sense of belonging to their local church. Furthermore, church attenders have higher levels of subjective wellbeing that the wider population.
They also want spiritual growth – and are finding it. Some 86% have grown in their faith over the last 12 months. They value the practices of the faith within the context of a faith community.
The NCLS showed that, across a range of qualities of church health, churches have either grown stronger or held their ground over the past decade. They are clearer about future directions, and more open to new possibilities. Don't be surprised when you see churches trying new approaches for communicating their age-old message.
Australians live in religiously diverse nation, and compared to other nations, have largely managed to sustain a high level of tolerance of those who hold different views about religion.
Jesus cautioned his listeners that if the salt lost its saltiness, then it was no longer good for anything except to be thrown out. There is no doubt that things are changing. Whether they like it or not, the place of Christian churches in public life is being renegotiated. How successful the followers of Christ in Australia are at retaining their 'saltiness' is yet to fully unfold.
The Exchange is a part of CT's Blog Forum. Support the work of CT. Subscribe and get one year free.
The views of the blogger do not necessarily reflect those of Christianity Today.