PREVIOUSLY
Amy Fenton Lee, the Special Needs Consultant to Orange and author of dozens of articles for print publications, journals, and websites, shared on special needs ministry and the fear of getting it wrong.
THIS WEEK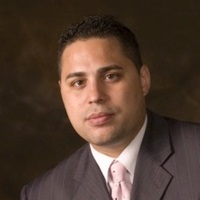 Please welcome Gabriel Salguero to the blog. I first heard of Gabriel from some Wesleyan friends-- and we brought him in to talk about hispanic church planting at the CPLF.
Then, oddly enough, we ended up in a Senate conference room together where we made humorous comments at inappropriate times. He's a key leader, and I think you will hear more from him in the years to come...but for today, he is right here.
Gabriel will be stopping by the blog today to answer questions and interact in the comments, so if you have any questions for him be sure to leave a comment or question below.
Spiritual Formation for Motley Crews by Gabriel Salguero
These days "discipleship" and "Spiritual Formation" are ubiquitous terms. Blogs, books, conferences, and conversations all strive to respond to the question, "How do we nurture Christ-like disciples in our generation?" While I know well that there is some great writing and teaching being done in this area my hope is that my musings as a "young" (I'm 39 and not sure what young is anymore) urban pastor of a multi-ethnic church restart can in some way contribute to this important conversation. I am of the conviction that spiritual formation and diversity are deeply interrelated.
The Lamb's in New York is the congregation my wife and I lead. The Lamb's had its most recent restart in 2007 when we relocated from Times Square to the intersection of SoHo, Chinatown, Loisaida (a Spanish term given to this part of the Lower East Side). The average age of the new members is around 28, and we have some older Chinese and Hispanic immigrants whose average age is between 55-60. In addition, we have graduate students worshipping with folks who barely have any formal schooling. The Lamb's has two worship services; one in English-Mandarin and the other in English-Spanish. In short, it's a real motley crew. Honestly, we are probably violating the majority of rules and expectations for church-planters and church-restarters. I am often tempted to pursue the homogenous unit principle (HUP) as I see many of my dear friends growing in numbers at much faster rates. Still we are, at least for the present, pursuing a road less traveled. One main reason for pursuing this course is discipleship.
Many of the NY church-planting successes used as models across the country are paradigms of young urban professionals (Yuppies) that worship together. Indubitably, there is much to celebrate in reaching young urbanites. Still, a challenge remains. While some number of these congregations has some spattering racial-ethnic diversity they often lack economic and class diversity; not to mention leadership diversity. I do NOT believe all congregations have to be multi-ethnic and multi-class. However, I do believe that urban churches are presented with unique opportunities to model the rich diversity of the kingdom of God as seen in Isaiah 11 and Rev 7:9. Beyond modeling the ecclesiology of Pentecost, and the early church experiment of creating a new Christ-centered community of Jews and Gentiles, diversity is essential for spiritual formation in our generation. As this new community learned to work through difference and disagreement for the sake of the cross, they were becoming disciples who learned grace in action.
How does diversity inform spiritual formation? Simply put, Christians are broadened and deepened as they worship, study, do ministry, and share life-together in community. It is across difference where the most important of Christian virtues, love, is tested. Now this has to be beyond window-dressing of doing drive-by ministry "to" and "among" the urban poor, immigrants, and the rich, racially-ethnic diversity of the global church present in urban centers. When all these demographics form a vital part of our worship community and leadership, spiritual formation takes on a richer texture. As we listen to one another across differences, our own assumptions, prejudices, and limitations are challenged by other followers of Christ. This is precisely what Christian ecclesiology is; "unity in Christ with diversity."
In the main stream, many congregations push for assimilation and homogenization in the name of "urban missiology" and is usually said as, "Whatever it takes to reach people." However, Christian missiology has a distinctive. Our mission is not absent from ecclesiology. What makes our mission so distinctive is that Christ calls us to embrace the other. In Scripture, this radical hospitality is "xenophilia"--not just tolerance of the stranger but love and celebration of the other. It is not telling the other, "You must be just like me for us to be in community." The cultural and class-homogenizing impulse while often facile is not the way of the cross. Our congregations ought not to be cultural or class silos that only gather us with people who make us comfortable. Much of culture is going in the direction of echo chambers. Google+, Facebook, and Twitter accounts will be custom-made so that we only have advertisements, friends, and links that reflect our own image. Church ought not to be simply a reflection of me, my class assumptions, my favorite songs, or cultural values. No! Spiritual formation requires that the church reflect Christ not in my image, but Christ as he is in the world.
Now if we seek diversity just for diversity's sake we've missed the point. The motley crew congregation is not something we pursue to be "hip" or "trendy." We do it because it has always been at the heart of the foundation of Christ's church. The diversity of Christ's body teaches us to exhibit and receive grace, to be slow to speak and quick to listen, and to value every member of Christ's body. A motley crew church helps protect us from reducing the Gospel, to our hermeneutic, our preaching, our culture, our class, or political party. Yes, for in this kaleidoscope of people we can see the multiform grace of God in the face of Jesus Christ. This is not easy; we'll trip all over ourselves. But we don't do things because they're easy. We do them because they're right. Grace abounds.
The Exchange is a part of CT's Blog Forum. Support the work of CT. Subscribe and get one year free.
The views of the blogger do not necessarily reflect those of Christianity Today.