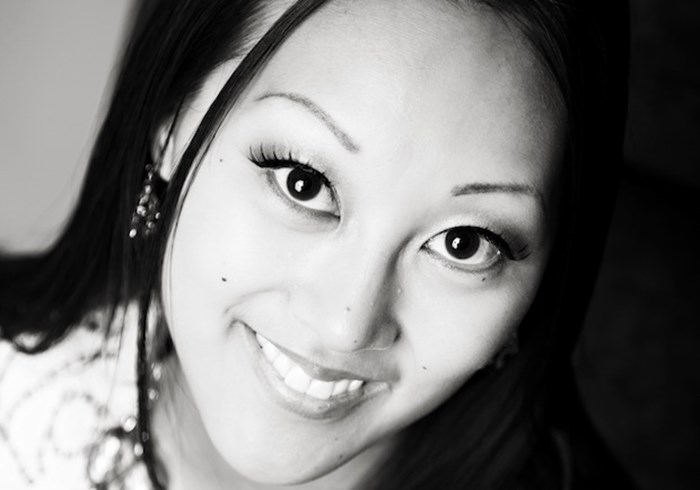 It's hard.
When you and your family start eating a rather late dinner at a restaurant in town and suddenly a loud clapping emanates from behind the bar area just a few feet away. Not soon after, it's joined in with some pounding noises, like fists on tables in a drunken stupor announcing a sheer moment of celebration; maybe similar to the ones you hear after a sports team scores the winning touch down. So you stop for a moment, to look and see whose team won. And instead, your eyes snake their way to the television sets showing the Zimmerman trial.
Not guilty. You arrived a little late to the party, apparently. And this is where you watch your children, still chewing on meat, attempt not to speak with their mouths full but they do, and this is the point where you look around and notice, just how much your family is the only racially mixed minority group represented in that entire place. No, it's not that you hadn't noticed it before, or that you hardly ever go unaware but tonight, was different.
Before you can take another bite of your food, you can hear your white father who adopted you from Korea, begin to tell you that maybe what we saw was a mistake, what we might have interpreted it as, is all wrong. That it was townspeople celebrating someone's birthday, or their friend who showed up and it just so happened to be at the same time the Zimmerman not guilty verdict popped up. You can hear yourself starting to rationalize that maybe he's right because you couldn't really 'see' what was going on but it does nothing to erase the sudden discomfort you might feel in the attempt to hope that Dad was right this time.
But he's not here to defend you or your family—or to go find out.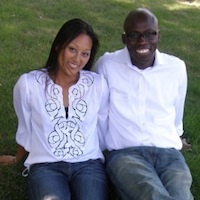 Before you leave, you can't help but notice the familiar faces here. People you know from living in a small town. Friends of colleagues, school mates, parents of kids you grew up with. People who go to your church. Suddenly, your husband becomes that 'black' man in the room who might be uncomfortable with the verdict. Suddenly, you must consider all the lessons that must be once again re-taught to your children regarding what it might mean to be black in this situation, then to be a Christian, then to be a black Christian, then to be a good black Christian, and then . . . and then, this is when they watch. Everyone watches to see what you're going to do next. The children learn from your reaction, your silence and your emotions. The people in the room react to you trying not to react to them.
How do you take the most unpopular stance in that moment, the one that speaks to an identity that goes far beyond the color of our skin, the gender we are born in and any other man made 'box' that we cling to—in exchange for the one that requires even more grace, more love, more mercy and forgiveness? How do we bear witness and bless the Zimmermans of the world, in the face of injustice and how do we do it not just for the one who got free, but the ones who aren't caught yet, the ones who have the potential to rise up next door, or even in all of us? What about the ones who do the cheering and the ones who do the sneering?
How do we go and be such radical acts of grace and ambassadors of reconciliation in order to counter the old law that says, an eye for an eye and an ear for two ears mentality with out possibly offending Trayvon Martin's family, without seeming like we gave up and gave in? Without upsetting well-meaning Christians whose doctrine or theology doesn't match the next guy or where justice should be served. How do we love fully with out accidentally promoting more colorblind mentalities because of our ignorance and impatience, or seemingly walk all over the Black America narrative with another pseudo-narrative attempting to make things right because we might choose to act out of an identity that has a Heavenly privilege and not another white male one? Is that even possible these days?
Yes, it's hard. When you and your family are eating at a restaurant, and suddenly you're forced to watch your children swallow mouthfuls of hamburger, knowing it's filled with a conflicting message inside. One that's being force fed through their eyes, ears, and heart sitting in the midst of this moment before us.
On the way home, I was left calling upon the Jesus within us. The one that crosses all cultural, racial, human and super human lines. One that has been a Trayvon and one that has been put to death unjustly according to another narrative in history. Jesus, is the only one who can claim "I've been there, done that, and I lived to tell about it."
He reminded me of the verse Ephesians 6:12 (HCSB):
For our battle is not against flesh and blood, but against the rulers, against the authorities, against the world powers of this darkness, against the spiritual forces of evil in the heavens.
And from 2 Corinthians 5:16-21 (HCSB):
From now on, then, we do not know anyone in a purely human way. Even if we have known Christ in a purely human way, yet now we no longer know Him in this way. Therefore, if anyone is in Christ, he is a new creation; old things have passed away, and look, new things have come. Everything is from God, who reconciled us to Himself through Christ and gave us the ministry of reconciliation: That is, in Christ, God was reconciling the world to Himself, not counting their trespasses against them, and He has committed the message of reconciliation to us. Therefore, we are ambassadors for Christ, certain that God is appealing through us. We plead on Christ's behalf, "Be reconciled to God." He made the One who did not know sin to be sin for us, so that we might become the righteousness of God in Him.
I'm no super human Christian and I readily admit, in front of my children and in front my community, it's still hard when you must wrestle with that truth in order to truly free Zimmerman, knowing how God freed you.
The Exchange is a part of CT's Blog Forum. Support the work of CT. Subscribe and get one year free.
The views of the blogger do not necessarily reflect those of Christianity Today.