Jul 30, 2013
Interview
Sex and Money
An Interview with Paul David Tripp |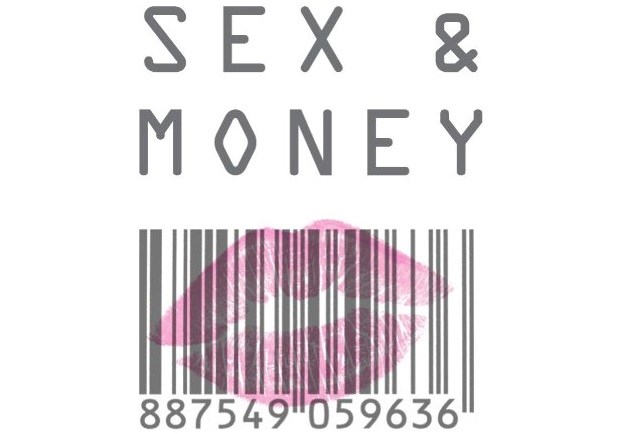 Image: Courtesy of Crossway Books
When and how did you realize there was a need for this book?
As I've traveled around the world speaking, these issues come up again and again. Pastors, elders, parents, and husbands and wives will pull me aside and confess temptation or tell me of the brokenness that they're experiencing in these two areas. My heart became burdened because I realized that these aren't just issues impacting the culture; they're deeply affecting the church. But the biggest driving factor for me was the absolute and fundamental insanity of our culture. You don't have to look very far to see the craziness. Our culture is saturated with sex and we're spending money that we don't have for things we don't need. I became deeply persuaded that personal and cultural sanity will only be found in the Gospel of the Lord Jesus Christ. "How do I look at Sex and Money through the lens of the Gospel?" That's the reason I wrote this book.
How does the doctrine of creation help shape the lens in which we should view Sex and Money?
The doctrine of creation preaches two things – purpose and ownership. When it comes to Sex and Money, I would argue that the most important words in the Bible are the first four: "In the beginning, God." If there is a Creator who set this universe into motion, then he created Sex and Money with a purpose in his mind. We must search for and realize the purpose he has for these two areas. Similarly, if there is a Creator who handcrafted the world, then guess who owns it? He does. You and I don't own our sexuality and our finances, so we're not free to do whatever we want. When we begin to understand God's purpose for and ownership of Sex and Money, we're on the pathway to obedience.
What do you mean when you say, "It's only ever the evil inside us that magnetizes us toward and connects us to the evil that's outside of us"?
I think we all fall into this delusion somewhere in our lives – my biggest struggle lives outside of me, not inside of me. When it comes to Sex and Money, we would like to blame the sexually saturated media or the credit card companies that lure us into debt. The Bible teaches that the greatest danger in my life exists in my heart, not in the surrounding culture. That's why David prays for a "clean heart" (Psalm 51:10) instead of asking God to remove all beautiful women from his kingdom. As long as there is sin inside us, we are morally susceptible. It's only when our hearts are rescued by grace that we will see Jesus as more beautiful than the temptations offered up by culture.
Why are rules and systems of accountability not enough to deliver people from their Sex and Money addiction?
I have no problem with accountability and budgeting. I think that both of those can be potentially helpful, but they're not solutions in and of themselves. The problem with Sex and Money goes much deeper than these two things tend to address. You see this on the Sermon on the Mount. Jesus says, "Everyone who looks at a woman with lustful intent has already committed adultery with her in his heart" (Matthew 5:28). Sex and Money are not behavior problems – they're heart problems. That means that lasting change always travels through the pathway of the heart, so if your accountability and budgeting only addresses the outward behavior, you won't make any progress. If you have a person who understands the heart struggle and is committed to fighting the war, then accountability and budgeting can be something that assists them, but they have to understand the deeper issues.
Why can Sex and Money be so addictive?
Here's the dynamic of addiction – if you look to something that God created to give you what it wasn't intended to give you, you will either get discouraged quickly and wisely abandon that hope, or you will go back again and again and begin to travel down addiction's road. Sex and Money give you a short-term buzz of euphoria and offer temporary pleasure, but they have no capacity to satisfy your heart. Sex is powerfully pleasurable; money has the power to change your life; the touch of another person will stimulate your body – but they weren't designed by God to give you inner peace. In a word, they weren't created to be your savior. Every human being lives in search of a savior, and looking to creation to get what only the Creator can give you will always result in addiction of some kind. But Sex and Money aren't actually the problem; what you've asked of them is.
Support our work. Subscribe to CT and get one year free.