Jul 17, 2013
Interview
Unconditional Love
An Interview with Ben Stroup |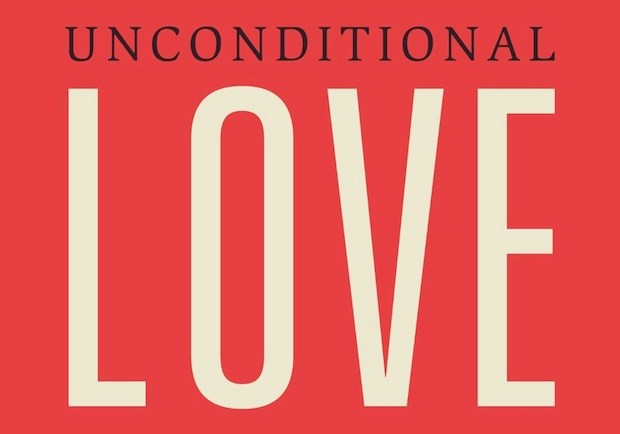 1. In the introduction to the new book Unconditional Love, you write that love is rarely received in its purest form. Please explain.
It's nearly impossible for people to act without thinking about how it might benefit them. Most people live with a little skepticism about people and their intentions anyway. We've all been burned. That's why we are so surprised when we discover—or receive—kindness that has no strings attached. It's so rare, in fact, that we never forget the experience or the person.
2. Why is the concept of unconditional love so perplexing?
Because human nature is flawed. To do something without condition requires a great deal of soul-searching, risk, and willingness to fail. You are reckless when you give something like love away without any thought or guarantee it will be returned—especially to someone who hasn't "earned" it. But reckless love is what it takes to establish a genuine connection with someone else and bring out personal transformation.
3. In what seems like a paradox, you tell us the way to receive unconditional love is to give it away. What do you mean?
I think AA nailed this principle. "You have to fake it until you make it." We can't recognize unconditional love until we give it away. Perhaps more accurate is that we are not prepared to receive love without condition until we are humble enough to show it to others. Unconditional love is not a state of being but a verb—an action. It describes something that is in motion and being shared with others.
4. The book Unconditional Love is inspired by the film Unconditional that profiles the real life ministry of Papa Joe Bradford. What is amazing about Papa Joe's story?
He didn't have to share love and hope with others—especially other people's children. He could have remained a quiet person who chose to live his life independent of the people around him. And no one would have thought less of him for doing that. Instead, he chose to respond to the hope and promise so readily found within the eyes of a child. Joe Bradford became Papa Joe because he was willing to love children he didn't have to love.
5. How can a book like Unconditional Love empower others to step out of their comfort zones and make a difference?
So many people will read the stories in the book and say, "I can't do what they've done." They will miss that each person included in the book said the same thing about themselves. But their desire to help someone around them in need was greater than their fear that their efforts would be in vain. Each person said yes to an opportunity to help someone in need. As a result of the purity of their intentions and willingness to go all-in, their impact was multiplied.
Just say yes when the opportunity presents itself to help someone else in need. Don't worry about the rest. Unconditional love can be as simple as a handshake and a pat on the back or as complex as starting an international charity. Everyone can do something.
6. What are some questions we need to ask ourselves as we look at how we can use our gifts to make an impact?
Who have I helped today?
What skills, talents, or resources do I have that others might benefit from?
How can I teach—and show—my children what it means to love without condition?
What is holding me back from responding to a need around me?
What do I need to change or adjust in my life to be ready and available to show unconditional love to others?
7. In your book, you ask the question "How will this idea make God famous?" Why is approach crucial?
The Bible tells us Jesus emptied himself of all privlege and power so that he could give himself away. In doing so, we have life forever. Our lives were given to us so that we—in turn—would give it away. Before we can show love without condition, we, too, must empty ourselves of all privlege and power. Then—and only then—can we be sure our actions, intentions, and sacrifice point to the Originator and Giver of unconditional love. The paradox is that we discover life in all its fulness when we give it away freely—and unconditionally.
Support our work. Subscribe to CT and get one year free.