Jun 28, 2013
Humor
Church Signs of the Week
Lord Stanley's Cup; Fishing for Men; Gossip |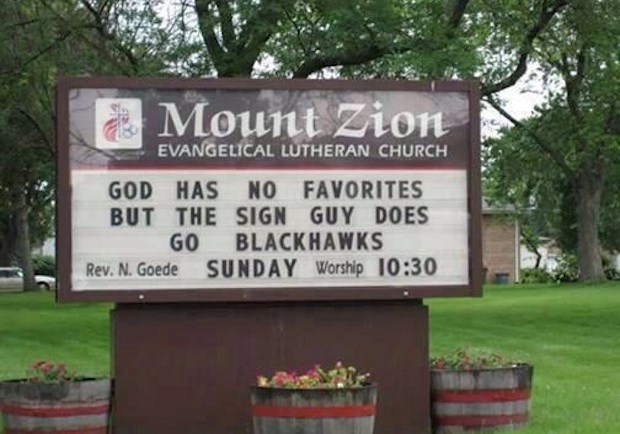 This week's cover sign is in honor of the Chicago Blackhawks' victory in the Stanley Cup Playoffs this week. My staff tells me that's related to hockey. Apparently they scored more touchdowns than the Boston Bruins or something.
Next up is a sign I can get behind. I love taking my girls fishing, and they would probably like this sign. And bonus points for the King's English.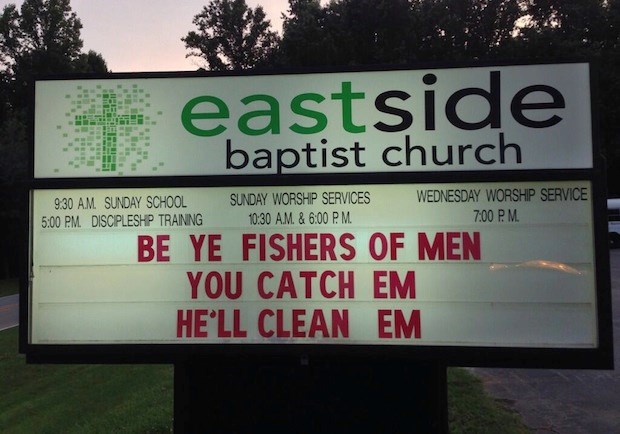 Our final sign is a little ironic in that a primitive church is talking about a radio. They are contextualizing, apparently.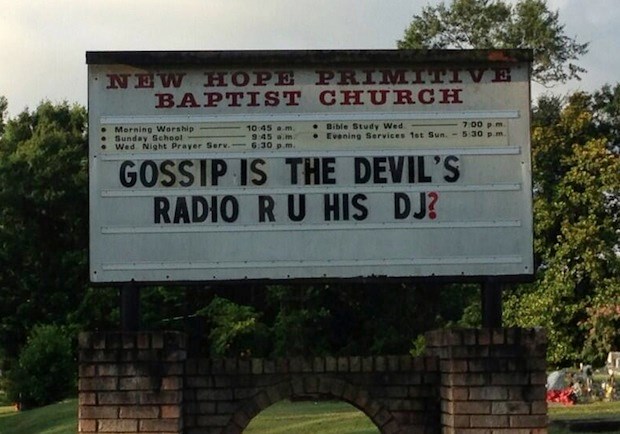 Thanks to @mattmoseley, @barrybrightinsc, and @bradwjohnson for these. As always, send me your signs via Twitter, @EdStetzer.
Support our work. Subscribe to CT and get one year free.