Jun 11, 2013
Roundup
Morning Roundup 06/11/13
Susan Komen; Government Welfare, Violence in the Bible; David Platt and Matt Carter |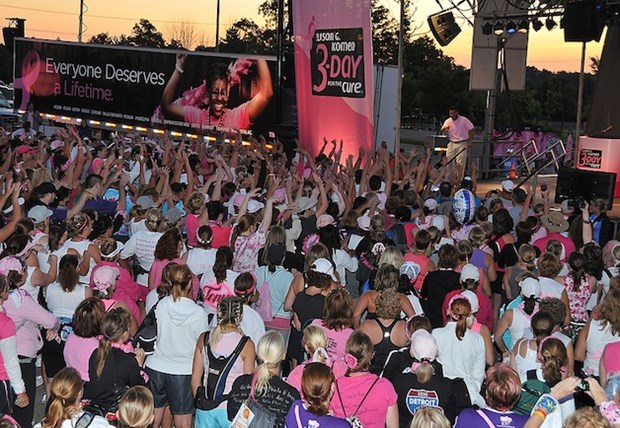 Image: michigan3day - Flickr
Many are aware of the Komen fiasco. It appears the organization's credibility has suffered great loss—and, I think their connection to Planned Parenthood has hurt so many partnerships. If you were involved with Komen, and now are not, let me encourage you to find another way to get involved in breast cancer advocacy.
Komen cuts half its 3-day races, cites low numbers — Associated Press
Having grown up in a single-parent household that, at times, received some public assistance, and later having served in the inner-city, I would say that I understand why people blame welfare for poverty. Hence, this poll is not surprising. However, it is much more complicated that that—which, or course, is true of every poll.
Many Americans blame 'government welfare' for persistent poverty, poll finds — Erin McClam
You may know that I am general editor of the Gospel Project, a curriculum used by over 400,000 people each week. One of the decisions we made was to, well, be a little more honest about some of the violence in the books of Joshua and Judges. Trevin Wax explains how we approached it.
Is the Bible Too Violent for Kids? — Trevin Wax
Today on The Exchange, Matt Carter and David Platt join me live from Houston. You can tune in at 3:00 P.M. Eastern and watch here.
Support our work. Subscribe to CT and get one year free.