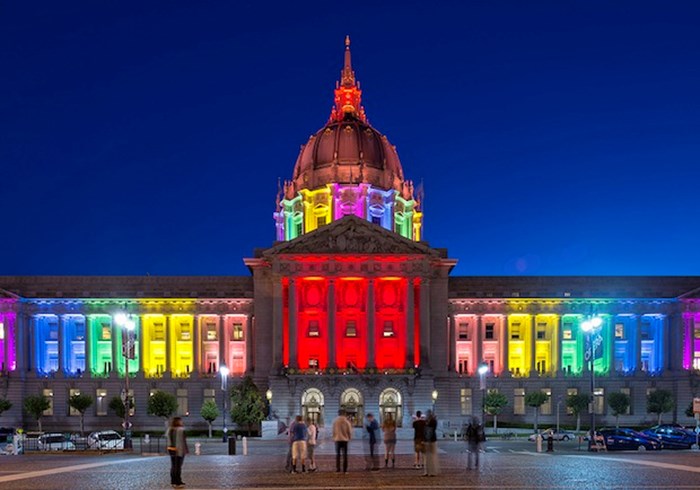 Image: davidyuweb - flickr
Most of the roundup today is related to yesterday's DOMA decision. My blog post, "Prop 8, DOMA, and the Christian Response," included my thoughts. Here are others.
First, let me point to something I think was helpful—President Obama's statement included a reference to the religious liberty concerns of Christians (and Muslims, Mormons, the Dali Lama, and many others).
Of course, the challenge is that he made similar comments about the Affordable Care Act protecting religious liberty and, as I wrote here, that has not been adequately protected.
While on the subject, let me add that Americans are overwhelmingly in favor of such protections (for pastors), though the number declinces as you look across professions.
As we found in our LifeWay Research study:
Andy Crouch weighs in with an article that is worth your time and thoughful consideration.
Sex Without Bodies -- Andy Crouch
Joe Carter's 9 things are worth a look.
9 Things You Should Know About the Supreme Court's Same-Sex Marriage Cases -- Joe Carter
And Trevin Wax looks at how the church will/should respond.
Why Gay Marriage is Good (and Bad) for the Church -- Trevin Wax
CT ran a list of responses to the DOMA Ruling. Here are a selected a couple for contrast, but click the link for the rest.
Ministry Leaders and Experts Respond to the DOMA and Prop. 8 Rulings
Religion News Service also posted a compilation of several leaders' reactions to the news from yesterday. Here is but a sampling.
Reactions to gay marriage wins at Supreme Court -- RNS
Jonathan Merritt quizzed me and several others for comment.
Christian Leaders Respond to DOMA Decision
In regards to religious liberty concerns, here are two clips from an interview with Rick Warren, who spoke up about religious liberty concerns in an interview last fall. First, I framed the question with a rather long introduction about my thoughts on the "cutlure war." Then, Rick made some comments about the November election).
Then, Rick specifically addressed the religous liberty issues around same-sex marriage and recent health care legislation.
The Exchange is a part of CT's Blog Forum. Support the work of CT. Subscribe and get one year free.
The views of the blogger do not necessarily reflect those of Christianity Today.