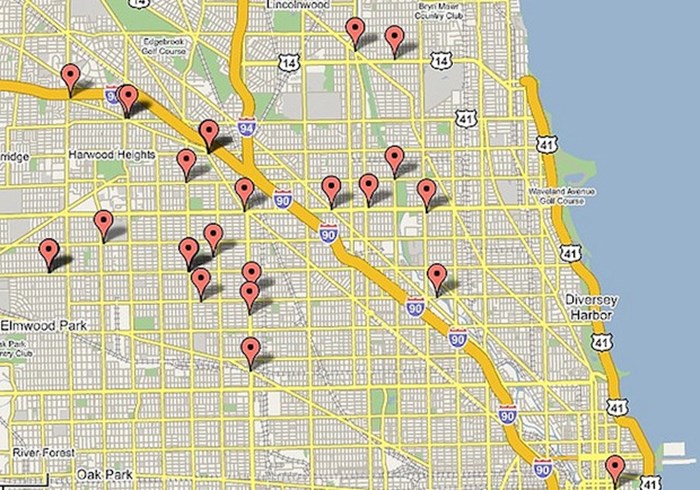 Image: pixeljones - Flickr
Whatever your opinion of multisite may be, there can be no doubt it is the new normal.
Multisite has joined a list of models and approaches that were once out of the mainstream and now is commonplace-- most of us know of one or more multisite churches.
Though I would not have guessed it ten years ago, it's normal now.
No longer just a new trend, they now number more than 5,000 churches-- and growing. Multisite churches have even grown faster than megachurches (which are also growing). In fact, last year, 62 of the 100 fastest growing churches in America (as reported in our research at Outreach Magazine) are multisite. Among the fastest-growing and largest churches, this is just common practice-- and growing every year.
But, that has led to much conversation-- some profitable, some not. Since large and fast-growing churches are engaging in the practice, that (in and of itself) raises suspicion with some people. There are also ecclesiology (and other) questions as well. Yet, I am not addressing all of those (sometimes legitimate) concerns here, but rather talking about the growth and mainstream acceptance of the practice, and hopefully encouraging a certain type of multisite.
Though I've been occasionally cast in that light by the uninformed, I am not "anti-multisite." Yet, my experience is that if you are not filled with breathless enthusiasm for every innovation, you must be against it. Such is life.
I am, however, critical of multi-site done poorly, and I am in favor of multisite done well-- thoughtfully and in such a way that intentionally addresses some of the issues that may be inherent with that format.
And, when research shows us some of the positive outcomes of multisite, it should help others see-- at least those willing with willing eyes-- the impact the model is having.
I am in favor of multisite done thoughtfully.
As we saw in some recent megachurch research, multisite churches defy a large number of the stereotypes with which they are associated. The facts from the study are clear.
Multisite churches:
Reach more people than single site churches.
Tend to spread healthy churches to more diverse communities.
Have more volunteers in service as a percentage than single site churches.
Baptize more people than single site.
Tend to activate people into ministry more than single site.
In the midst of this growth, my experience is that there is one predominate format that many people consider the norm for multisite churches today. There may be, however, a newer model that builds off these successes and better addresses the potential drawbacks.
What is the most common version of multisite today, and what may be the next evolution of it?
In other words, if multisite is now a new normal, what should the new, normal multisite be?
Let me share some thoughts.
The current face of multisite
Most multisite churches today have a main campus, even though they don't want you to call it that. It is a joke at every one I visit. I ask for the names of the campuses when I preach there, so I can greet them all by name. The leadership always reminds me, "Don't say this is the main campus." But, having a "main campus" is the actual, if unspoken, reality.
At many multisite churches, the other campuses essentially serve as overflow rooms.
Recently, a multisite church I know closed one of their campuses because they have 8,000 people in their church and 7,000 of them go to the main campus. That's a main campus, no matter what you call it.
At many multisite churches, the other campuses essentially serve as overflow rooms.
This may be connected to one of my concerns with multisite churches-- the temptation to not develop other high-level teachers within the church. It is much simpler to create an extension site, put up a screen and project the sermon of an established pastor, than to train, encourage and commission other faithful preachers and leaders. In addition, in some of these churches, planting has been replaced with starting campuses. The attention is drawn away from developing new leaders and pastors, and it is always about one service, one preacher, one weekend, etc.
I'm of a different view. I believe the motivation behind adding sites to your church should not be to spread the "brand" of the church or pastor. An explosion of multisite churches does not worry me-- it could be just what we need for campuses to be planted reaching new people-- but an explosion of rock-star pastors who want their image on more screens absolutely worries me.
Unintended consequences are a reality. We fool ourselves if we do not believe we need to be wary of beaming a famous pastor to crowds waiting to watch on a movie screen. Clearly, this is not the case at every, or even most, multisite churches, but it is a built-in temptation that must be intentionally combated. The best multisite pastors are aware of that very issue-- and address it regularly by empowering local leaders, sending people out to new churches, and more.
The motivation behind adding sites to your church should not be to spread the "brand" of the church or pastor.
One way to avoid this temptation would be to rethink the way multisite is predominately done. Change the focus from a reactive move due to growth constraints to a proactive one intentionally seeking to saturate a region with the gospel.
Which leads to some thoughts...
The possible future of multisite
Previously, as churches grew they added services and they built a bigger building. If the growth continued and you had maximized the number of services and the size of your building, then you thought about doing multisite. But what if you started off with a plan for multisite as a way to evangelize your area and limit the amount of money you spend on a facility?
I think churches like Community Christian Church in Naperville, IL, and Seacoast Church near Charleston, SC, have developed a great way to do multisite. Instead of spending $20 million on a new 10,000-seat worship center, they've strategically placed campuses primarily across a single region to say, "This is the area we are going to church, both through campuses and plants."
When I preached at Seacoast, I was surprised at the relatively small sanctuary at their original campus (comparatively speaking). Now, they've added additional venues there and satellites mainly up and down the Atlantic coast of Georgia and North and South Carolina. This has allowed them to develop multiple leaders, teachers and church planters.
Both Seacoast and Community Christian have started their own church-planting networks. ARC, the organization birthed, in part by Seacoast, has partner churches across the country and in Canada. Community Christian's NewThing has a network of churches around the globe.
Geoff Surratt, one of the founders at Seacoast, responded to an article in which I outlined my three major concerns with multisite churches. In his response, he described how they have used their multiple sites to birth new leaders, both campus pastors and church planters.
He wrote, "Rather than a diminished pool of biblical leaders we now have an ocean of biblical leaders." Surratt contended that their other sites have allowed them to grow young leaders and give them additional responsibilities without immediately placing them out own their own to sink or swim.
"Rather than a diminished pool of biblical leaders we now have an ocean of biblical leaders."
Some of those leaders are not gifted to preach, but they can be effective campus pastors. Without having to focus on delivering a sermon each week, they are freed to lead, teach, and minister in dozens of ways.
Other campus pastors, according to Surratt, have used the experience to become church planters. Seacoast's first campus pastor, Naeem Fazal, now pastors Mosaic Church in Charlotte, NC.
Seacoast has demonstrated that multisite like this can build leaders who aren't called to be the primary pastor, while simultaneously developing leaders who have the right make up to be the key vision caster. They have been able to harness the benefits of multisite church and have built-in correctives to the potential problems of other formats.
That's the kind of multisite that encourages me.
So, that's happening now in some places, but needs to be happening in more places.
Conclusion
Obviously, not everyone does multisite the same way. Some have had success with a large central campus and smaller satellite campuses. I get that there are different ways to do it, and they can be good, but I want to suggest one way I'd like to see become more common-- regional multisites that are leadership development engines, sending out planter pastors and campus pastors (depending on the gifting and call of the pastor) to start churches or sites that reach lost people and develop more such leaders.
I want more sites, but I also want more preachers and teachers.
Obviously, much of this is about leaders-- we need the multiplication of leaders. I want more sites, but I also want more preachers and teachers. There is no question that it is harder to develop a Tim Keller than it is to add a new site, so we must be intentional about a strategy to achieve both.
So, instead of "multisite as an overflow room," the future can (and I think should), move to a missional strategy to evangelize a region, raise up new leaders, engage new contexts, and more. It already has in some places, and I am hoping it will in more.
With that, and less of a focus on building a brand, that may often lead to a no real central campus and a higher emphasis on church planting. Different values produce different structures.
Such an approach may be multisite 2.0, the next "new normal," and could provide a model that empowers more active participants, and creates less passive spectators, in a multisite church.
The Exchange is a part of CT's Blog Forum. Support the work of CT. Subscribe and get one year free.
The views of the blogger do not necessarily reflect those of Christianity Today.