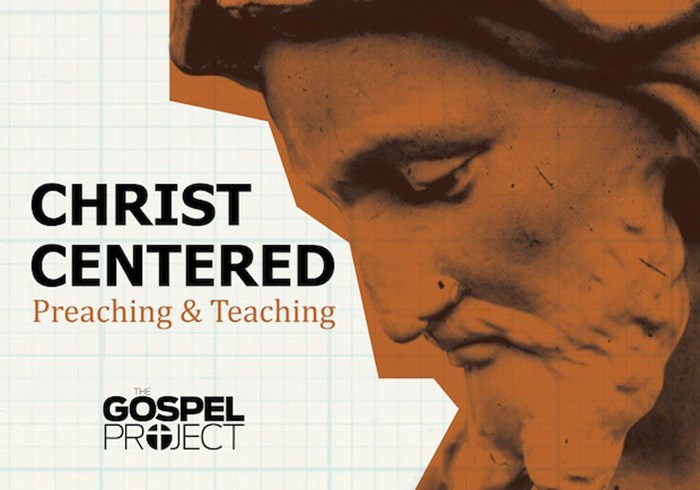 This is the third installment in a series of posts examining Christ-Centered hermeneutics and their impact on preaching. I have asked several well-known leaders and thinkers to examine and discuss Christ-Centered preaching over the next few weeks.
Dr. David Murray (Puritan Reformed Theological Seminary)

Dr. Walt Kaiser (Gordon-Conwell Theological Seminary)

Dr. Bryan Chapell (Grace Presbyterian in Peoria, IL)

We will also post sections of a discussion panel between me, Trevin Wax, Dr. Eric Hankins, and Dr. Jon Akin that was recently hosted by The Gospel Project.
This post is written by David Murray. David is the author of the forthcoming Jesus on Every Page: 10 Simple Ways to Seek and Find Christ in the Old Testament. He is professor of Old Testament and Practical Theology at Puritan Reformed Theological Seminary, and blogs regularly at HeadHeartHand.
We also think this is an important enough conversation that we want to have it elsewhere-- like on your blog. So, here is the plan:
If you will write a post with substantive discussion about the series on your blog, and let us know about it in the comments here, want to give away some books. Just post an excerpt of your post, and a link to it, and we'll send you a free copy of one of these books on preaching until we run out. Then, we'll take the best of those posts and excerpt them here at my blog to add to the conversation.
The Popularity, Pitfalls, and Practice of Christ-Centered Interpretation
I'm greatly encouraged and deeply grateful for the increasing popularity of Christ-centered preaching from the Old Testament. Which Christian doesn't rejoice in more people hearing more of Christ? But why the recent upsurge of interest? Some contributory factors are:
An increased understanding of the sovereignty of God. If God is supremely and perfectly sovereign, the Old Testament era was not a mistake (Plan A) that God put right with the coming of Jesus (Plan B). No, it was part of His one perfect plan of salvation (Plan Grace) that He began publicly unfolding in Genesis 3.
The desire to honor the whole of God's Word. There's no point in defending the inspiration and inerrancy of the whole Bible in principle if in practice we only use a small percentage of it. We want to avoid what may look like a practical denial of the divine inspiration of the Bible.
The powerlessness of mere moralism. Preachers and hearers have realized that the "Be David" and "Don't be Saul" sermons from the Old Testament leave people without hope or help. Without Christ, no matter how hard we try, we will never be David and we'll default to Saul.
The popularity of biblical theology. Many gifted theologians have demonstrated the way multiple biblical themes can be traced all the way through Genesis to Revelation, proving the unity of God's saving plan in both Testaments.
Willingness to use the New Testament to interpret the Old. Preachers have taken more seriously Jesus' and the Apostles' view of the Old Testament, especially their presentation of it as Christ-promising, Christ-revealing, and Christ-testifying Scripture.
Christian hunger. God's people have recognized that they can't understand many parts of the New Testament without knowing the Old Testament better. But they also long for Old Testament instruction that will increase their knowledge of Christ.
All these factors have given preachers increasing desire, confidence, and enjoyment in preaching Christ from the Old Testament. There are, however, inevitable weaknesses in any new movement, and one of them is the tendency to use the same interpretative method in every Old Testament sermon.
More Interpretive Methods
When constructing a Christ-centered sermon from an Old Testament text, we must bring more than one tool to the task.
I think this tendency is what makes some scholars such as Daniel Block recoil somewhat from Christ-centered interpretation. None of us would have much confidence in a carpenter who only brought a hammer to the building site each day. Neither would we be very pleased with the resulting house! Similarly, when constructing a Christ-centered sermon from an Old Testament text, we must bring more than one tool to the task.
If we only use typology, or contrast, or redemptive-historical progression for every Old Testament passage, we will not build theologically sound or aesthetically attractive sermons.
Although, as Daniel says, Christ is not in every text of Scripture, I firmly believe that Christ is in every passage of Scripture; but He's not in every passage in the same way. The big question then is: "In what way?"
I firmly believe that Christ is in every passage of Scripture; but He's not in every passage in the same way.
Unless we answer that question and find the right way, we will fail to do justice to the diversity of biblical literature and the intention of the divine author. We will also produce skeptical and even ridiculing hearers.
At least, that was how I responded to some of my first encounters, a few decades ago, with sermons on Christ in the Old Testament. Stretching the one method of typology to cover every kind of Old Testament Scripture, the preacher often ended up using bizarre mental gymnastics that not only tied my brain in knots but left me with less faith than I had before the sermon.
When I started training for the ministry, my theological educators reacted against this excess by going to the other extreme of virtually denying any Christ-centered faith in Old Testament believers and any Christ-centered purpose in the Old Testament authors. As a result, I spent my early ministry floundering around in the Old Testament, sometimes going weeks without a mention of Jesus, and other times trying to squeeze Him in where he didn't really belong.
It was only when I started listening regularly to my father-in-law's powerful Christ-centered Old Testament sermons that I really began to believe that there were legitimate, persuasive, and edifying ways to preach Christ from the Old Testament, and that there were methods of interpretation that could be learned by everybody, not just pastors, scholars, and creative types!
We need to expand our range of God-given hermeneutical tools.
Books started winging their way across the Atlantic to my Scottish island parish, as I was introduced to authors such as Ed Clowney, Sidney Greidanus, Richard Pratt, Graeme Goldsworthy, Vern Poythress, Bryan Chappell, Walt Kaiser, and Christopher Wright. Each had their own unique emphasis, their own special expertise, in teaching the Old Testament in a Christ-centered way. Some of them still had the tendency to say of their own approach, "This way is the only way" but I increasingly saw the vital necessity of flexibility in interpreting each Old Testament genre and passage, the need to have a variety of interpretive keys at my disposal if I was to accurately unlock the Christ-centered message that God had packed into that book or passage.
We need to expand our range of God-given hermeneutical tools and know which one to use for each job if we are to construct Christ-centered sermons according to God's design.
Read part four of the Christ-centered teaching and preaching series here.
Download the FREE e-book Christ-Centered Preaching and Teaching from The Gospel Project.
The Exchange is a part of CT's Blog Forum. Support the work of CT. Subscribe and get one year free.
The views of the blogger do not necessarily reflect those of Christianity Today.