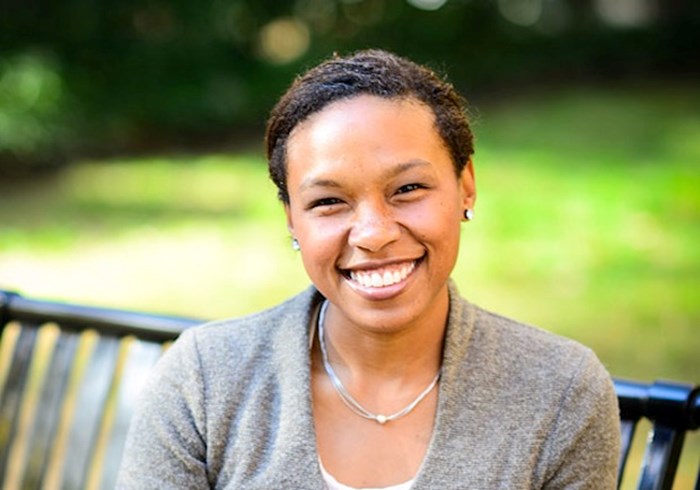 Today, I welcome Trillia Newbell to the blog. Trillia is the executive editor of Women of God Magazine, a prolific writer, a wife, and a mom. She also has two forthcoming books published by Moody Publishers. You can find out more about Trillia at TrilliaNewbell.com. Trillia will be hanging around the blog today, so if you have any questions or comments, please leave them in the comment section below for her to respond to.
The Pursuit of Diversity and the Local Church -- By Trillia Newbell
The world is ever-changing and though the United States continues to become less homogeneous our churches have not. They remain mostly segregated--separated into ethnic groups. In June of 2012, Ed Stetzer, President of Lifeway Research, reported his findings on changes in ethnic and racial landscape in the American church. There appears to be a greater diversity within denominations. His report does not suggest that these congregations are multi-ethnic rather that the percentage of all white congregations within certain denominations is decreasing. This topic is of interest to me because as I read God's word, I find that the picture given for churches seems to be one made up of multi-ethnic, multi-cultural, and economically varying individuals as well.
We see Jesus quoting Isaiah as he teaches in the temple in Mark 11:17 asking "Is it not written, 'My house shall be called a house of prayer for all the nations?'" (see Isaiah 56:7). Jesus is cleaning house, so to speak, ridding the temple of corruption so that it would be a place for all nations. Paul adds a word about elitism in 1 Corinthians when he rebukes the Corinthians for elitism at the Lord's Supper. Paul urges them not to humiliate those who have nothing (11:22). Christians are charged to go and make disciples of all nations (Matthew 28:16-20). And we know that at the end of time, as we all look on the face of Jesus, there will be a multitude of nations, all tongues, tribes, peoples (Revelations 7:9).
Christians are charged to go and make disciples of all nations.
It's a beautiful picture, to me, of what God intended for the church. Please don't misunderstand. I am not saying that churches who are not diverse are lesser-than multi-ethnic churches or disobedient to God's word. With that said, I do believe we can ask the question, why? Though I don't pretend to be able to point to a concrete fact and name it as the absolute only possibility, I do have some ideas why this might be the case. I'd even go so far as to say it is much less complicated than we might think.
I want to briefly share three possibilities that may hinder a pursuit of diversity.
A Difficult Road
Geographical restrictions: If you plan to plant a church in rural Appalachia, for example, where the population is 83.9 percent white, you may have a difficult time reaching "all nations" within your context. But rural towns need the gospel too. We shouldn't restrict our pursuit to apply the Great Commission based on who lives in a particular area. It's merely a fact that we must know and understand—some locations are much less diverse than others.
Homogeneous communities: We don't have to go to a rural location to find like communities living together. The reasons for this phenomenon will be worked through in my upcoming book, United (Moody, March 2014), but even a quick search on Google reveals the complicated nature of the discussion. People of the same background and ethnicity tend to relate to and be most comfortable with each other. That makes sense. But is it the best for the church? The reality is, these communities also build churches, and therefore we have churches that are also homogeneous.
Long-standing churches: Churches that have been established for hundreds of years (or even fifty) may have a difficult time changing a church culture that has been cemented and established for so long. And the question remains, must they change? I would argue that a pursuit to diversify is a worthwhile endeavor. It sends a message to the world, and to your neighbor, that you are willing to love others as you love yourself (Luke 10:27). Pursuing those not like yourself allows us the chance to go to war with the sin of partiality (James 2:9). And again allows us the opportunity to live out the Great Commission. But it isn't necessary for a thriving ministry. Long-standing homogeneous churches may do better sending others out to plant or support other churches that are more equipped in multi-ethnic ministry. Nevertheless, it's worth these ministry leaders time and attention.
We should want to explore how we can emulate what is important to God.
So to ask the question, is pursuing diversity difficult? The answer is yes, very. So, what's the point? If it's difficult and if neighborhood demographics are such that makes it at times almost impossible, why do we do it? I look forward to diving into this in detail in my book. But until then I think it's simply worth noting that it's important, not because it's trendy or this generation's pursuit. It's important because God's Word is filled with the nations. We should want to explore how we can emulate what is important to God. Ultimately it's about His glory on this earth and reflecting Him to a broken world.
The Exchange is a part of CT's Blog Forum. Support the work of CT. Subscribe and get one year free.
The views of the blogger do not necessarily reflect those of Christianity Today.