Nov 8, 2013
The Gospel Project
Is Your Church Prepared to Answer the Big Questions of the Faith?
Christians don't need to shy away from hard topics—we need to face them with truth and grace. |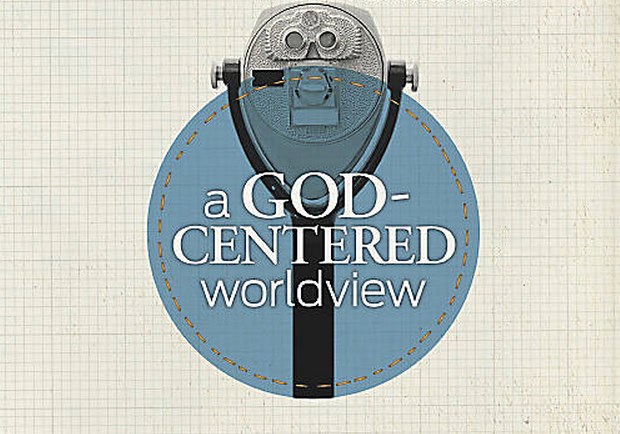 Our culture is changing. Always has been, to be honest, but we are seeing some major shifts in the culture of our day. Long time beliefs are being jettisoned. Affiliations from birth are being abandoned. What was once hidden is now mainstream. What was once accepted is now rejected as intolerant.
Where does all of this stem from? No doubt many streams of thought have contributed to these shifting sands, but suffice it to say, it is the spirit of the age. The issue is a worldview.
How should the Christian respond to all of this shifting? First and foremost, with gentleness and respect, as is befitting one who follows Jesus Christ. What should inform a Christian's response? Again, a worldview, but one decidedly different from the spirit of the age—"A God-Centered Worldview."
What comprises a God-centered worldview? Simply put, a focus on God. For the Christian, God is not interpreted through the lens of the world but the world through the lens of God. And we see this world rightly through the revelation of Jesus Christ, given to us in God's Word. So a God-centered worldview is a biblical worldview. The big questions and debates of our day find their answers not in the shifting views of the culture but in the steadfast, unchanging Word of our God.
I invite you join over 500,000 people in a journey through some of the toughest questions and debates of our time. The Gospel Project winter study for adults and students is titled "A God-Centered Worldview" and includes a great host of writers and topics.
Unit 1: A Biblical Worldview
A Christian Worldview: Your View of the World Matters—by Trevin Wax

The Glory of God: Man-Centered vs. God-Centered Living—by Philip Nation

The Bible (Part 1): How Did We Get the Bible?—by Keith Whitfield

The Bible (Part 2): Can We Trust the Bible?—by Keith Whitfield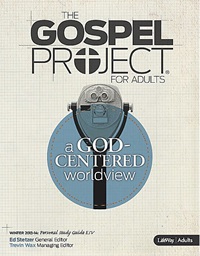 One Among Many? Christianity Is Unique Among the Religions—by Afshin Ziafat
Unit 2: The Big Questions
The Meaning of Life: Does Life Have Meaning Without God?—by Mary Jo Sharp

The Character of God: Is God Good?—by Christian George

Suffering: Why Do We Suffer?—by Michael Kelley

Hell: Is Hell Real and Necessary?—by J. D. Greear
Unit 3: The Big Debates
Holy Sexuality: Sexuality as God's Good Gift—by Matt Chandler

Marriage: A God's-Eye View of Marriage—by Jarvis Williams

Human Life: The Sacredness of Human Life—by Adam Harwood

Christian Care: Concern for Others and the World—by Marty Duren
If you're looking for a Bible study for this Winter, either in December or to kick off the new year, consider getting A God-Centered Worldview for your small group or classes.
The study begins with foundational concepts for a biblical worldview and then address some of the big questions skeptics (and some Christians!) have about our faith. Finally, the study brings the light of God's Word to bear on some of the most contentious issues in society today. My prayer as the general editor is that this study will make you a better missionary—grounded in your faith and gracious in your witness.

Support our work. Subscribe to CT and get one year free.