October 2013
---
Oct 1, 2013
American Church
Is the American church really dying?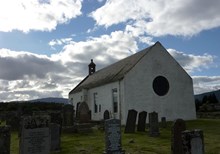 Image: Elizabeth Taylor / flickr
The church is not dying.
Yes, the church in the West—the United States included—is in transition right now. But transitioning is not the same as dying, particuarly if you hold the belief that Christianity is represented by people who live for Christ, not check ...
Continue Reading