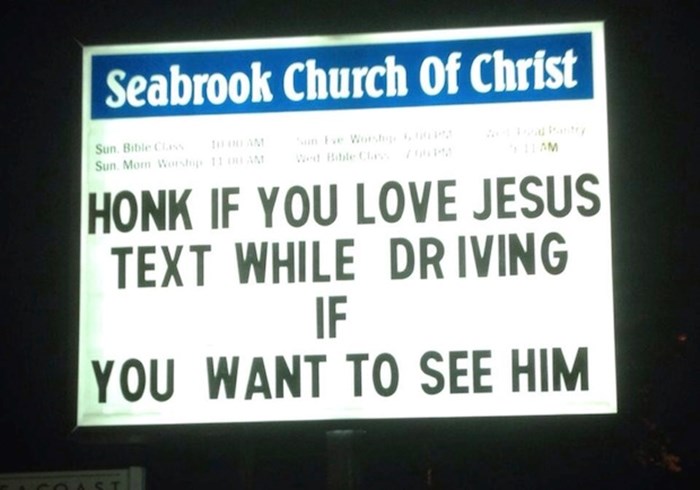 Jesus Juking driver safety. Don't text and drive!
In light of recent healthcare debates in the United States: who needs healthcare when you've got Jesus right...?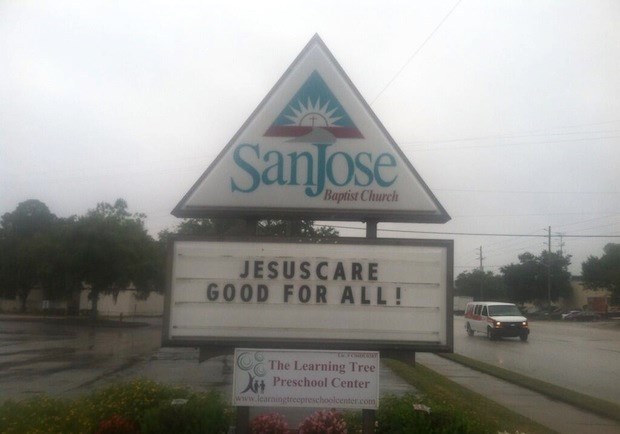 I don't think I really want to be "loved into" anything.
Thanks to Ian Ashby, Mike Reed, and Ronnie Knight for sending these in. As always, send me your signs via Twitter to @EdStetzer.
Earlier this Week at The Exchange