Oct 18, 2013
Compelled
Compelled to Missional Living (Part 2)
The Holy Spirit empowers us in a life of missional living. |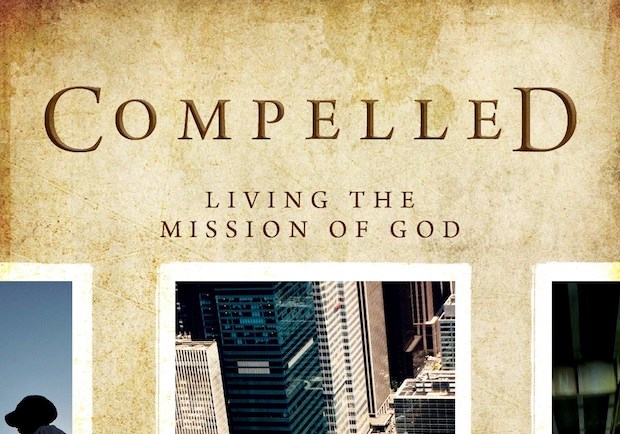 Last week, I published an article about how missional living engages us to see life through God's perspective. It was an idea that Philip Nation and I wrote about in our book Compelled: Living the Mission of God.
LifeWay (where I serve) is offering our book Compelled: Living the Mission of God for just $5 in-store, while supplies last. Come on, people! Only $5.
This week, I want to continue to offer a thought about how the Holy Spirit works to empower us to move into a posture of missional living.
In each of the churches that I have led, there are always people who are hesitant to fully step into the mission of God. Well, OK, normally more than a few. They have fears of what might happen, of questions that might be asked for which they have no answer, or of tasks that they will be called to do for which they have no skill. And all of those fears will likely come true. God calls us to do work for which we are ill-equipped by ourselves. It is why He has chosen to indwell us with the Holy Spirit.
As we think about missional living, it is impossible to do it without the presence, power, and mobilization done by the Spirit.
Even Paul had a comfort zone
When you and I step out of our comfort zones to share the message of eternal darkness and salvation, we experience some anxiety. Even Paul shared this emotional connection with us. On one level, this statement by the über-Apostle may shock us. We expect to hear Paul thunder away at the sinners and eloquently encourage the believers. This well-educated man of Jewish culture, transformed by Christ, who always presented the gospel with power, readily admits he often spoke "in weakness, in fear, and with much trembling" (1 Corinthians 2:3). Perhaps he understood the statement from Zechariah 4:6, "'Not by strength or by might, but by My Spirit,' says the Lord of Hosts."
We will often encounter people who are intelligent and have set their own defense against faith in Christ. However, we must still bear witness for Christ and the change He has affected in our lives. Oftentimes, we can get an irreligious person to conclude, "I need Jesus." But it is not my own intelligence or your charisma or that person's force of will that is required for sharing the gospel. It's an eternal message with eternal consequence; it's only by the work of the Spirit that a human soul is convinced.
The Holy Spirit expresses God's compassionate work of salvation through our witness. For there to be any effect, we must have the accompaniment of the Spirit with the gospel presentation. The evidence of His presence could be the drama of a miracle or a life changed by God's grace. Some of us experienced a radical turnaround as adults, while others were saved in childhood. Others experience severe inner turmoil of conviction before they are convinced of the gospel. But no one comes to saving knowledge of Christ apart from the presence of God's Spirit.
Paul writes, "For even the Messiah did not please Himself. On the contrary, as it is written, The insults of those who insult You have fallen on Me." (Romans 15:3). The empowering presence of the Spirit brings amazing hope. People without hope are everywhere, and our role is to glorify God by offering hope through the message of the gospel.
When He comes, He will convict the world about sin, righteousness, and judgment: About sin, because they do not believe in Me; about righteousness, because I am going to the Father and you will no longer see Me; and about judgment, because the ruler of this world has been judged. (John 16:8–11)
The Spirit empowers us as we share the gospel and encourage believers. We must remember, His missional role is to convict; our missional role is simply to go.
Love is the place where our going and His convicting converge. Since the Holy Spirit could do His work without us, why would He choose to use such imperfect instruments? Because His desire for an intimate love relationship for us is so deep that He wants us to participate in His redeeming work. By the Spirit's presence, we can then be compelled by love to move out of our comfort zone and into the world where a hearing and demonstration of the gospel is needed.
Support our work. Subscribe to CT and get one year free.