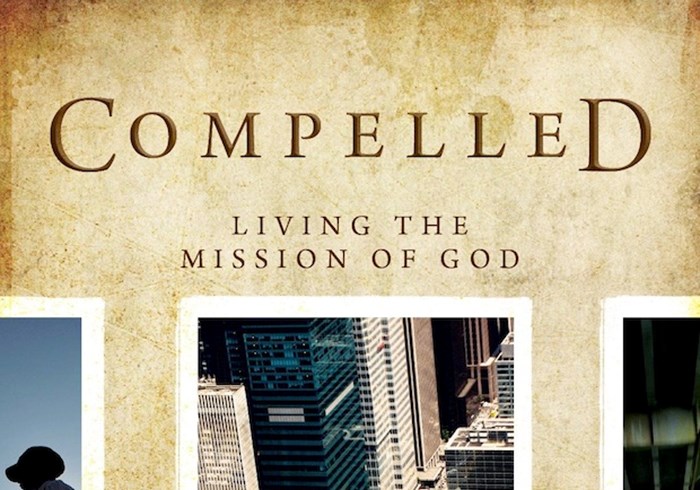 Two weeks ago, I published an article about how missional living engages us to see life through God's perspective. It was an idea that Philip Nation and I wrote about in our book Compelled: Living the Mission of God.
Last week, I wrote about how the Holy Spirit works to empower us to move into a posture of missional living.
LifeWay (where I serve) is offering our book Compelled: Living the Mission of God for just $5 in-store, while supplies last. Come on, people! Only $5.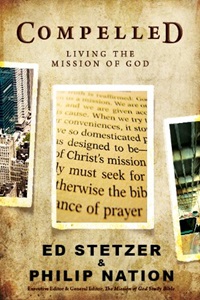 The last two weeks, I've offered some thoughts about the why behind missional living. I believe that the principle motivation is love (2 Corinthians 5:14). I lead a research company that surveys and studies all sorts of things. But love is not something that we can necessarily quantify. It is one of those things that you know it when you see it and you can feel the lack of it when it's absent.

The following is something that I wrote about in my book Compelled: Living the Mission of God. I hope it is something that you will investigate for yourself and whether or not it is present within your church.Our love for God appears most evident when it is tangible in our actions. Sure we can say in our hearts (and with our mouths), "I really, really love God." But the proof is in our living.
Obedience proves our love
Can we prove love? There isn't a mathematical equation for it. The scientific method doesn't apply to it. Not even the metric system has a measurement for it! Yet God tells us how love can be verified—by its expression in living.
As I said, God's love expressed in us should not find a border in our life. He has a sweeping effect upon us. As He establishes His love within us, others will experience it. John states it this way: "This is how we know that we love God's children when we love God and obey His commands" (1 John 5:2). The extent to which we love others is a test to undergo for believers. If found wanting in the arena of love, then participating in God's mission is relatively unlikely on our part.
God's demonstration of love toward His children is powerful.
God's demonstration of love toward His children is powerful. He brings comfort to the mourning through those who have mourned. He loves His Bride—the church—through men and women who have pledged their love to one another at the altar. He matures His children by spiritual parents who dedicate their lives to raising infant believers. The Church knows the love of God because the love of God is evident in the Church.
The world also witnesses the love of God through our love for one another. To be missional, we have to love the children of God. "By this all people will know that you are My disciples, if you have love for one another" (John 13:35). The whole world should be able to identify the believers among them. The Church, on mission, should be constantly proving the reality of God's love by the way we care, comfort, and enjoy one another.
The heart of the missional Christian is buoyed by love. The action of the missional Christian is directed by obedience. Obedience, for all its worth, comes with some difficulty. When we are first saved, obeying Christ is exciting. Nothing else matters at the moment. Passing from darkness to light often outshines the tempter's snare and the lust of the flesh.
Obedience, for all its worth, comes with some difficulty.
However, the Wet Blanket Committee seems invariably to get around to all new believers. They are the ones who try to settle down the new believer. These men and women come along with the commendable desire for young believers to not burn themselves out too soon. Fearfully, all of their intentions are likely born from a loss of zeal in their own lives. The real effect of their "encouragement" to new believers is to diminish a person's love and obedience toward Christ. Rather than asking new believers to settle down or settle in, we should learn from their excitement to love and obey. The church should rally around their unbridled passion to follow God's will and mission.
I say, let the new believers loose on the world. They were changed by the gospel of love and glory. Tell them to obey the Lord who authored their release. Better yet, help them live under His beautiful commands, which are light and life to the soul.
Our missional endeavor ought to involve every new Christian in our sphere of influence, both young and old. Set the children as greeters at the door. Take your daughter who was just converted to visit her friend's family that is outside of Christ and let her watch as you tell them of Christ's enduring love. Team up with an adult who was just converted to minister in the community and find ways to serve cups of cold water in the name of Jesus. As we love the church as Christ loves the church, obedience to His commands will purify our passions and lead us to a greater ministry of disciple making.
The Exchange is a part of CT's Blog Forum. Support the work of CT. Subscribe and get one year free.
The views of the blogger do not necessarily reflect those of Christianity Today.