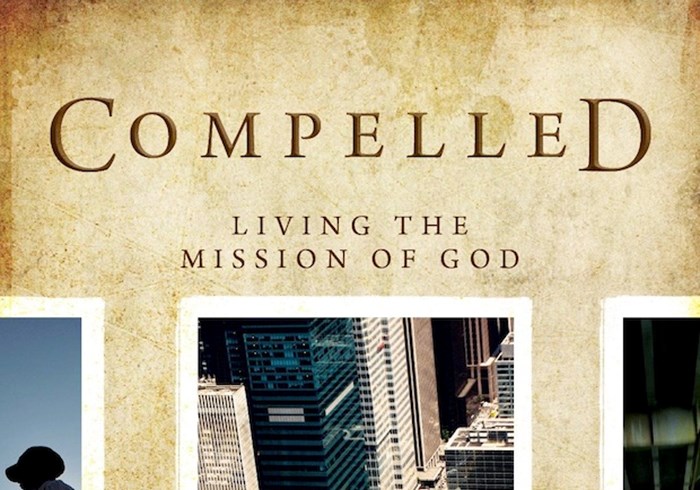 A few years ago, my friend Philip Nation and I wrote a book on the motivation behind missional living. Now, I know that for some, the word "missional" became a junk drawer term—it meant everything to everyone and so it lost some of its meaning. But I think it is an important term for us to use. It communicates the reason for Christian living—partnering with God on His mission in the world. It shows a perspective for why we live the way we live.
For the next few weeks, I'm going to give you a few excerpts from the book that give a compressed view of the why and how of missional living. If you want to learn more about the history of the word "missional," you can find my blog series on it here.
And by the way, I found out that LifeWay (where I serve) is offering our book Compelled: Living the Mission of God for just $5 in-store, while supplies last. Come on, people! Only $5.
Many churches are using the book along with the study "Compelled by Love." It's great for small groups, Sunday morning Bible studies, etc. Thousands of churches have used the study and found it helpful-- an emphasis on missional life geared toward all of God's people, not just pastor types.
At any rate, here's a view into the life and meaning of a missional life.
Seeing through God's eyes
Second Corinthians 5:14–21 gives us the perspective Paul had for ministry and mission—he indicated he was compelled by love. He wrote this letter to a struggling church that was living out its faith in the midst of a corrupt society. Yet regardless of the circumstances present in the cultural fabric of Corinth, Paul called the church there to engage them with the gospel. What he said he was (compelled) is what he taught them to be in the subsequent verses. As such, we think Paul's self-description is worthy of our attention—and our imitation. We, too, are compelled by love.
The teaching drives us to see others through God's eyes. The passage makes clear our role of bringing others to God through Christ:
From now on, then, we do not know anyone in a purely human way. Even if we have known Christ in a purely human way, yet now we no longer know Him in this way. Therefore, if anyone is in Christ, he is a new creation; old things have passed away, and look, new things have come. Everything is from God, who reconciled us to Himself through Christ and gave us the ministry of reconciliation: That is, in Christ, God was reconciling the world to Himself, not counting their trespasses against them, and He has committed the message of reconciliation to us. Therefore, we are ambassadors for Christ, certain that God is appealing through us. We plead on Christ's behalf, "Be reconciled to God." He made the One who did not know sin to be sin for us, so that we might become the righteousness of God in Him. (2 Cor. 5:16–21)
In one of the final scenes of the movie Bruce Almighty, Bruce is hit by a car and meets God in heaven. Up to this point, Bruce has been horribly self-centered, doubted the need for God's providential intervention, and has been particularly bad at prayer. But the final scene is a touching one in which he makes a few jokes with God and God jokes back. Ultimately, God wants Bruce to make a decision about what he wants for his girlfriend, Grace. Their brief interaction goes like this:
God: Grace. You want her back?
Bruce: No. I want her to be happy, no matter what that means. I want her to find someone who will treat her with all the love she deserved from me. I want her to meet someone who will see her always as I do now, through Your eyes.
God: Now that's a prayer.
Can you believe it? The Jim Carrey/Morgan Freeman comedy got it! God's call on our lives should cause us to live differently—and to perceive life differently. The Scriptures say "we do not know anyone in a purely human way" (2 Corinthians 5:16). Being compelled by love means we see people through God's eyes, as God sees them.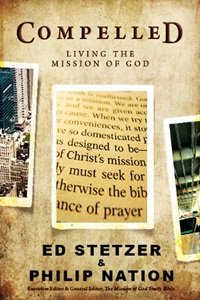 Honestly, this can be difficult, and without the Spirit's help, it never gets easier. In crowded malls, we see people as annoyances. At work, some become the enemy. In commuting, they can degenerate to the status of imbecile. Churches lose members (or even split) because of broken relationships. Whenever we perceive others as pests or pains, we are not viewing people as God does. It is a sin when we see people incorrectly. The Scriptures say that from now on we regard no one from a worldly point of view but through God's eyes.
Second Corinthians 5:16 tells us we must also see Christ through a new perspective. We come to know Him for His true nature—the fully divine Messiah who is God in the flesh.
After the declaration of seeing people through God's eyes and how He compels us to love, Paul reminds us in verses 17–19 that, as believers, Jesus doesn't count our sins against us. One significant expression of love is that we stop counting people's sins. It is by seeing them, instead, through God's redeeming view that love breaks forth.
Once Paul taught the Corinthians how they should view others differently, he called all to serve as Christ's ambassadors (vv. 18–20). Once-blind sinners who previously camped outside the kingdom of God are given power and privilege, commissioned as ministers and ambassadors on behalf of the King Himself.
Ambassadors are high-ranking diplomatic officials used to establish good relations between two political powers. The design of the role is to bring about good will between distinct sovereignties with the intent of eventually working together.
Interestingly, in the days of the New Testament, Rome did not send out ambassadors. They did not have to. Rome sent out conquering armies with governors who ruled over the conquered nation. Rome established its authority with neighboring nations not by good will but by overwhelming power.
Other countries sent ambassadors to Rome. They would arrive from as far away as India, entreating the Roman emperor to have mercy. The plea of the visiting ambassador was for Rome to show mercy, to not send an army. The ambassadors would arrive with the message: "Let us be an ally, a vassal state on the border, on the edge of the empire. Let us live." As the weaker states, their only options were to be conquered or to negotiate a surrender.
The all-powerful Roman Empire wouldn't send out ambassadors to those that didn't matter; but the all-powerful, loving, good, sovereign, perfect, and merciful God says that we're ambassadors for Christ, the king of a far greater kingdom. So this glorious, all-powerful God sends ambassadors on his behalf. It is a glorious scheme that confounds the wisdom of this world.
History tells us of some who were great ambassadors and others who were truly poor ambassadors. Ambassadors who anger the people among whom they live can cause wars. As believers, we must take care that we don't cause others to adopt a warlike mentality toward God. We are called to love as God loves.
This better way—the call to love—causes us to be ambassadors who bring a sense of peace. Humans' rebellion is the root cause of our eternal conflict with God. The Bible says all are under God's judgment. Because of that judgment, God gives us the message of reconciliation and sends us out as ambassadors; He makes His appeal for peace through us. Through His offer, our friends can be brought under the rule of God in His kingdom.
The Exchange is a part of CT's Blog Forum. Support the work of CT. Subscribe and get one year free.
The views of the blogger do not necessarily reflect those of Christianity Today.