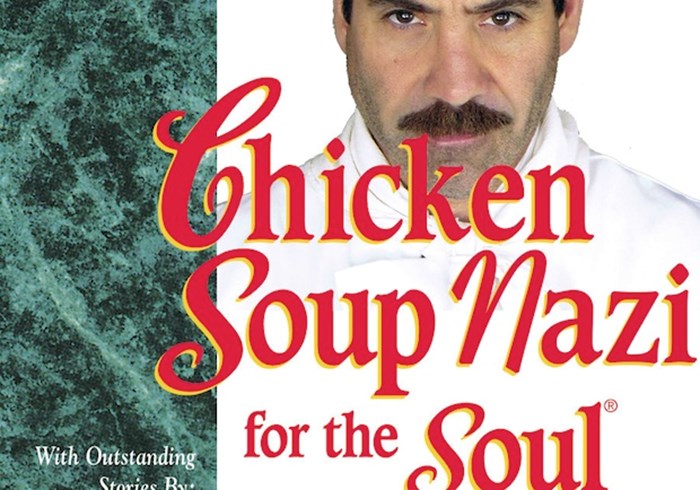 Earlier this week, #AddaWordRuinaChristianBook trended on Twitter. Rachel Marie Stone, fellow blogger here at Christianity Today, started the theme and CT shares the reaction:
Her.meneutics writer Rachel Marie Stone began the hashtag #AddaWordRuinaChristianBook Monday morning. By that evening and late into the night, it became the No. 1 trending topic on Twitter in the U.S., with Christian leaders, authors, and bloggers joining in the online fun.

#AddaWordRuinaChristianBook is exactly how it sounds. Thousands of Twitter users inserted a new word into a popular Christian book title to change its meaning, then shared their new titles along with the #AddaWordRuinaChristianBook hashtag. (For example, in Rachel's honor, Annie Dillard's Teaching a Stone to Talk becomes Teaching a Rachel Stone to Talk.)

The results were ridiculous, clever, silly, and creative. In other words, they were just what the Christian Twittersphere needed, she said.
Be sure to read the whole CT story here.
I decided to gather a few of my favorites-- and then my staff decided to make graphics (which you can feel free to steal if you'd like).
Here are 10 of my favorite tweets from the meme that has taken over my Twitter feed in the last 24 hours, #AddaWordRuinaChristianBook. Enjoy.
Leave me a comment with some of your favorites.
The Lion, the Witch, and the Wardrobe Malfunction #AddaWordRuinaChristianBook
Crazy Love Handles #AddaWordRuinaChristianBook
Your Jesus is Too Dishwasher Safe #AddaWordRuinaChristianBook
I Declare War by @JoelOsteen #AddaWordRuinaChristianBook
The Sacred Bromance #AddaWordRuinaChristianBook
Your Best Thug Life Now #AddaWordRuinaChristianBook
Church Curmudgeon—@chrchcurmudgeon
The Power Rangers of a Praying Wife #AddaWordRuinaChristianBook
Chicken Soup Nazi for the Soul #AddaWordRuinaChristianBook
Tyler HuckaBOO!—@tylerhuckabee
I French Kissed Dating Goodbye #AddaWordRuinaChristianBook
Desiring God Complexes #AddaWordRuinaChristianBook
Some people even took it upon themselves to parody my book titles
Breaking The Missional Da Vinci Code #AddaWordRuinaChristianBook by @edstetzer & David Putman
@edstetzer Breaking bad the missional code #AddaWordRuinaChristianBook
Viral Video Churches #AddaWordRuinaChristianBook @edstetzer
Here are a couple of book covers for some of the best new titles: