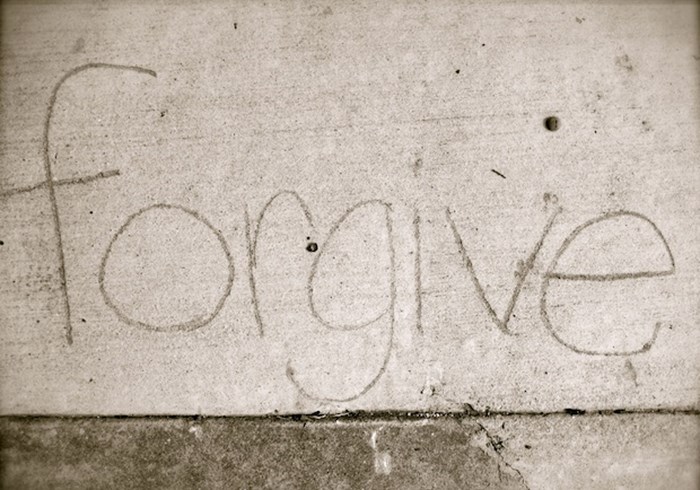 Image: indigoignition / flickr
I was struck this week (and last) that my message preparation led to conviction in my own life. As I preach, I need to learn and I thought it might be helpful to occasionally share that on the blog. I'm calling this feature, "Still Learning on Sundays." It will help me share my learning and, I hope, encourage people along the way. And, it will remind me (and you) that I am a sinner in need or grace and growth.

This week, my message was on forgiveness and I recognized that I needed to hear it as much as those who would be listening. Now let me just say that, at this time, I believe I do not have bitterness toward anyone who has directly wronged me. Over the years, I have been hurt and I have forgiven. Sometimes I've shared those stories. For example Thom Rainer and I have both been open about our past experience of working together and how we ultimately needed to forgive one another (Thom did so at a Southeastern Seminary chapel and I did so during my message at Saddleback.) I am grateful for that process, and I am also grateful for all that I learned through it.

But, preparing my message this week, I was reminded that even when we don't have direct strife with someone, bitterness and a lack of forgiveness can still take root.

Over the last couple of years, I've found myself increasingly angry at the actions of others. They've not hurt me, but their non-public actions have hurt people that matter to me. Since they did not wrong me personally, I had no direct command to go to them, but my irritation has continued to grow. And if I am completely honest with myself, I think that it has grown into a "root of bitterness" (as referred to in Hebrews 12:15).

So, as I sat down to work on a message that I intended to communicate to others, it began to work on my own heart. Here are some things I learned:

First, God is judge and I can trust Him to bring to light any character issues or inappropriate actions. It's not my role. I have to let that go and trust the Lord with the situation.

Second, once we get angry, we tend to read all actions through that lens. In other words, we increasingly read into the actions of others, constantly elevating the actual problems into larger ones.

Third, I, too, am a sinner and probably do many of the same things that I am so concerned about in others. I am certain I see it clearly in them, but may not see it so clearly in myself. Something about a plank and a speck come to mind here at this point …

Fourth, anger can grow. When this happens, I may find myself increasingly frustrated that other people don't know and can't see what's going on. I have to keep in mind that it is not my job to let everyone know what I know and how it bothers me.

So, perhaps this message was for me more than anyone else. And I want to have ears to hear. I'm going to trust the Lord to deal with things, and that means I have to let go of some of my frustration. If I don't, a root of bitterness will grow. Forgiveness is needed and I plan to model that more clearly in this situation.
I'm thankful for the conviction of the Holy Spirit and ask you to pray with me that I might let go and trust God to handle this—and every—situation and to live a life marked by forgiveness.