Sep 13, 2013
Humor
Church Signs of the Week - September 13, 2013
Honest Signs: Happiness; New Doors; Sign Carnage |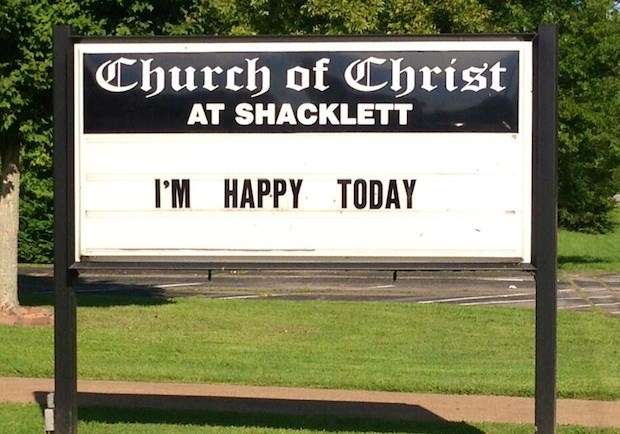 First of all, we may never top last week's set of signs. If you missed those, please take a look. It might have been the best three we've ever had together in one post.
But this week's signs could be the most honest we've had on the blog. The cover sign gets straight to the point. Though I still wonder exactly who is happy.
Moving on, this church is at least honest about using an attractional model.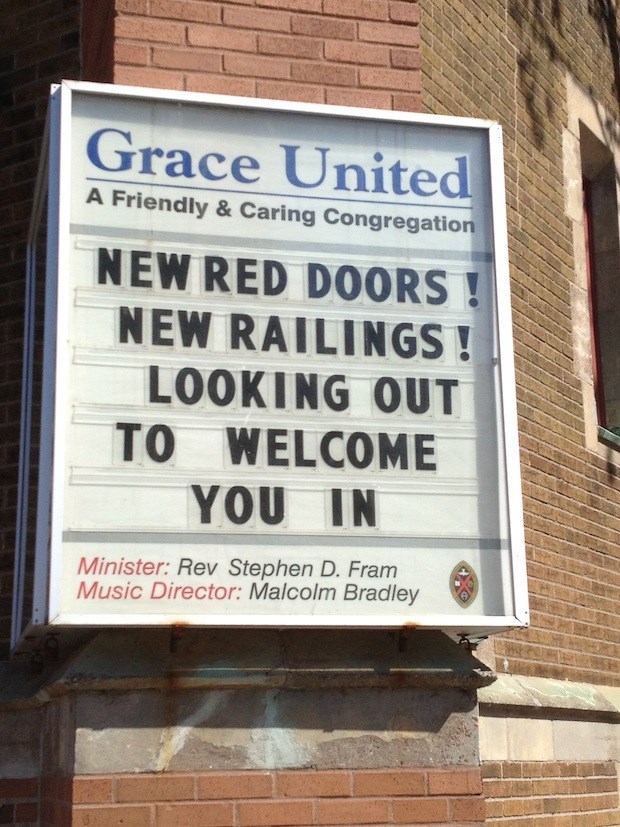 Finally, this is the best use of a church sign message I've seen in some time. Well done, FBC Smithfield. And the insurance company is on line one. You might want to take that call.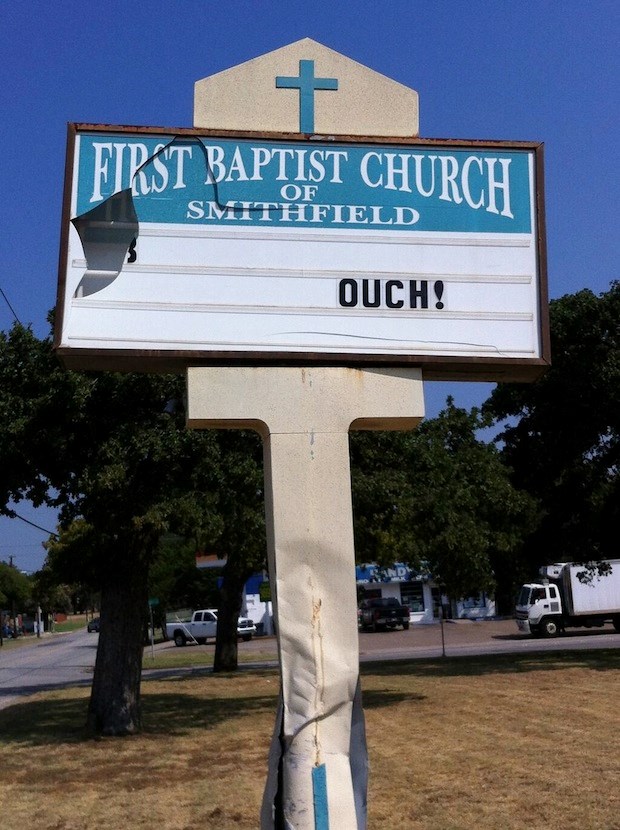 Thanks to @clarkdunlap, @scottythom and Phillip Newton for sending these in. As always, send me your signs via Twitter to @EdStetzer.
Support our work. Subscribe to CT and get one year free.