Sep 23, 2013
Missiology
Multiplying in Partnership: Thoughts on the Work of Denominations & Networks
How church partnerships can help foster multiplication. |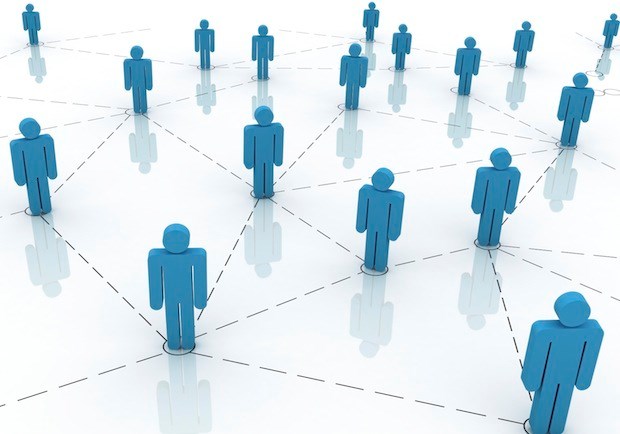 Image: Courtesy of Chris Potter / Flickr
Denominations and networks of churches were and still are created for the purpose of partnership in mission. At times, these organizations have successfully unified churches around their common goals and accomplished much. But sometimes the very institutions meant to unify and encourage the mission have inadvertently hindered their own ability to multiply efforts through partnership.
Without a clear avenue to foster partnership for multiplication, the need for these organizations becomes less clear. If denominations and networks do not exist-- at least in part-- to multiply churches, then they have lost a big part of their purpose.
Denominations, networks, and other such partnerships (referred to occasionally as simply "partnerships" for sake of space), when functioning correctly, should help foster multiplication.
I regularly work with a variety of denominational leaders to help them chart a course toward unified missional engagement. There are several points of weakness common to many of the organizations I have seen.
Since these blind spots seem to be somewhat universal, it makes sense to give broad consideration to the ways of overcoming them. So, I have taken a talk I gave to the Evangelical Free Church leadership and modified it a bit to share here.
Hopefully this information can serve other groups as well. Here are six key steps toward creating the type of unity among churches in denominations/networks that leads to sustainable multiplication of a movement.
1. Recognize that Multiplication is Part of Health.
First, your partnership must understand that multiplication is a sign of health.
Healthy churches multiply disciples, groups, ministries, and churches-- and healthy partnerships cultivate for multiplication among their churches. They plan, structure, and organize for multiplication as a priority.
The reality is that healthy living things multiply for the survival of their species. The lack of multiplication is an indicator of an unhealthy organism.
If your denomination or network is healthy, it will have a strong emphasis on multiplication at every level.
2. Have Unity Around the Essentials.
Your denomination or network must have a well-defined plan for multiplication that includes (with explicit clarity) the theological, missiological, and ecclesiological expectations for churches within your ranks.
Mission is generally messy, and it creates friction. What helps the friction is having clear expectations of the non-negotiable marks of identifying with your denomination or network. Affirmation of a statement of faith and purpose also allows for freedom of methodological diversity in accomplishing the mission together.
Once your identity as an organization and the expectations for those involved are set, know them, talk about them, and practice them. Do not allow your distinguishing values to be merely aspirational. In other words, don't just aspire to something... be and do something.
In order to really live out your essential values, you have to start doing them-- you have to start walking in the identity you've created.
For example, saying that multiplying healthy churches is a value while less than three percent of the churches in your denomination are actively planting or planning to do so communicates an aspirational value.
It is only actualized when you, as a whole, begin to start multiplying churches.
3. Define Cooperation Clearly.
Your denomination or network must clearly define cooperation. This step is closely related to the second. Cooperation occurs around a common set of beliefs-- a common theological confession that leads to missiological cooperation.
These are the essentials, and disagreement with them should rule out participation with the denomination or network. For example, if you don't believe in the Baptism of the Holy Spirit and speaking in tongues, you should partner somewhere other than the Assemblies of God. That is what they believe. It is essential.
These essentials are what you hold with a closed hand, and you should be unashamed to do so. They are what Jude 3 says you contend for (and different denominations will actually contend for different things at times).
These are the very things that define you, so you must not waiver in them. You are not being mean if you do this; in fact, you are being irresponsible if you do not. Other things-- things not in the closed hand-- are generally open to contextualization.
However, a robust common confession guards the essentials of the gospel and offers freedom in methodological practice, which makes for good partnership in ever-changing cultures.
4. Follow and Build the Right Leaders.
Church partnerships must follow good leaders and build leaders for the future. I have done the research, and I can identify most successful church planting denominations with the tenure of particular church planting leaders in those denominations. When the leader changes in a denomination, church planting effectiveness does not continue unchanged-- it rises or falls based on the capacity of the new leader who takes the role.
There are a few points here to consider.
First, denominations tend to become too reliant on one person within the organization to develop the methods of multiplication and carry them out. If you want to build a multiplication movement, everyone must be infected with the virus. Everything within the organization must be structured in such a way that multiplication is in the view of everyone there.
Second, there must be an ingrained process for multiplying leaders within the structure of the organization. You cannot focus only on the current leader to the detriment of the successor. You must always look to the leaders that are to come, keeping in mind that the continued success of your denomination's multiplication efforts is in large part dependent upon your leadership.
Don't let your leadership choices be accidental; cultivate the kind of leaders that will continue to develop your denominational identity and lead a multiplication movement.
Denominations and networks need leaders committed to multiplication-- and they need to be developing successors who share that commitment.
5. Celebrate Multiplication.
All partnerships celebrate what matters to them. We celebrate the things that are important to us-- and people get that. So, healthy denominations celebrate multiplication. I have said it before, but it bears saying again: What you celebrate, you become.
In an earlier post, I reflected on an experience I had with leaders in the International Pentecostal Holiness Church who celebrate church multiplication with a simple pin. And it means a lot to those people who have them. Church multiplication is a celebrated value within their denomination, so they multiply more churches.
Get your partner churches on board with all of your stated values and consistently celebrate them. Make them the focal point of your gatherings, meetings, and communication. Keep them constantly in front of your people and celebrate any forward movement in regards to the mission.
6. Grieve the Fact that the World is Filled with Lost People.
Finally, grieve lostness. It is that simple.
Hurt for those who have not been transferred from the domain of darkness into the kingdom of the Son God loves (Col 1:13).
I recently planted a church in my community because I grieved the lostness in my own neighborhood. I'm not paid-- I'm just a volunteer lead pastor. I wanted to plant a church for one reason: because there are a lot of lost people in my community.
The people in our church partnerships must love the lost and grieve their plight, and the emphasis on responding to that need through multiplication must be constantly before them.
Be a Multiplying Movement
Rooting out the disease and creating structures that promote health is essential for encouraging a multiplication movement. Such structures do not guarantee success, but they certainly put denominations in a much better place to achieve it.
Healthy organisms multiply-- if your denomination / network / church partnership is not focused on multiplication, don't be satisfied until it is.
Support our work. Subscribe to CT and get one year free.