Morning Roundup 09/04/13
Porn Star Finds Jesus; Why We Need Rest; Responding Critics; Hulk Hogan
Ed Stetzer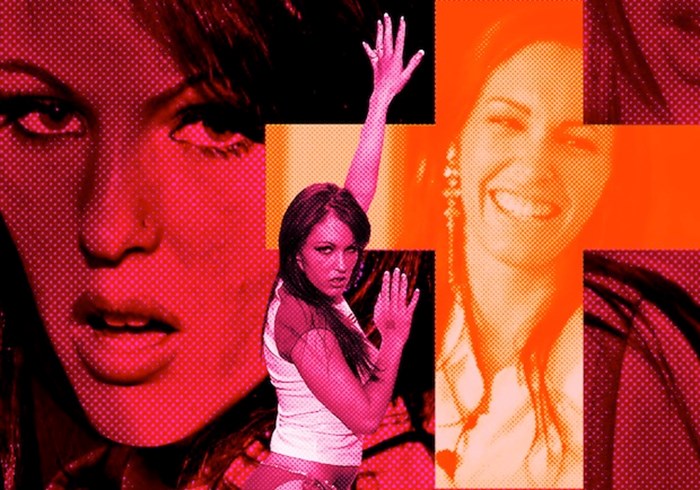 Image: Courtesy of BuzzFeed
This is another strong reminder that God's love extends further than we can go astray. And, be sure to note the reference to xxxchurch.com.
This Is What Happens When A Porn Star Finds God -- BuzzFeed
Brittni Ruiz was 18 when she started working in porn. She was going to college and working as a dancer when producers from a porn company approached her and asked if she wanted to do "romance movies." She knew exactly what they were referring to, but wanted to find out more.
"The next day, they put me in hair and makeup," she says. "They had me do a scene. They were telling me how much money I'd make … I didn't even think about the consequences."
She became Jenna Presley. She performed in hundreds of films, was named one ofMaxim magazine's top 12 female performers in porn, and placed second in Jenna Jameson's American Sex Star on Playboy TV. She once raked in $13,000 for an eight-hour gig in Tokyo.
Ruiz had been working in the adult industry for four years when she first saw people passing out Bibles at an adult convention, the Exxxotica Expo, in New Jersey. She described the convention as a trade show that's "like Comic-Con, but a different crowd."
She'd spend hours in heels signing autographs and taking pictures with fans who'd often ask her to pose provocatively. It was tiring and draining, and fans could be "too comfortable" with her, she explained, but ultimately, "we would sell our product."
The people passing out Bibles were from the XXXchurch, sometimes known at the expos as the "Jesus loves porn stars" people because of the banners, Bibles, and T-shirts at their booth with the slogan written across the front.
The gimmick factor certainly caught peoples' attention, but adult conventions aren't the easiest place to save souls. Still, Ruiz was impressed. "There's just something about them. It sets them apart from every person," she says.
In a recent blog series on the Imago Dei, Matt Capps shared on our need for rest.
Why Do We Need Physical Rest? -- Matt Capps
As we get older, it is inevitable that we will wear down physically. In turn, our need for rest and recuperation becomes more noticeable. At least, that's been my experience in the last few years. When I do not get as much rest as I need, I become impatient and irritable towards my family and friends. So, the older I get, the more I cherish rest. Many nights I collapse into the bed exhausted, and sink into the mattress from the weight of the day's activity.
Physical rest repairs and rebuilds the body and mind. When we exert ourselves physically or mentally, we long for the restoration of our energy. Researchers have shown that both the physical stress of manual labor and even the emotional stress of a desk job require subsequent rest for the body and mind to recuperate.
Many of us need more rest; we live in a culture that forfeits rest to chronically overwork. Studies have shown that the average American doesn't get nearly enough sleep for what their body requires to function at peak performance. This scientific information is good and all, but research can only offer observations about rest and our need for rest. The Bible, on the other hand, can actually offer the deeper reasons for unrest and lasting motivations for rest.
How a leader handles criticism tells a lot about him/her. Thom shares openly in this post.
A Note to Those Who Criticize Me -- Thom Rainer
I am in a position of fairly visible leadership. I have written books and articles and blog posts as well. I am fair game for critics. I should expect criticisms.
I respond to some of the criticisms; some of them I don't. I have my reasons for each, though I know I am often fallible in my judgment on those matters.
Though I may be setting myself up for admitting it, I confess that I am a relatively thin-skinned person. Criticisms make me feel lousy. More times than I would like to admit, I get defensive when I encounter criticisms. My first reaction is to respond with my own heated rhetoric. That is why I usually hold to my own twenty-four hour rule: Don't respond until twenty-four hours have passed. If I wait a day, I will respond more reasonably; or I will elect not to respond at all.
So why have I allowed myself to lead an organization and write books and articles when I know I'm opening myself up for criticisms? How does a thin-skinned introvert allow these things to happen? Good questions. I haven't figured them out myself. One possible answer is that I am really stupid. In fact, I think that is the more logical answer.
But I began this article with the title clearly stating that I'm speaking directly to my critics. Please allow me to do so.
Despite my fleshly weaknesses in dealing with you critics, I really owe you my deepest appreciation. You remind me that I am fallible, and that I should never think I can do or say things well in my own power. If I become proud because I think I've accomplished something significant, you offer me balance and perspective.
Many of you who are critical of me are right, and I am wrong. I need to remember that. When I come to the haughty conclusion that I am an expert or person of influence, you remind me that there are millions of people smarter than I am, wiser than I am, and more godly than I am.
Some of you are critical of me because you are hurting. I am connected to something or have said something that has caused you pain. Instead of being defensive to you, I need to be more pastoral, more Christ-like, and more concerned. I need to see past the anger and to see the child of God that you are.
In what had to be one of the most awkward conversations ever, Bill asked Hulk Hogan if he had heard of me. Hulk said no and went on to talk about Joel Osteen. Pure gold! Thanks, Bill, for the kind words and making me feel like I've arrived now that Hulk Hogan has heard about me.