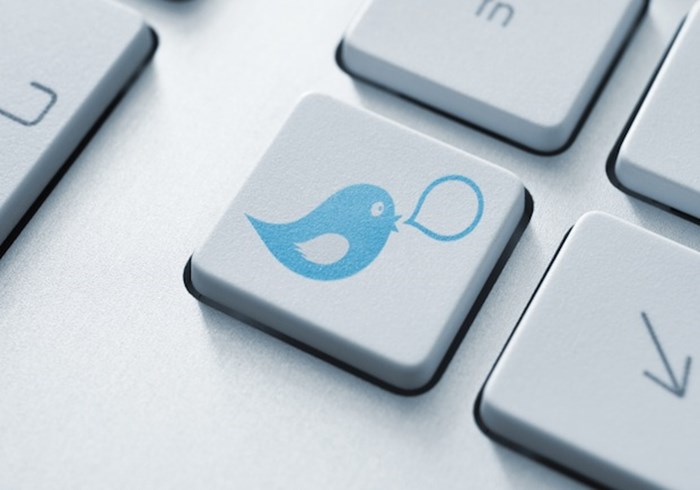 Image: Anatoliy / iStock
Yesterday, I passed 100,000 followers on Twitter and abruptly announced I was quitting. Needless to say, it was a joke.
But, it did lead me to consider a few things about social media. Here are ten things I've learned about Twitter that I thought I'd pass on to you:
1. You don't have to be famous in real life to make a big dent in Twitter.
Sure, Rick Warren is famous in both real life and Twitter, but Bill Hybels needs a Twitter intervention. Hybels should have a lot more Twitter followers but he needs a Twitter coach. (Bill, if you are reading this, see points 2-10.)
On the other hand, Ron Edmondson gets it. He's a great example. I cited him in my recent blog on how to get started in social media, after Leadership Journal published an interview I did with them on social media.
2. To do well on Twitter (and in social media in general), you need a plan.
Tony Morgan taught me that. He wrote that he would focus on leadership and strategy, and he did. On my blog, I focus on church, culture, and leadership—and my tweets reflect the blog focus.
You need a plan that includes what you will focus on, how often you will tweet, etc.
If you are a pastor, you can't just say, "I will focus on my church." You need more than that. What is your church's passion? Focus on that. Then tweet about it.
3. Social media needs personality.
There are few people who can just tweet proverbs all day. John Piper is the exception, and he almost ruined Twitter when people starting tweeting Bible verses and prophetic warnings all day to be like John. Let Piper be Piper, and you be you.
Bring your personality. Tell about the things you see that are funny or odd. Share your opinions. Have fun. If you won't, you and your mother will be the only ones reading your tweets.
I'm (mildly) sarcastic on Twitter. I share about my family. And my continued hatred of my dog. But you already know all of that if you follow me on Twitter.
4. Follow everyone back.
Yes, I think you should follow everyone. First, if you are a pastor, you don't want people in your church wondering why you followed some and not others. However, beyond that, I think it is just courteous.
I know that means some unsavory characters might end up in my Twitter stream, and if I was under a couple of hundred followers, I would block them. However, as your follower count gets larger, there is not really an expectation that you know who is in the mix.
To really follow people closely, I would suggest that you use Twitter lists. I follow a bunch of people using tools that break them down for me. So, I do not read the tweets of tens of thousands of people, but I do read under 100 through my Hootsuite columns set up for that specific purpose.
There are obvious disadvantages. For example, I constantly get Twitter spam from people who get phished. It's annoying and is now to the point where I don't look at my Direct Messages anymore.
5. Don't try to artificially inflate your numbers on Twitter.
The fact of the matter is that you can do certain things to look more influential on Twitter.
You can buy a bunch of Twitter followers and I know several pastors who have done just that. But you can tell by using a few online tools who has bought followers and who has drawn a legitimate following. But, you can also just follow people to see if they follow you back. And, if they don't, you unfollow them.
For example, my mother is on Twitter. She only follows me and, since I automatically follow everyone back, I follow her. Occasionally she gets a notification that a pastor or Christian leader is following her and then, when she does not follow back, unfollows her. In that case, a person is going through my list of followers and just following them, hoping that they get a follow back. You don't need to do that. I did the "follow back" trick once to try to grow my numbers, and then I decided it was just not worth it.
6. Tweet
Yes, you have to actually tweet. And, I'd suggest you tweet several times a day. You can tweet interesting things you see, links to other people's insightful thoughts, links to your blog, or Facebook comments, etc. But, you need to tweet several times a day.
James MacDonald once told me I tweet too much, and he unfollowed me. Then, he followed me back, but eventually he unfollowed me. He was convinced I just tweet too much-- though he was very nice about it. :-)
But, let's review... James has like a kabillion people listen to his sermons every week via his radio ministry and how many Twitter followers does he have? Well, you be the judge of if I tweet too much. ;-)
7. Don't use Twitter as an inbox.
Twitter is not a substitute for email. Don't DM or tweet people when you need to email them instead. And be careful of multiple tweets. If you can't fit a complete thought in two or three tweets, start a blog.
8. Don't feel you have to reply to everyone.
Here is a list of six reasons I don't reply to you.
9. Don't argue on Twitter.
When you start getting Twitter followers, you will find that a lot of them just want to argue with you. Just ignore them. There is no rule that you must reply to everyone (see point #8). Arguing with someone on Twitter is like wrestling a pig—you both get dirty, but the pig likes it.
10. Have fun.
If you are not having fun on Twitter, no one is likely to enjoy it. Twitter is not a serious medium for deep thought. If you want that, write a blog. Or a book.
That's why I don't answer serious questions over Twitter, or give real advice. It's not the medium for that (and I have The Exchange Webshow and The Exchange Blog for that). Twitter is NOT deep thoughts with Jack Handey, so don't try to make it that. And, if you are going to be deep, it has to be short and pithy.
There are ten things I've learned. What would you add to the list?
The Exchange is a part of CT's Blog Forum. Support the work of CT. Subscribe and get one year free.
The views of the blogger do not necessarily reflect those of Christianity Today.